Penta Real Estate completed the Business Centrum Tesla 2 office building project in Košice by selling it to the Austrian company European City Estates. The BCT 2 provides 14,600 square meters of office space. The largest tenants include the companies T-Systems Slovakia, Deloitte, Diebold-Nixdorf and Colonnade. On the seller side, the transaction was advised by JLL and the purchase price was not disclosed upon agreement between the parties.
This is the second recent sale by Penta Real Estate, following the divestment of the D48 office building in Warsaw's Służewiec district to fellow Slovak company IAD Investments.
After the completion of the upcoming construction of BCT 3, this project will also be sold to ECE. A building permit has already been issued for the BCT 3, and the start of construction is planned for next spring. The total leasable area of BCT 3 will be 15,500 sqm.
"BCT 2 is one of our most successful office projects. Demand for its modern premises has been so high, that the building was almost fully let since its opening. We are pleased that this property will be part of the portfolio of such an important investor – for us, it is a good testimony that we implement quality projects that are interesting for investors from a both commercial and technical view," said Juraj Nevolník, CEO of Penta Real Estate Slovakia.
"Our decision to invest in Košice was driven by the outstanding quality of BCT 2 as an office building and the very positive sentiment we have about the Košice region in general and especially the office market there. We appreciate also the very professional transaction management by Penta Real Estate Slovakia," said Dejan Mansfeld-Rupnik, Member of the Board at ECE European City Estates Group.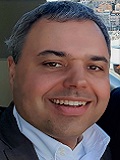 Dejan Mansfeld-Rupnik
Managing Director
ECE European City Estates Group
Dejan is Managing Director of ECE European City Estates, a real estate investment company owned by the Humer Private Foundation, where he is Foundation Board member as well. He has 20+ years of real estate investment experience in the CEE and the Baltics with a combined transaction volume of about 1 Bill. EUR. His current investment focus is on office buildings and high street properties.
More »
"In the capitals of Central Europe, we currently see a strong competition among investors during bidding processes. It forces investors to look for interesting opportunities beyond the usual areas. With the exception of Polish regional cities, where foreign and even institutional capital is present, the decision of investors to direct capital into the office sector in regional cities in Central Europe is relatively rare. Therefore, those who are able to properly assess investment potential and are not burdened with prejudices can benefit from less competition and higher returns on their investment," added Rudolf Nemec, Capital Markets JLL Slovakia.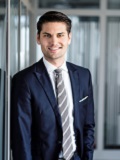 Rudolf Nemec
Head of Capital Markets Slovakia
JLL
Rudolf joined JLL in 2013. He has been providing a full range of buy-side and sell-side services, covering offices, retail, industrial and hotel sectors. Rudolf has had very intensive 6 years of professional experience and prior real estate educational background. During his time at JLL, he has worked on all major post-crisis real estate transactions in Slovakia. Rudolf graduated with MSc in Real Estate from Cass Business School, London, UK. He is a member of the Royal Institution of Chartered Surveyors & recipient of RICS' Chris H. Bennett Memorial Award.
More »
Together with the fully leased BCT 1 office building of 17,650 sqm and the planned construction of the third phase, the BCT will form a large office and technology park providing 48,000 sqm of leasable space in the strategic location of Košice with good transport and communication connections.