Cushman & Wakefield has entered into a partnership agreement with building technology advisor Future2. The partnership, covering the CEE region, enables Cushman & Wakefield to advance the development of its property management and technical advisory services by adding deep knowledge of digital building systems.
"The partnership with Future2 is aligned with our global strategic priorities to be a data-driven organisation where innovation and sustainability play a key role in the buildings of tomorrow. We are happy that together we can advance the transformation and modernisation of the commercial real estate industry," Jonathan Hallett, Head of Central & Eastern Europe, Cushman & Wakefield said.
Jonathan Hallett
Head of Central & Eastern Europe
Cushman & Wakefield
Jonathan is Managing Partner for Central Europe and heads C&W's operations in the Czech Republic & Slovakia. He manages a team of 400 staff, involved in all aspects of property services. He is also Chairman of the Board of C&W Romania and oversees the Retail Services in the CEE region. Jonathan has worked at C&W in Brussels, Paris and London. He became a Partner in 2001. Qualifications: BSc Honours in Valuation and Estate Management Member of the RICS
More »
"Technology and data have emerged as vital components of building performance. HVAC systems alone are responsible for 16% of global CO2 emissions. Our expertise in building systems combined with Cushman & Wakefield´s position as a leading global property services provider enables us to play a key role in helping managed assets to continually benefit from the adoption of technology and digital innovation," Paul Deverell, Business Director for Future2 added.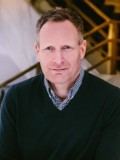 Paul Deverell
Business Director
Future 2
Paul has worked in the commercial real estate industry for almost 20 years in various roles including leasing agent and 10 years as business director for a major CEE developer. He was involved in the implementation of projects including – FEI, Smiths Medical, Siemens, Goodyear, DHL, Schenker, Lufthansa, Infosys, Societe Generale, Tyco etc. Paul acted as senior advisor for several Proptech start-ups before moving fully into the real estate technology and equipment sector in 2017.
More »
Initiatives include building equipment health-checks and analyses of asset operating performance, BMS and HVAC upgrades, operational technology & IoT systems, advisory regarding digitalisation strategies, artificial intelligence and energy management services.