Trei Real Estate GmbH is about to open its 19th retail park under the Vendo Park brand in Poland. The retail property is located in Czestochowa in the Silesian Voivodeship in southern Poland. With a population of around 230,000 residents, it is the second-largest city in Silesia. It lies a car ride of roughly three hours south-west of Warsaw on the River Warta. The new Vendo Park, one of the largest retail parks in Trei's portfolio, has a lettable area of around 8,200 square metres and a tenant base of 13 retailers. The amount that Trei invested in the asset approximates €11.9 million.
Pepijn Morshuis, CEO of Trei Real Estate, commented on the opening: "The retail park in Czestochowa is one of our largest retail real estate investments in Poland, and represents our preferred format for retail parks. Due to its size, it offers a broad-based product spectrum that is based on the actual needs of the local population and therefore meets regional demand. It is already the fourth Vendo Park we managed to open in Poland this year. Another three will follow before the end of the year."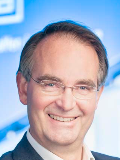 Pepijn Morshuis
CEO
Trei Real Estate
Pepijn Morshuis serves as CEO of Trei Real Estate since 2015. His responsibilities include the departments International Transactions, Asset Management and Development. Before joining Trei, he spent 19 years working for Dutch asset manager The IBUS Company, the last eleven years thereof as its CEO. At the time, IBUS was a globally active, independent real estate investment and asset management company. Before, he was Auditor at Arthur Andersen. Morshuis looks back on a total of 25 years of real estate experience and has been responsible for development and repositioning projects involving office, residential and retail properties in Europe, the United States and Asia.
More »
In addition to its retail units, the new Vendo Park provides 160 parking spots. The property is almost fully occupied. Its 13 tenants include Kik, TEDi (both textiles and interior decoration), Maxi Zoo (pet supplies), Dealz (discount store), Rossmann (drugstore) and Pepco (textiles and interior decoration), among others. In addition to the Vendo Park, Trei created an access road that includes a walkway and cycle lane, and constructed another building for discount grocer Lidl that occupies 1,960 square metres of the gross lettable area on the plot of land which covers a total area of 22,900 square metres.
Overall, Trei currently holds 29 Vendo Parks in its portfolio, of which 19 are located in Poland now. The next retail parks, located in Zielonka, Lukow and Wladyslawowo, are yet to open this year. The long-term objective is to have completed 50 assets or more within the next three years.