David Ebbrell, CEO and Mirta Ceranac Poljak, Managing Director for Croatia at M7 Real Estate talked to Property Forum at MIPIM about investment strategy, economic challenges and opportunities for sustainable growth.
M7 Real Estate has had a new owner, Oxford Properties Group since last year. Has this caused any changes in your investment strategy?
David Ebbrell: Oxford is more of a core-plus player, while we've traditionally been value-add investors and that is what we're known for. At M7, we're here to be entrepreneurial, innovative, and always try to find where we think there is a deep relative value. So, the strategy hasn't really changed but now we have the support of a larger owner, and we can benefit from Oxford's global platform.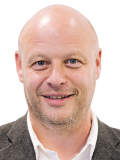 David Ebbrell
CEO
M7 Real Estate
David Ebbrell is the Chief Executive Officer for M7 Real Estate Limited, one of the leading specialists in pan-European regional real estate. David sits on M7 Real Estate's investment committees. Most recently, David was the Chief Investment Officer for M7 overseeing the company's acquisitions. David has a strong track record in strategy deal origination and execution, including leading the acquisition programs for M7's own Funds and its co-investing JVs. Since co-founding M7 Real Estate in April 2009, he has been involved in transactions with a value in excess of €12bn of real estate across Europe. Prior to M7, David was a Director at Halverton REIM LLP (subsequently GPT Halverton), a European real estate fund management business where he focused on European real estate transactions and prior to this worked at iOG (now Cromwell Group) and Healey and Baker (now Cushman and Wakefield). David has over 20 years of real estate experience and is a member of the Royal Institution of Chartered Surveyors.
More »
You've been quite busy in Central Europe with the closing of the first fund and some new acquisitions in your second. What's your strategy for this region going forward?
David Ebbrell: We're focusing on logistics across Europe, our primary markets in CEE being Hungary, Croatia and Poland. We're focusing on a mix of logistics and last-mile opportunities. We're trying to build an investment portfolio in markets with strong underlying occupier demand. We're focusing on major trends such as urbanisation and changing shopping habits which are strong drivers of logistics demand and I think we'll continue to benefit from these trends.
What about offices? What's your take on office as an investment product?
David Ebbrell: Everyone works in an office. If you're trying to retain talent, to attract new people, to create a space that represents your corporate identity, an office is essential. I think the way that we occupy offices is changing but from our perspective, the office is even more valid than at any time before.
Are you planning to expand to other countries within CEE?
David Ebbrell: M7 has had a strong platform in CEE since 2015. At the moment, we're not really looking into entering new markets, but we always look at opportunities when they arise.
Let's talk a bit about the economic challenges ahead. How do you think the war in Ukraine will impact the investment market?
Mirta Ceranac Poljak: We cannot predict what's going to happen with this terrible situation. But in the mid-term, the strategy that we are following assures us that we are investing in a sustainable way.
David Ebbrell: What we've always tried to do at M7 is to have resilient strategies. M7 was born out of the global financial crisis and our investment strategy has always started with making sure that we don't lose money on our investments. That sort of discipline has stayed with us.
Mirta Ceranac Poljak: We have a strong management platform, which helps us enormously, especially in CEE countries which have less mature markets. If you have good management, you can cope with a crisis. This is what we've seen during COVID when we even managed to increase our occupancy rates in Croatia.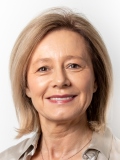 Mirta Ceranac Poljak
Managing Director, Croatia
M7 Real Estate
Mirta is Managing Director of M7 Real Estate Croatia. She is responsible for asset management and integration of new assets into the portfolio as well as for building up and management of M7's NPL servicing platform in CEE. Prior to joining M7 in September 2016, Mirta led HETA Asset Resolution Croatia, a wind-down operation owned by The Republic of Austria, disposing of the non-performing and non-strategic assets and portfolios of Hypo Alpe Adria Group in Croatia. This comprised a portfolio of €1.5 billion of NPLs and repossessed assets which were reduced by 60%. Before HETA she was Managing Director of the largest real estate company in Croatia, ZANE (part of Zagrebacka Banka, UniCredit Group) providing consultancy, appraisal and brokerage services for the Bank and its clients. She also worked for several years for Howarth Consulting and Maculan International in Vienna as a consultant and project development manager for real estate assignments in CEE with a successful track record in commercial real estate and the hotel industry. Mirta has a degree in Economics from the University of Zagreb. She is fluent in English and German and speaks Italian.
More »
What about inflation?
David Ebbrell: Inflation is going to be a big challenge for everybody but hopefully relatively short term. A large factor is supply chain issues which, as new suppliers come on stream, and as the world learns to live with COVID like Europe is already doing, should be resolved.
Obviously, a topic we can't skip in 2022 is ESG. What's your strategy for more sustainable asset and investment management?
David Ebbrell: I think what gets missed when we think about the built environment is that we at M7 are not building. We're not buying any raw materials, we're using what's there. Of course, there are emissions from operations and we're proactively trying to work closely with existing and future tenants and support them in improving the ESG credentials of their space.
Mirta Ceranac Poljak: We're also exploring some green energy initiatives for our existing buildings. We're currently preparing a new Capex plan to see how we can install solar panels on our suitable buildings. If we have a feasible plan, we'll be able to save energy for our clients and increase our rents at the same time. But it's going to be a long journey.