In the first half of this year, CTP Group recorded a profit of €99 million with gross rental income reaching €152 million during the period. Despite the coronavirus pandemic, in the second quarter of this year CTP Group recorded an increase in rental income, which reached €72 million, a 16% year-on-year increase. CTP Group was also able to sign new long-term leases for 345 thousand sqm signed in 1H 2020.
CTP Group founder, owner, and CEO Remon Vos said: "For the last three years, our focus has been on expanding our portfolio at sites in proximity to the most important cities in the region. This strategy has been vindicated by the performance during the pandemic. Doing so has enabled us to respond immediately to the increased demands of logistics and e-commerce companies. What is more, the trend of nearshoring in some sectors, evident even before the onset of the pandemic, was merely accelerated by it."
Remon Vos
CEO
CTP
Born in the Netherlands in 1970, Remon Vos founded CTP in 1998 with the goal to develop A-class industrial properties in the Czech Republic. Remon developed and grew the CTPark Network to become the largest integrated system of full-service business parks in CEE. At over 5 million sqm of lettable area, and sufficient land to grow to 8 million sqm, the CTPark Network offers 5 unique property types that can accommodate wide variety businesses from 450 sqm incubators to 50,000 sqm built-to-suit manufacturing facilities or 100,000 sqm distribution centres. CTP is a long-term investor and partner to its clients, with an innovative and entrepreneurial approach. This focus has resulted in 70% of all new business coming from existing clients. CTP has also developed unique, high-quality office and housing projects, such as the award-winning Spielberk, and the unique student housing concept Domeq in Brno. Remon continues to lead the company at full-speed, with big plans for the future.
More »
Richard Wilkinson, CTP Group CFO, added: "The rental income of the group is increasing despite the coronavirus pandemic, and the occupancy rate remains at 94% as we continue to grow. In addition, our space is leased on a long-term basis. I consider these very positive indicators of the performance of our group, which plays an integral role in the Czech economy."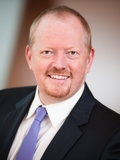 Richard Wilkinson
Group CFO
CTP
Richard started his role as Group CFO for CTP in July 2018, which includes looking after the refinancing of CTP's portfolio of over 4,5 million sqm of premium industrial property. Prior to joining CTP, Richard ran the CRE business of Erste Group across CEE for 14 years, turning it into one of the leading CRE banking franchises. He has a Law degree from the London School of Economics.
More »
The area of ​​CTP Group's leased premises increased by over 268,000 sqm in the first half of the year. The CTP Group's portfolio under management in Central and Eastern Europe currently amounts to 5.8 million sqm of lettable space. Demand for such premises was strong in the first six months of 2020, especially in Romania, where the Group expects to grow by further 389,000 sqm by the end of the year, primarily through new construction. The Group now has 46 projects under construction across the Central and Eastern European region. Therefore, by the end of 2020, it expects its property AUM portfolio to reach 6.5 million sqm. CTP Group plans to continue expanding mostly in the industrial real estate, in the Central and Eastern European region.
Rental income has remained high, and more than 97% of rent was collected in Q2. Occupancy levels of individual halls also remained high, at 94%, with very strong demand from existing clients – especially in the ​​fast-moving goods and e-commerce sectors.
CTP Group has over 80% of its portfolio BREEAM certified and targets operational carbon neutrality by 2023. In September 2019, CTP Group announced its goal to certify its entire portfolio of industrial buildings according to the BREEAM standard, and in January began the certification process in six countries with local appraisers.