HB Reavis entrusted ConvergenCE with the leasing of 8,000 sqm of Agora Tower last year, followed by an additional 6,000 sqm at Agora HUB this February.
A large-scale office and retail complex at the Pest end of the Árpád Bridge, some of the buildings of Agora Budapest are already occupied by major international tenants, such as Raiffeisen and bp.
Robert Kubinsky, CEO of HB Reavis said: "We are pleased to see that the latest and most spectacular office development of Váci Corridor has been recognized and appreciated by those interested in Class A+ premium offices. With the help of ConvergenCE, we are constantly negotiating leases for vacant areas, so it was a natural decision to mandate them with the leasing of additional areas as well."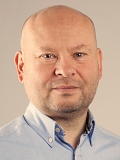 Robert Kubinsky
CEO
HB Reavis Hungary
Shaped by 15 years of experience in international financial institutions, Robert joined HB Reavis nine (June 2011) nine years ago as Head of Operating Finance. His main tasks included planning and controlling, cash flow management, billing and accounting at both countries and group level For the past two years as the Head of the HR Department, he has devoted his efforts to the development of the People Leadership Program and the HB Reavis Academy. In January 2020, he joined a 70 people-strong team in Hungary to embark on an exciting challenge in Budapest: the large-scale Agora Budapest project featuring community inclusion, smart solutions, and design to foster well-being and productivity.
More »
"It is a great honour to continue with these additional leasing tasks following the success of our collaboration with HB Reavis last year. This has further deepened the mutual trust between our companies, resulting in our involvement with the HUB building at this remarkable landmark office development," commented Dóra Papp-Vas, Leasing Director of ConvergenCE.