The Budapest commercial property market has seen a real turnaround over the past two years. Demand is evidently strong for quality office and logistic space in many parts of the Hungarian capital, including its airport. Budapest Airport has an area larger than London Heathrow and ambitious long-term plans that aim to attract a wide range of companies, including cargo and logistics operators. René Droese and Réka Sebestyén, responsible for the property business of BUD, talked to us about the airport's development plans.
Budapest Airport and DHL Express have recently signed an agreement about the development of a new logistics base. Are there other large deals on the horizon?
R. S.: DHL is a long-time partner of Budapest Airport, DHL Express has had daily operations at the airport for almost 25 years. Now we have decided to upgrade their landside facility by building a 13,000 sqm warehouse, office and manoeuvring area exclusively for DHL Express, right next to the cargo apron around Terminal 1. This will allow them to improve their services to customers and to further increase their operations. Nowadays they operate a daily flight of Airbus A300-600F between Leipzig and Budapest and another flight between Brussels and Budapest executed by a Boeing 737 freighter. Furthermore, DHL Freight and DHL Global Forwarding are also based at the airport since 2014 and have been operating here successfully.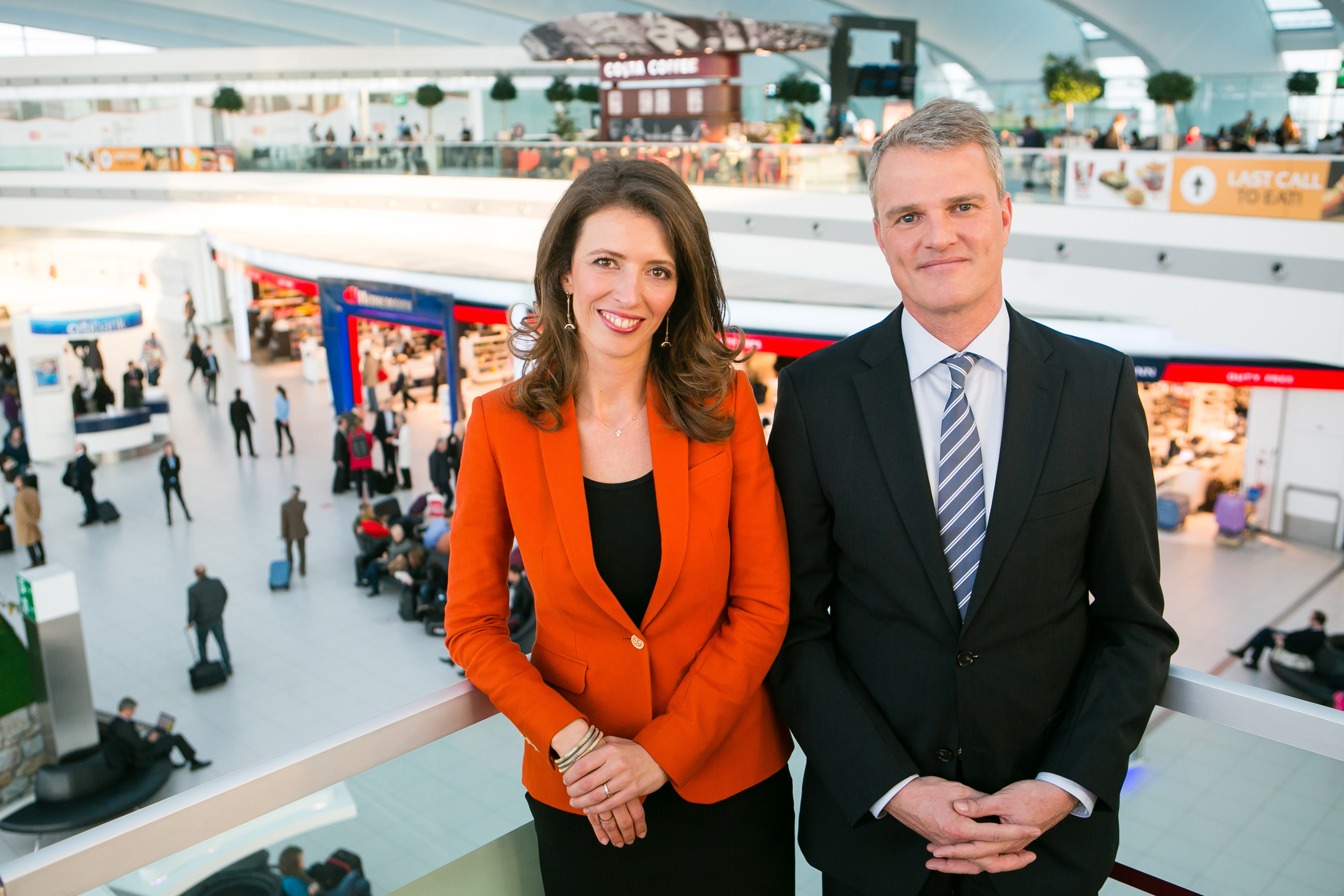 R. D.: We will develop yet another modern warehouse-office-manoeuvring area complex for another integrator whom I cannot name right now. This construction has been going on since mid-July and will be approximately the same size as the neighbouring DHL Express facility, a quite huge construction site of more than 60,000 sqm. In the upcoming months we will disclose more details about this project. Both facilities will be operational in the summer next year. Having secured these two integrator projects with construction ongoing, we are focussing on restarting the Cargo City project planned in the vicinity of Terminal 2. This area is an ideal location for long-term cargo development between Highway 4 and the airport. Here we foresee a complex with office and warehouse space to serve dedicated cargo airlines and the so-called belly cargo business, a project that was postponed after Malév's bankruptcy in 2012. Our cargo volume has already increased by 14% this year compared to the same period of last year – at a rate far above the European average – and we expect 2016 cargo volume to be the highest on record in the history of Budapest Airport. The daily flight of Emirates with a Boeing 777 between Dubai and Budapest offers up to 15 tons of belly cargo while the weekly four Air China flights offer another 12-ton capacity to both Hungarian and Chinese companies to deliver their products. Interestingly enough this Air China flight is fully booked on the outward leg of the flight from Budapest showing the export capacities of the local enterprises. For this project we focus on cargo handling companies but the classical forwarding companies are very much interested too.
The construction of a hotel at the airport has been planned for years. What has changed that made you give the green light to the project?
R. D.: We had to find the right moment in time and the airport has had to reach a "critical mass" of passengers to be attractive for hotel operators. Last year we had a record number of passengers, passing the 10-million per year threshold (actually it was 10.3 million) and this year we look forward to set another record with over 11 million people arriving in and departing from Budapest. We have just announced the start of the hotel project and within a year and a half we will see the so-called "soft start" of hotel operation. The development of the hotel needed the close cooperation of Budapest Airport by preparing the ground and infrastructure for the developer, WING Zrt. We will have a 145-room hotel within walking distance (under covered walkways) from Terminal 2 with conference and dining facilities run by the Accor Group under the brand name of ibis Styles Budapest Airport Hotel. It will perfectly serve the needs of business people, conference organizers, and tourists coming for city-breaks in Budapest, and also the companies on- or surrounding the airport or crews of numerous overnight airline crews.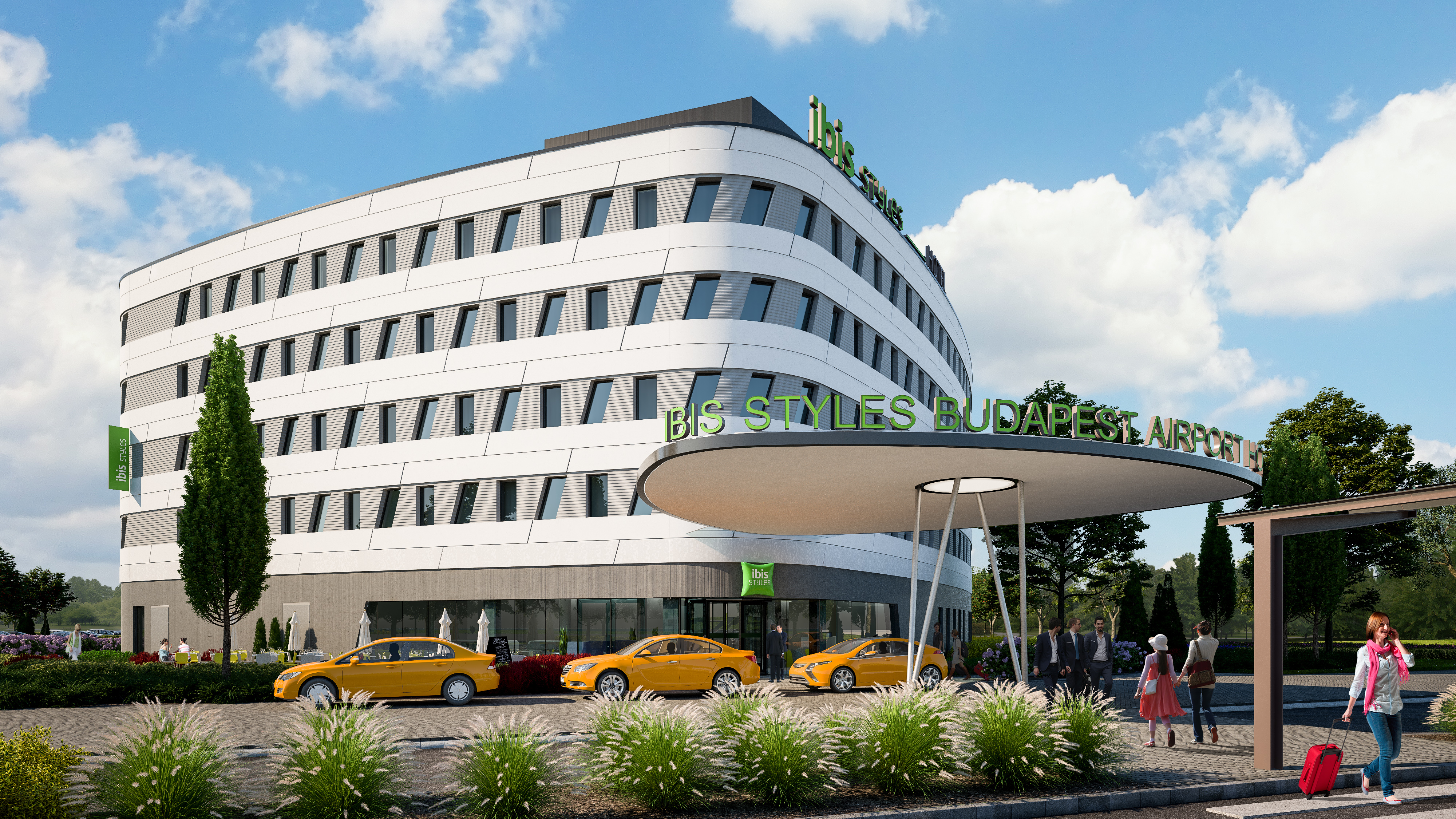 The new DHL Express facility and the new hotel are part of the airport's BUD 2020 development program. What else will be implemented within the next four years?
R. D.: First of all I have to mention the new Pier B that will be constructed at Terminal 2B to serve the increasing number of non-Schengen flights. We need this facility a lot since most of our long-haul flights dock their aircraft here and we have seen the most robust increase in traffic demand in this area. The new Pier B will be able to serve up to 10 aircrafts (of the Boeing 737 or Airbus A320 families) at the same time and/or 7 smaller narrow-body aircraft and 3 wide-body jets. Having in mind the changing service demand of different airlines we have planned maximum flexibility in the new pier. Every gate will be able to offer direct boarding bridges, bussing of passengers, and walk-on/walk off boarding depending on the profile of the individual airline. At the same time, additional check-in desks will also be implemented in Terminals 2A and 2B.
R. S.: We will also continue the development of our Airport Business Park, perfectly located and highly visible next to the airport express road between Terminal 1 and Terminal 2, mainly with a mix of office and warehouse space. Altogether Budapest Airport plans to invest up to HUF 50 billion (over €160 million) over five years under the airport development program called BUD 2020.