Atenor became the new owner of a Warsaw office complex comprising 2 office buildings with a total area of approx. 32 000 sqm, located in Mokotow. This is the first acquisition completed by the company on the Polish market.
Experts from the Capital Markets Department of BNP Paribas Real Estate Poland supported the Belgian developer in the purchase process. Furthermore, the new owner instructed the specialists at BNP Paribas Real Estate to act as property managers for the complex.
"The transaction fits in perfectly with the company's investment strategy consisting in proactive search for schemes in excellent locations in cities displaying the greatest potential for growth and presenting opportunities for hands-on management and re-development", added Mateusz Skubiszewski, Director, Capital Markets, Central and Eastern Europe at BNP Paribas Real Estate Poland-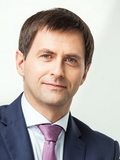 Mateusz Skubiszewski
Director Capital Markets Central & Eastern Europe
BNP Paribas Real Estate
BNP Paribas Real Estate has been joined by Mateusz Skubiszewski, who has assumed the position of Director in the Capital Markets Department and advises clients already present on the markets in this part of Europe, as well as those only now seeking investment opportunities in this area. The Capital Markets Department in Central and Eastern Europe provides services from within the field of transaction advisory, which covers individual property and property portfolio acquisitions and sales, as well as in the area of institutional restructuring and property finance. Mateusz Skubiszewski has more than 15 years of experience in key positions within finacial institutions and companies from the property sector. Prior to joining the BNP Paribas Real Estate advisory, he worked for, among others, the ING Group, the mBank Group (formerly BRE Bank), as well as for LHI Group. Mateusz Skubiszewski graduated from the European University Viadrina at Frankfurt. Additionally, he graduated from the Academy of Strategic Leadership organized by the Canadian Management Institute, and partook in a PhD studies programme run by Akademia Przedsiębiorczości i Zarządzania im. Leona Koźmińskiego (Leon Kozminski Academy of Entrepreneurship and Management). Mateusz speaks English, German and French.
More »
Mateusz Skubiszewski managed the team of consultants with the assistance of Karolina Topolewska and Rafał Proczek.
"Our presence in Poland, following our earlier successes resulting from our entry onto the Romanian and Hungarian markets, is a natural step in the implementation of our growth. The two Warsaw properties will be a good start for our Polish operation. It is indeed the company's objective to establish a long-term presence in the Polish office and residential markets", added Sven Lemmes, Country Director at Atenor.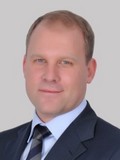 Sven Lemmes
Country Manager Romania
Atenor
Sven Lemmes has a professional Real Estate advice based on broad experience in the fields of Institutional Investment, Development, Real Estate Financing and Asset & Property Management. Strong track record in team creation and leadership. More than 14 years of experience in over 10 countries in Europe, with particular focus on emerging markets in CEE and SEE. Currently advising developers in SEE, as well as Family office advice in Germany, France and Belgium.
More »