Prologis announced that Prologis European Logistics Fund (PELF) has acquired the 43,700 sqm Mountpark Pilsen in the Czech Republic.
The park, acquired from Mountpark Logistics EU, comprises 43,700 square metres of vacant logistics facilities and three hectares of additional development land, totalling 10,000 square metres. It will be renamed Prologis Park Pilsen II.
Situated on the D5 highway that connects Prague to Bavaria, 16 kilometres west of Pilsen in the municipality of Prehysov, the park offers a prime logistics location. Regarded as the Czech Republic's gateway to Europe, it is a strategic manufacturing hub due to competitive wages and a highly skilled workforce. It is Prologis' second investment in the Pilsen market, next to its fully occupied, 58,500 square metre Prologis Park at Pilsen-Stenovice.
"Pilsen is an established logistics market and a target one for Prologis. This acquisition provides a good growth opportunity in a high demand region", says Martin Polak, Senior Vice President, Regional Head, Prologis CEE. "Prologis Park Pilsen-Stenovice, has already proven to be one of our most successful parks in our Czech portfolio. This second park will allow us to further accommodate the growing expansion needs of our customers in a pivotal location on the main east-west artery to Germany."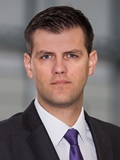 Martin Polak
Senior Vice President, Regional Head of CEE
Prologis
Martin Polak is a senior vice president and regional head Central and Eastern Europe for Prologis, the global leader in logistics real estate across the Americas, Europe and Asia. Martin is responsible for all activities of Prologis in the CEE region (Poland, Czech Republic, Hungary & Slovakia). He joined Prologis in 2008 as Leasing Manager for Slovakia and he has held various positions and overseen many of the company's successful projects across the Czech and Slovak markets. Prior to joining Prologis, he previously worked for the IPEC Group, where he held the position of Manager for Logistics and Industrial Facilities. Martin Polak graduated from the Slovak Technical University in Bratislava with a degree in Economics and Building Industry Management.
More »
Modesta Real Estate represented Prologis during this transaction.