Demolition is underway at the corner of Wenceslas Square and Opletalova Street in Central Prague, where a new mixed-used scheme will be developed by UK-owned Flow East. The new building, designed by Chapman Taylor, is to be called Květinový dům (Flower House, also known as VN47) and will comprise 19,500 sqm of office and retail space across nine floors. It will be constructed with the aim of achieving BREEAM 'Excellent' status. Flow East is expected to invest app. €37 million (CZK1 billion) into the project.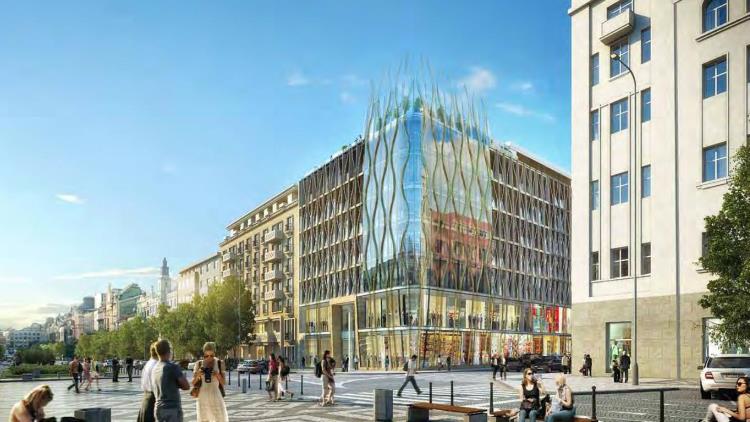 The project extends to the courtyard of Hotel Jalta – home to Property Forum's Prague Property Summit 2017 – and to the site of a former printing house on Opletalova Street which has been demolished earlier by the developer.
Flow East acquired the property in 1994 but as their plans have been deemed controversial the company was unable to secure approval for demolition until 2013.