ECE plans to develop a new shopping centre in Budapest. The project area is located in the North-western part of the Hungarian capital, close to the Danube River, on the site of a former textile factory in the Óbuda district. It is planned to have over 170 shops on three levels and a leasable area of more than 50,000 sqm. Construction start for the project is scheduled for 2019, and the opening is planned for 2021.
"We are planning the most modern and attractive shopping centre in Hungary. It is intended to set new standards in terms of the mix of tenants and retail sectors, service offerings, and visitor experience," says Christoph Augustin, Project Director at ECE and Managing Director of ECE in Hungary.
In line with changed consumer expectations, ECE is putting a huge emphasis on gastronomy. An offering of around 15 select food concepts is planned, ranging from good quick-service options and trendy casual restaurants through to fine dining restaurants. Visitors will be served high-quality local and international food and drinks prepared in a modern style and with fresh ingredients. The restaurant area is located next to a large roof garden with a sun terrace where customers will be able to relax and spend their free time. Plans for the project also include bringing an ultramodern cinema with 4D technology to the centre.
The planned project is located right next to the main, multilane thoroughfare Szentendrei út and in a dense neighbourhood with lots of housing, a highly utilized local train station, and a bus station. In addition, the centre will provide around 1,800 parking spaces. The catchment area has more than 640,000 inhabitants within a 30-minute driving radius and more than 760,000 within a radius of 45 minutes.
"The brownfield area next to Szentendrei út is ready for a renewal," says Balázs Bús, mayor of the third district of Budapest. "We are pleased that ECE has chosen our district as the location for its latest development project. The construction of the shopping centre will create around 1,000 new jobs and increase Óbuda's attractiveness as a shopping and leisure destination, in addition to rehabilitating a vital part of the district and improving the area's infrastructure."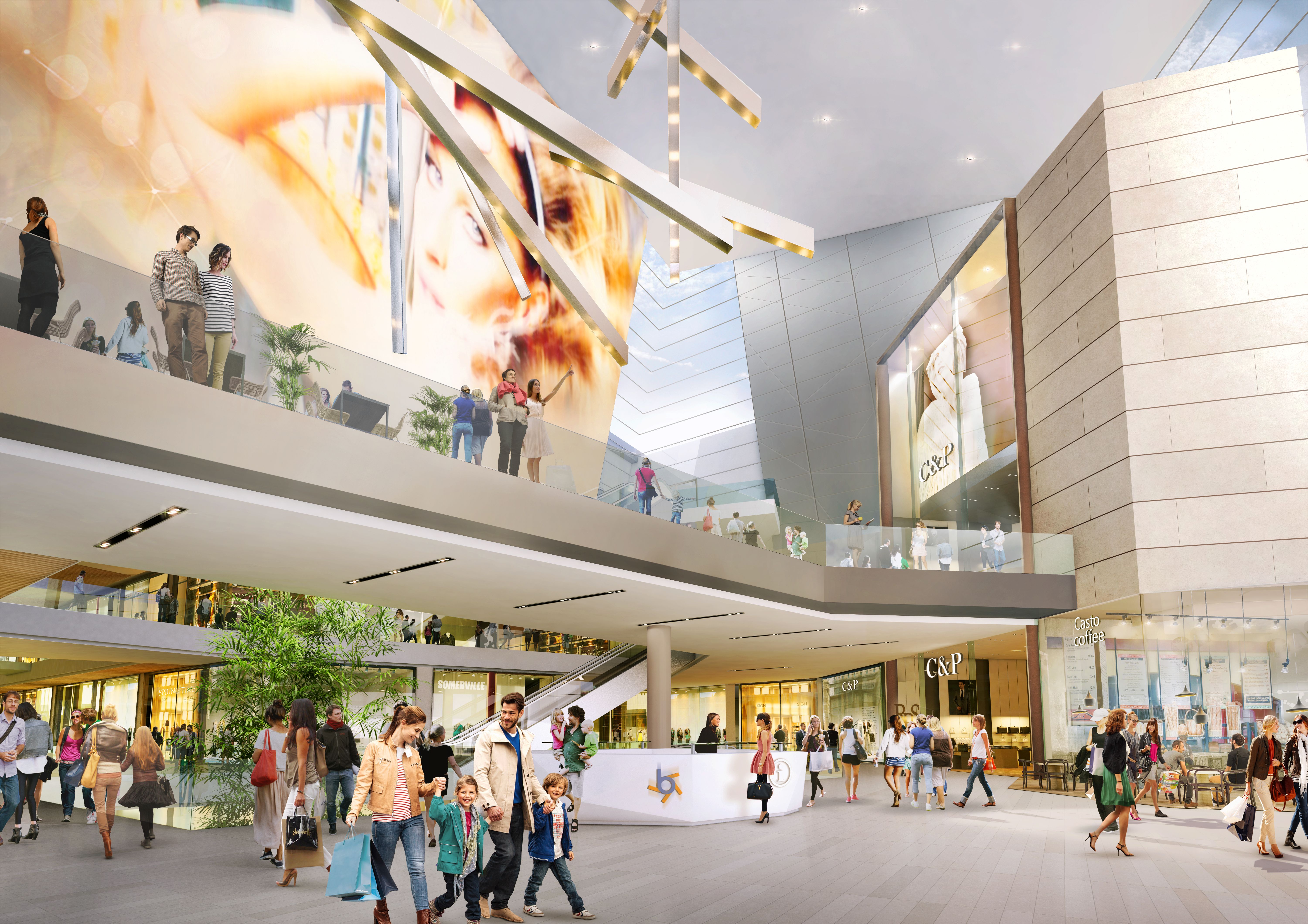 "There is little competition in the catchment area, and the purchasing power for the planned project is very good. Because of its excellent quality, we secured the location long ago. In recent years, the macroeconomic figures and retail sales in Hungary have developed very positively, leading us to decide to develop the project now with a new and modern planning," says Christoph Augustin.
ECE, together with its partners has invested more than €600 million in Hungary since the foundation of its local subsidiary in 1996. The company currently operates five shopping centres with a total leasable area of 210,000 sqm, one in Budapest and four in regional cities, making it the largest operator of inner-city shopping centres in Hungary. These centres are ÁRKÁD Budapest, ÁRKÁD Pécs, ÁRKÁD Győr, FÓRUM Debrecen, and ÁRKÁD Szeged.