At the beginning of December, Delta Holding will launch the construction of a new office building, Delta House in Belgrade which will house the company's future headquarters, local media reports. The 23,000 sqm building will be constructed in New Belgrade, between the Crowne Plaza Hotel and Geneks Apartments, following an investment of €40 million.
Delta Holding will occupy three floors of the eight-storey building which will be home to 700 employees in total. The ground floor will feature a restaurant, a gym and relaxation areas, as well as 188 parking spaces. The building is designed in accordance with LEED standards. The opening is scheduled for spring 2021.
"Apart from this new building, we are planning three other projects in Serbia: Delta Planet Autokomanda (Belgrade), Delta Planet Nis and Delta Planet Centar (Belgrade)," Zorana Zdrale Burlic, CEO of Delta Real Estate said.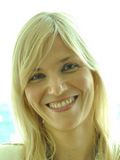 Zorana Zdrale Burlic
CEO
Delta Real Estate
She has a degree in Banking, Finance and Insurance from the Faculty of Ecnomics at the University of Belgrade. In the past, she has worked as one of the Directors of the Real Estate Corporate division at Santander in London, as Regional Director of the SME department at Raiffeisen Bank and as Director of the Mortgage Loan Division at Eurobank. Today Zorana is the CEO of Delta Real Estate, the largest investor, asset manager and developer in the Balkans region. She manages numerous construction projects with the group as well as asset manages a portfolio worth in excess of half a billion euros.
More »