Delta Holding has laid the foundation stone for the Delta Planet Niš shopping centre, which will spread over 40,000 sqm on two floors. Completion is scheduled for spring 2021.
The shopping centre will offer visitors new international and local brands, as well as plenty of entertainment-related content: from the first 4DX cinema in Niš to restaurants and cafes.
"Delta continues its major investment cycle, which began with the construction of the InterContinental Hotel in Ljubljana, continued with Delta Planet in Banja Luka and then Delta Planet in Varna. At the moment, we are also building an Indigo hotel in Belgrade, Delta House office building also located in Belgrade, and we are starting construction of Delta Planet shopping mall located in Nis. This surely makes our company the largest regional real estate investor", said Zorana Zdrale Burlić, CEO of Delta Real Estate Group, announcing the company's plan to invest around €400 million in the coming years, which translates to the construction of the 370,000 square meters of office space.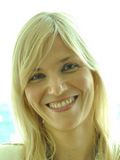 Zorana Zdrale Burlic
CEO
Delta Real Estate
She has a degree in Banking, Finance and Insurance from the Faculty of Ecnomics at the University of Belgrade. In the past she has worked as one of the Directors of the Real Estate Corporate division at Santander in London, as Regional Director of the SME department at Raiffeisen Bank and as Director of the Mortgage Loan Division at Eurobank. Today Zorana is the CEO of Delta Real Estate, the largest investor, asset manager and developer in the Balkans region. She manages numerous construction projects with the group as well as asset manages a portfolio worth in excess of half a billion euros.
More »