Local capital group Lotus Center, the largest owner of shopping centres in Oradea, acquired the multifunctional complex Oradea Plaza from Portico Investments, in a transaction advised by Colliers International.
"Interest in the acquisition of Oradea Plaza was significant both from international and local investors. Oradea is a city that has developed very impressively in recent years, having a reputation for good governance and attracting hundreds of millions of euros from EU development funds as well as private investments. The city shows significant further potential for economic and real estate development", says Robert Miklo, Investment Services Director at Colliers International.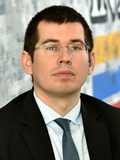 Robert Miklo
Director, Investment Services
Colliers International
Robert has been part of the Colliers team since 2006 when he started in the Consulting Division. After only two years he joined the Investment Services team as Analyst. Subsequently Robert's responsibilities developed towards transaction management and negotiations. Currently he is the Director of Investment Services. Post-crisis, Robert and his team in Romania have been market leaders in terms of the number of closed transactions, including: Dacia Warehouse Pitesti (2017), Premium Point and Premium Plaza (2016), Floreasca Park (2015) and Europolis Industrial Park (2015).
More »
The sale fits the strategy of Portico Investments who is currently looking to enlarge its footprint in Romania by focusing on the acquisition of more single-tenant convenience retail in the capital and other major cities in the country. Following the acquisition of Oradea Plaza, the local investor Lotus Center, that also owns Lotus Retail Park, Oradea Shopping City, Trade Center and Lotus Center, becomes the largest real estate player in the retail segment of Oradea.
"In the past, Romania had a limited pool of local investors in the real estate market. However, as the market gradually becomes more mature, local investors including Romanian entrepreneurs with strong businesses in the main regional centres in the country are gaining momentum. Only in the last two years, transactions of commercial real estate assets involving local investors surpassed 400 million euros", says Simina Niculiță, Partner & Head of Retail Agency at Colliers International.