Mitiska REIM has announced on behalf of the MEREP 3 fund the acquisition of a retail park in the Slovakian city of Skalica and the development of a new retail park in Sládkovičovo. In a new joint venture partnership with OPC Group, Mitiska REIM plans to expand its retail park portfolio in Slovakia in the coming years.
Located in western Slovakia near the Czech border, Skalica Retail Park is a retail park developed by OPC Group opened in November 2022. Located in an existing shopping destination, the retail park comprises 6 units with a gross leasable area (GLA) of 4,124 sqm and parking for 98 cars shared with an adjacent Kaufland supermarket. The retail park is fully let, with tenants comprising Sinasay, Tedi, dm, Planeo Elektro, Super Zoo and Sportismo.
Construction has already begun on the new retail park development in Sládkovičovo, which is planned to open at the end of 2023. Located 50 kilometres east of the capital Bratislava, the new Sládkovičovo development will have an initial GLA of 2,910 sqm and is already fully let to tenants which include Kik, dm, Pepco and Deichmann. Sited in a central location within a residential neighbourhood and close to the train station, the new development is food-anchored by a Billa supermarket. This new retail park is designed to achieve a "Very Good" score on the BREEAM scale, with plans to include solar panels on the roof of the structure. The site offers the opportunity for a future phase 2 extension of an additional 1,500 sqm GLA.
"With OPC Group we want to expand our portfolio of convenience retail estate assets in Slovakia. Our plan is to target locations where these new projects will be the first modern retail schemes in the cities in which they are located, creating new opportunities for retailers and new go-to shopping destinations for consumers," says Tomas Cifra, Mitiska REIM's Managing Director for Romania, Czech Republic and Slovakia.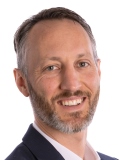 Tomas Cifra
Partner & Managing Director Central & Eastern Europe
Mitiska REIM
Tomas Cifra joined Mitiska REIM in 2017 after 10 years of investment banking and currently acts as Managing Director of CEE, overseeing the funds' investments primarily in Romania, the Czech Republic and Slovakia. Mitiska REIM is a specialist real estate investment manager targeting retail parks, urban logistics and multi-let light industrial, a sector we call convenience real estate.
More »
Miroslav Tavel, Managing Partner of OPC Group, comments: "We are convinced the Mitiska REIM team is the right partner for us to roll out a retail park portfolio across Slovakia."