Romanian property holding Meta Estate Trust received €4.8 million after exiting its investment in Bucharest-based Smart Residence Lujerului.
The company initially invested €4 million in the housing complex in September 2021 and secured a gross yield of 20% following the exit.
"The proceeds from the exit of Smart Residence Lujerului will be directed towards business development. At present we have a solid pipeline of projects in which we are in various stages of negotiation," said Oriol Casellas Deig, CEO of Meta Estate Trust.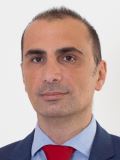 Oriol Casellas Deig
Chief Executive Officer
Meta Estate
Oriol Casellas has held leading positions in the real estate industry for over 20 years, where he coordinated residential, office and retail projects in Spain, Poland and Romania valuing more than 350 million euros. Oriol Casellas is now the CEO of Meta Estate Trust, a fast-growing investment company focused on the Romanian residential market. The company has invested so far in 14 residential developments throughout the country. After a series of fast-paced and successful private placements, Meta Estate Trust aims to become a listed company next year. Oriol holds an MBA from ESADE.
More »
According to him, the company currently has investments in 18 real estate projects in several cities across the country. The company is also selling residential units owned in several projects across Bucharest.
Meta Estate Shares were up 2.62% to 0.98 lei on Friday closing trading session on the Bucharest Stock Exchange (BVB) - AeRo platform.