M7 Real Estate has purchased the Nowa Kamienica office building in Kraków for €11 million. With this transaction, M7 Real Estate has fully invested its first dedicated Polish investment fund, M7 POLAF.
The Fund comprises nine office, light industrial and logistics assets totalling 93,536 sqm across Poland. The Fund's portfolio has a total value in excess of €20 million and is 90 per cent let with a WALT of three years.
The Fund's investors include high net worth individuals, family offices and sovereign wealth investors from Europe, Hong Kong and the Middle East.
Paul Betts, MD Central Europe at M7 says: "We are very pleased to have fully invested the capital raised on behalf of our first dedicated Polish fund. A robust local asset management infrastructure has already begun to deliver a number of asset management initiatives in order to stabilise the portfolio with capex allocated to facilitate leasing activity as we actively market vacant space across the portfolio."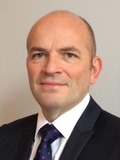 Paul Betts
Managing Director
M7 Real Estate
Paul Betts is Managing Director of M7 in Central Europe, based in Prague but responsible for operations across the Central European region. Paul has been working in real estate for 26 years and has been based overseas for over 22 years in Central Europe and France. Prior to joining M7 in May 2015, Paul was Head of EMEA Logistics at Jones Lang LaSalle. He was a Director responsible for the coordination of all business services offered within the Logistics sector across the EMEA region. He was also a member of the Global Logistics Board. Prior to this Paul was a Partner of King Sturge and Managing Director of the French operations. Previously, Paul was located in Prague for King Sturge becoming Managing Director in 1995. He oversaw the team expansion from eight to 25 and was involved in the formation of new offices in Poland, Hungary and Croatia. Paul advised on a number of the earliest institutional investment transactions in the region for clients including GE Capital and HypoVereinsbank as well as providing development advice including site assembly for Skanska. Paul significantly diversified the range of property services available for investor, developers and occupiers in the emerging Czech market.
More »
Katarzyna Parkot, M7's Managing Director for Poland adds: "To have completed the investment phase of the Fund with the acquisition of Nova Kamienica in Krakow is an important milestone. We continue to look for further opportunities to add to our existing assets under management."