Nordea Bank AB Branch in Poland is one of the new tenants of Olivia Star, a newly constructed building of the Olivia Business Centre in Gdańsk. It leased two floors there occupying nearly 2600 sqm. Colliers International supported the Scandinavian firm in this transaction.
Nordea Bank AB Branch in Poland offers end-to-end IT solutions and financial services related to the support of processes of business entities being a part of the Scandinavian Nordea Group. It operates in two locations: in the Tricity and in Łódź. In addition to offices in Gdynia, ul. Łużycka, a part of the Nordea IT section responsible for the service for capital markets operates in the Olivia Business Centre in Gdańsk. This department will move to the 19th and 20th floors of the Olivia Star. Thanks to the lease of two floors in the new building, the Nordea Capital Markets IT department will be able to increase the employment to 250 people.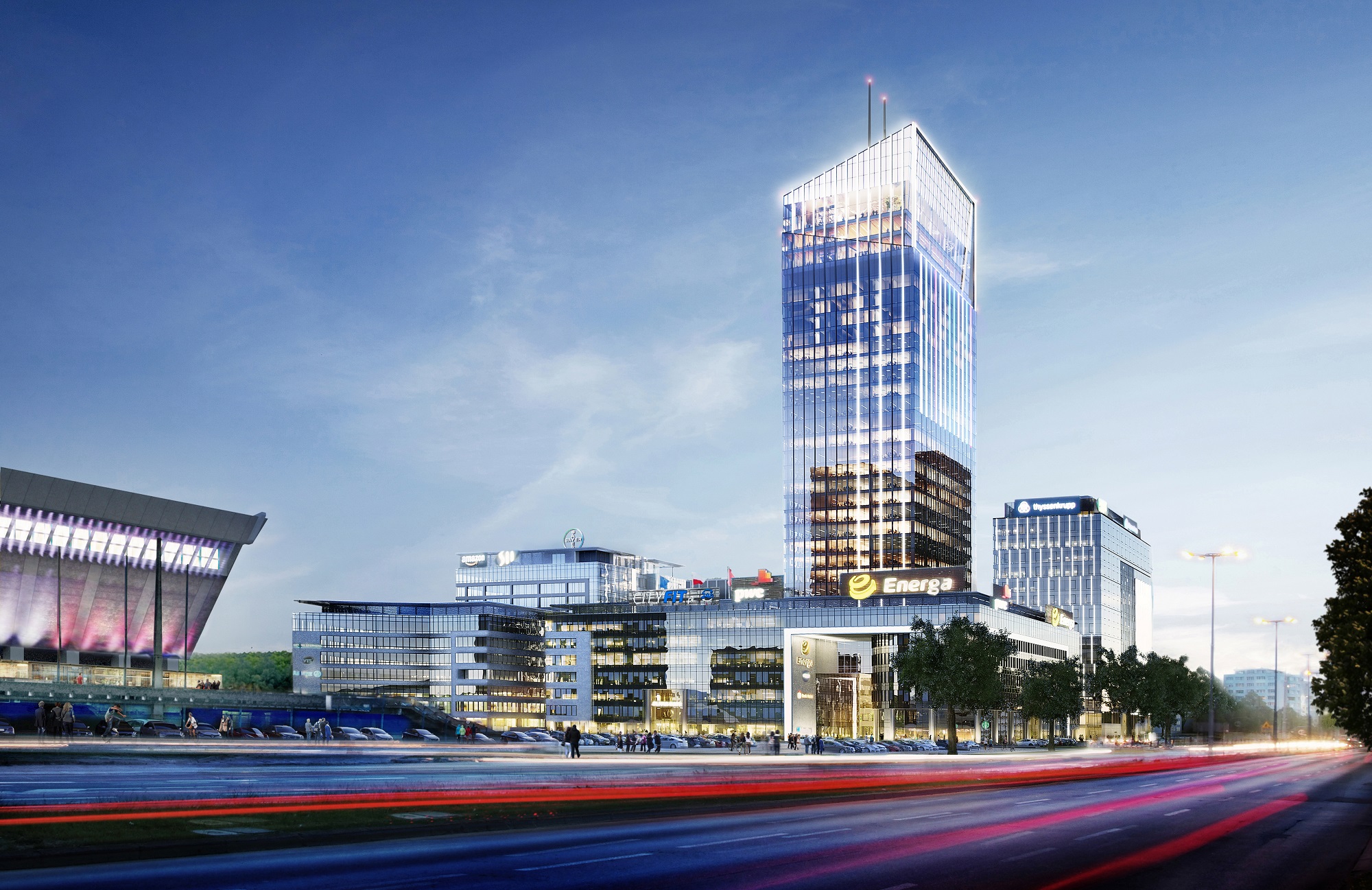 Olivia Star will increase leasable office space in the Olivia Business Centre from 73 thousand sqm to nearly 120 thousand sqm. The building will be the highest building in Northern Poland (180 metres including Star spires). Its top floors with the viewing point, a terrace, cafe, restaurant and a conference centre will be available to the public. The ground floor of the high rise will be combined with a unique conservatory designed as a place of artistic and educational events. An additional 3-level underground car park will be built under the building.