Futureal Group handed over the Skypark office building as the latest member of the Corvin Promenade. The 25,000 sqm business center boasts the latest technology since it is planned to meet the needs of technology and R&D.
Futureal Group handed over the Skypark office building at the Corvin Promenade. The building that was finished by the end of 2016 and has 25,000 square meters of GLA, is entirely occupied by one tenant.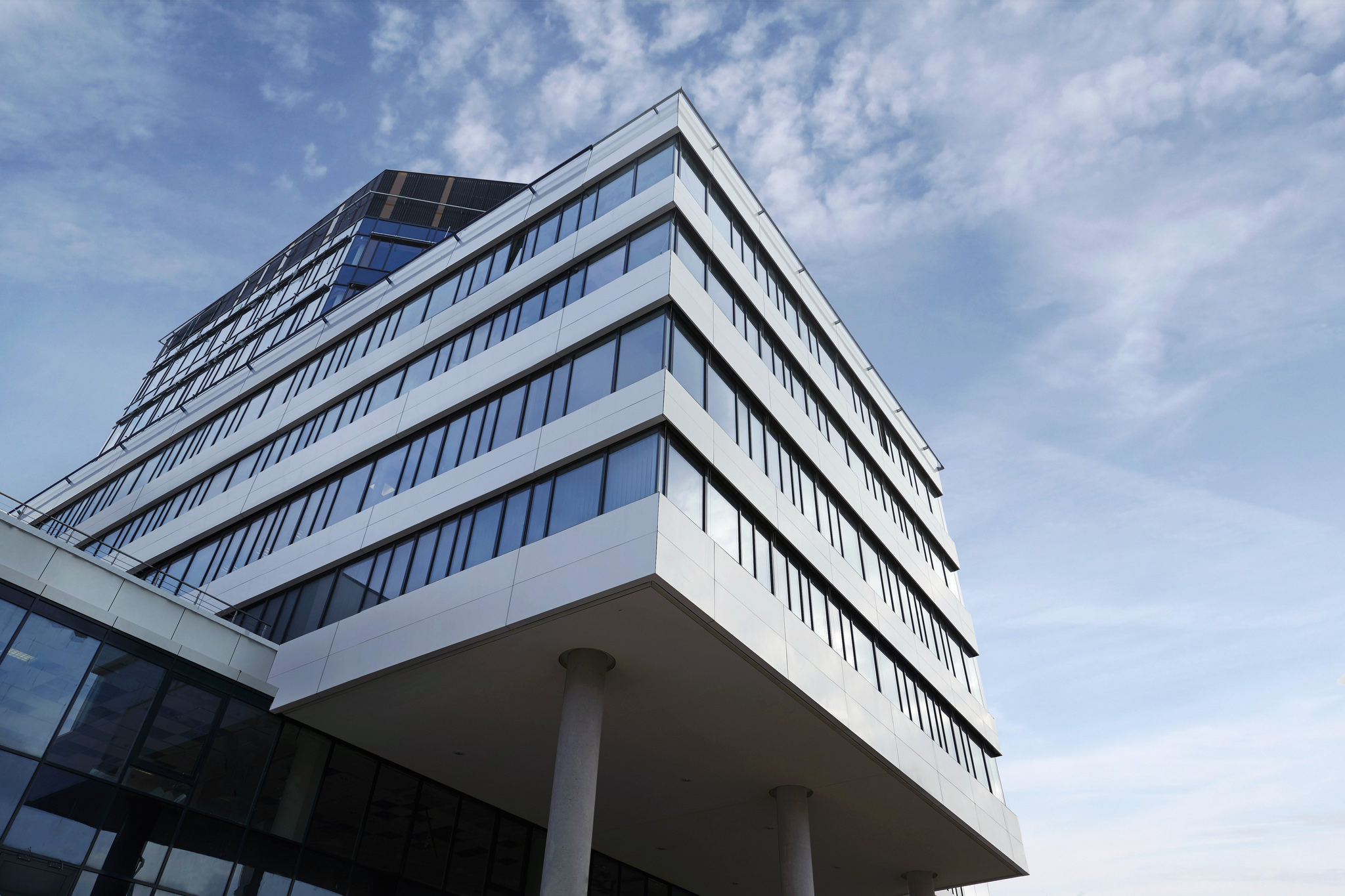 The building received BREEAM Very Good certification. Its environmentally friendly solutions include automated shading technology, which can control the sunshine exposure as necessary, electric car charger, green roof, bicycle storage, dressing rooms, showers as well as energy-efficient mechanical systems, among other features. An urban space was designed to the entrance of the office building with a statue, fountain and seating surfaces, where 10-meters high plane trees have been planted as well.
"With the 22-hectare Corvin Promenade urban development project, we managed to revive a prominent section of Józsefváros in the heart of Budapest, not solely from an architectural point of view but both in terms of culture and economy. Skypark marks a further milestone of this rehabilitation that transforms Corvin Quarter into a knowledge quarter. According to our plans, the rehabilitation of the Corvin Promenade will be finished in the next 3 years, so it will show its final form soon," commented Gábor Futó, founder of Futureal Group.