CA Immo has successfully signed and closed the sale of Wspolna 47-49 in Warsaw. The property totals 7,696 sqm of GLA and 137 parking units. The sale has closed at a premium to the 31 December 2020 book value. The property was acquired by Yareal Polska.
"With the sale of Wspolna 47-49, we have further increased our focus on large, modern Class A office properties in established or emerging office submarkets. This disposal is another step in our capital rotation program, which aims to secure and increase the attractiveness and sustainability of our real estate portfolio", said Hedwig Höfler, Head of Investment Management AT & CEE.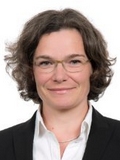 Hedwig Höfler
Head of Investment Management
CA Immo
In her function as Investment Manager CEE for CA Immo, an Austrian-based listed international property company, Mrs. Höfler is responsible for the evaluation and realization of real estate transactions in the CEE and SEE region. Since her beginning of work in 2002 for Europolis GmbH, a former subsidiary of Volksbanken AG and since 2011 part of CA Immo Group, her field of activity has focused in the property markets of Czech Republic, Romania and Poland, where she has a profound and long-term expertise. Mrs. Höfler has an academic degree in Spatial Planning of the Technical University Vienna and has a Post Graduate Degree in Retail Real Estate (EBS, Germany).
More »
Warsaw is one of the long-standing core markets of CA Immo. As at 30 June 2021, the CA Immo portfolio in Poland consists of nine office buildings with a total area of more than 170,000 sqm and a book value of approximately €590 million.
CA Immo was advised during the sales process by commercial advisors CBRE and the law firm Greenberg Traurig.