Vitantis Shopping Center, the retail park owned by Revetas Capital, has closed new leasing deals for 3,900 sqm with three companies that will occupy spaces for the next 5-10 years.
Local retailer Proges, specialized in interior design products and LaserMaxx, the operator of laser tag areans, are the new tenants in the project. Meanwhile, Grill Market, specialized in the delivery of outdoor cooking and entertainment products, expanded its presence in the retail park.
"The exceptional evolution recorded by Vitantis Shopping Center during the last 18 months is aligned with the resilience shown generally during the COVID period by the retail parks at global level and represents simply another value-adding outcome of its superior concept combining the mix of highly accessible locations, proximity to its customer communities with the viable physical and fluid functional layouts," said Radu Boitan, Head of Investments at Revetas Capital Advisors.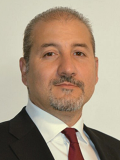 Radu Boitan
Investment Director
Revetas Capital
Radu Boitan is Investment Director of Revetas Capital and has been working for the company since 2012. His current role and responsibilities are covering strategic property investment and transaction management, as well as portfolio investment management for the group. Radu was previously Head of Capital Markets for JLL in Romania after the global merger with King Sturge. He was a Member of the Management Board of King Sturge Romania from its inception in 2005 until the merger with JLL, where his responsibility extended to investment, professional services, valuation and research. He has over 25 years' worth of multidisciplinary experience in real estate within the Romanian and CEE market and has been involved in a wide variety of transactions. Radu has served as Chairman of the Romanian board of the Royal Institution of Chartered Surveyors (RICS) for two consecutive mandates. He has a Master's degree in Real Estate Economics.
More »
The retail park has a gross leasable area of 38,000 sqm and is located in southern Bucharest.
"In a very challenging year for the Romanian retail market, the retail parks have proven to be more resilient than shopping malls, and Vitantis Shopping Center is no exception, being of interest for potential tenants, having excellent visibility, fewer restrictions imposed and benefiting from direct outdoor access to tenants' units," added Oana Partenie, Head of Property Management for Ceres Romania, the company in charge of property management for Vitantis retail park.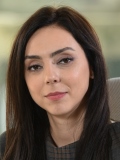 Oana Partenie
Head of Property Management Romania
Ceres Management Services
Oana Partenie is Head of Property Management Romania at Ceres Management Services and has been Investment Manager of Revetas Capital Advisors since May 2020. She is managing a mixed portfolio of office and retail projects that span approximately 60,000 sqm and have a cumulative value of €90 million. In her current role, she is involved in a variety of transactions from leasing to deal sourcing and exits. With over 11 years' worth of experience in both property management and asset management, Oana is primarily focused on office and retail assets, covering the entire range of services. She has previously worked as Commercial Manager of Equest Partners. Oana has a Bachelor's degree in Business Management and a Master's degree in Public Relations in Marketing from the Academy of Economic Studies in Bucharest.
More »
Revetas Capital manages real estate investments with a combined value of over €1.55 billion. In Romania, the company controls three projects, all based in Bucharest: Radisson Blu Hotel, The Landmark office building and Vitantis retail park.