General optimism, attractive investment opportunities and more capital characterises the Central and Eastern European property market that is now considered a favourable investment destination by international investors. The second Emerging Europe Property Forum, co-organised by Portfolio Property Forum and RICS, took place on 8 November at the RICS HQ in London.
According to Thomas Mundy, Director of EMEA Capital Markets Strategy & Research at JLL, the first presenter of the conference, more and more capital is chasing fewer opportunities, which means that real estate investment activity is expected to remain strong as long as interest rates remain low.
What is remarkable in Central and Eastern Europe, is the growth of South African capital invested in the region, said Mundy. In the first 9 months of 2016 South African companies have spent $1.3 billion on CEE real estate, which has quickly made them one of the most important sources of capital in region.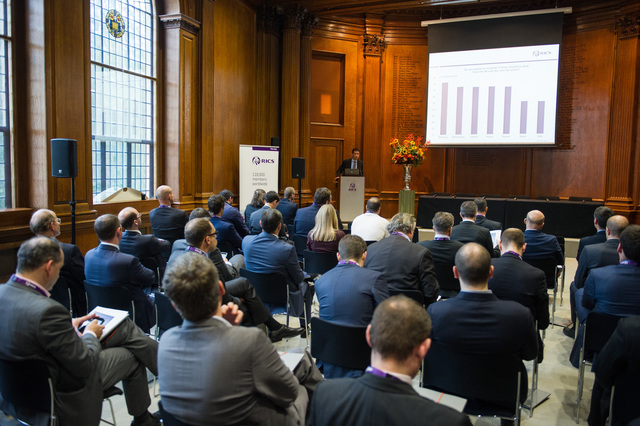 RICS sentiment indices show that both in terms of rents and capital values, Hungary is expected to show the biggest growth within the region. According to Jeffrey Matsu, Senior Economist of RICS, in the SEE region Romania and Bulgaria presented the most promising figures, while in Western Europe it is Germany and Spain that has the most positive sentiment.
Brexit has made an impact
Matsu also talked about the potential effects of Brexit on the real estate market. According to a study recently conducted by RICS, 15% of respondents have seen evidence of firms leaving the UK because of Brexit and 30% expect more companies to leave the country within the next two years. Most firms plan to relocate to Germany or other Western European countries. Poland is the only country in CEE that can potentially benefit from Brexit.
KPMG has published its Property Lending Barometer for the seventh time this year. The publication surveys representatives from nearly 100 banks in 21 countries throughout Europe; Pál Dános, Director of KPMG Hungary, presented this year's results in London. The majority of respondents haven't seen major changes in bank's activity over the last year and believe that many banks are still a bit afraid of lending for property investments in markets which have seen many non-performing loans. In spite of favourable macroeconomic and financing conditions, European real estate investment volumes were down in H1 2016 compared to the same period of last year.
Budapest and Bucharest are on the rise
One of the most important conclusions of the panel discussions at
Emerging Europe Property Forum
2016 was that Budapest and Bucharest have become favourable investment destinations among international investors. Although the popularity of the Hungarian market has continuously grown over the last 12 months, it was a bit surprising that major institutional investors are now also mentioning Bucharest quite frequently as an attractive destination. During the first panel discussion, Jörn Stobbe FRICS, Managing Director of Deutsche Asset & Wealth Management, said that he would love to invest in the Romanian capital, but unfortunately a number of major transactions need to be closed by other institutional players before that can happen.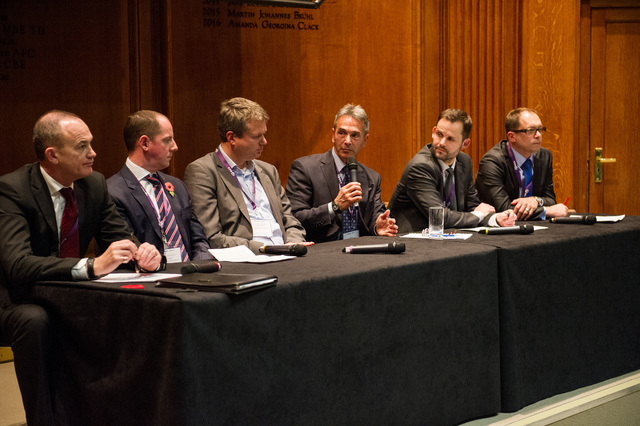 Gijs Klomp MRICS, Investment Director at New Europe Property Investments, one of the biggest South African investors present in the region, also considers Bucharest the most attractive market of CEE. Unlike most investors, he is not concerned about the lack of liquidity in Southeastern European markets as NEPI makes long term investments and is able to sit through crises.