AFI Europe Romania published its Q2 and H1 2017 financial results, generating a Net Operating Income (NOI) from its income producing assets in Romania of €12.5 million in Q2 and close to €25 million in H1, representing respectively 10.4% and 11.5% higher results compared to the same periods in 2016.
The number of visitors in AFI Cotroceni, the company's dominant shopping mall in Romania, was increased in Q2 2017 by 4% compared with the same period in 2016 and amounted to 50,000 shoppers daily in the mall. AFI Cotroceni retailer's sales increased by 2% compared to Q2 2016.
Peek&Cloppenburg (P&C) will open a 5,200 sqm shop in AFI Cotroceni located in the new expansion of 6,500 sqm of GLA. Following the current expansions AFI Cotroceni will reach 90,000 sqm of leasable areas (GLA).
AFI Ploiesti Shopping Mall results continue to increase in all parameters. Retailer's sales rose by 19% in Q2 and 16% for the first 6 months of the year, compared to the same periods in 2016. In addition the daily number of visitors to the mall resulted in over 15,000 shoppers per day. The occupancy rate of the shopping mall in Ploiesti remains steady at 99%.
Construction works for AFI Brasov, the third shopping center of AFI Romania, have advanced, and currently 80% of the spaces are already assigned. The shopping center is located in the heart of the city center and will offer a total gross leasable area of 45,000 sqm (160,000 GBA) that will be combined with additional two Class A office towers totaling 25,000 sqm GLA. The overall investment for the mall and first office building is estimated to be over €120 million. The entire project is developed to be LEED Gold certified as "green" building.
On the office segment, construction works on AFI Tech Park are well advanced, currently casting the fourth floor of phase one consisting of 22,000 sqm GLA, that will be delivered in Q2 2018.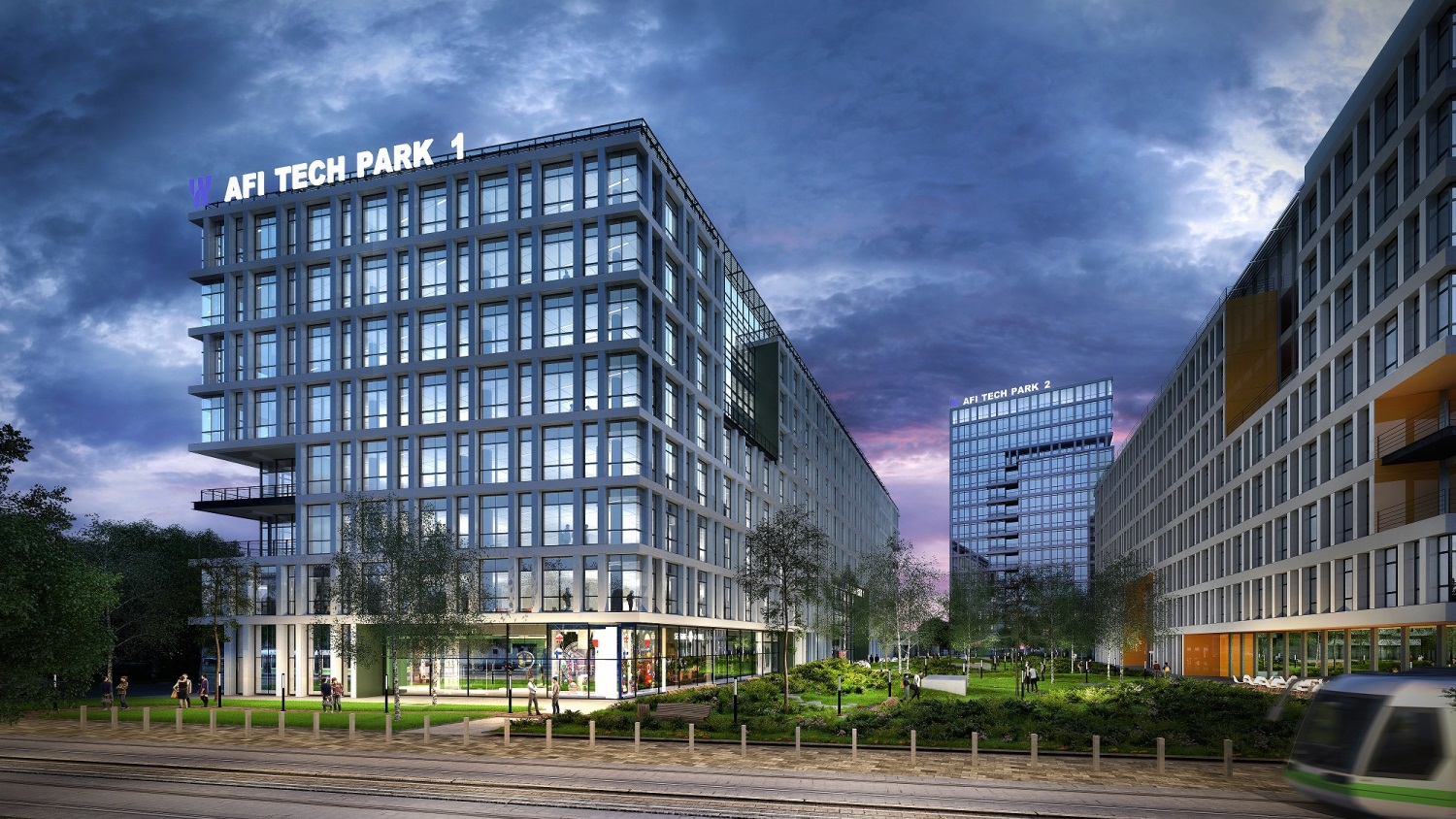 AFI Park, the 70,000 sqm GLA of Class A office buildings developed adjacent to AFI Cotroceni mall are close to 100% occupancy rate with a projected yearly income of €13 million.
"The current growth of the Romanian economy and the good financial results registered by our company encourages us to continue and search for new opportunities and investments. We are currently under construction of 170,000 sqm out of which 45,000 sqm shopping mall GLA and of 37,000 GLA offices and preparing to launch the AFI City residential project, all in parallel of AFI Cotroceni and AFI Ploiesti expansions and tenant mix changes", commented David Hay, CEO AFI Europe Romania.