Property Forum's series of virtual events, organised in partnership with the RICS, continues with a free online panel discussion providing a market update for Bulgaria. Attendance is free but registration is mandatory.
With the vast majority of industry professionals now working from home, online meetings are becoming part of the daily routine. Property Forum is now organising a series of online panel discussions on the potential impacts of the coronavirus crisis on various segments of the property market. You can join the discussion on your computer, phone or tablet, wherever you are. As an audience member, you'll have the opportunity to ask questions during the discussion.
The next event will focus on COVID-19's potential implications for the Bulgarian market, with the following speakers: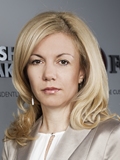 Michaela Lashova
CEO
Cushman & Wakefield Forton
Michaela Lashova joined Forton as Head of Investment Consultancy & Valuation department after a five-year career at UniCredit Leasing, part of the largest financial institution in Bulgaria UniCredit, where she headed the department of large corporate clients and real estate. While at Forton, Mrs. Lashova helped to attract and retain as clients key international investors and developers. At her initiative, Forton opened up to the banking sector. Presently, a number of banks turn to Forton for pro-active management of their real estate portfolios. She has 20+ years of total experience.
More »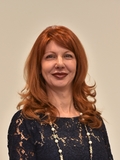 Tanya Kosseva-Boshova
Managing Partner
Park Lane Developments
She has nearly 20 years of experience on the Bulgarian commercial property market. She acted as a partner and managing director of the largest property companies in the country – Colliers International, Landmark Property Bulgaria, European Trade Center – and led the development, leasing and management of significant commercial projects like European Trade Center, Burgas Plaza Mall, Retail Park Plovdiv, etc. In 2007, she successfully initiated and accomplished an amendment in the Bulgarian legislation, abolishing restriction on the term of leases in Bulgaria. She is currently Chair Person and Member of the Board of Directors at the Association of Commercial Building Owners in Bulgaria and at the Ladies Forum. She is a graduate of the American University in Bulgaria.
More »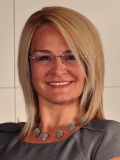 Liliya Krasteva
Country Head Bulgaria, Head of Property Management Bulgaria
Ceres Management Services
Country Head Bulgaria at Ceres Management Services Since 2017. Responsible for property and project management services of Park Center Sofia, Sofia Airport Center (SAC) and MHQ. Liliya has 19 years of experience working for big international companies in the real estate sector. She has been part of the management of Strabag Development, Raiffeisen evolution Ltd, S Immo AG (Serdika Offices) and her own companies Facility Management & Services Ltd and Project Development Management Ltd.
More »
Topics:
How is COVID-19 affecting the Bulgarian property market?
Is there still hope for a strong rebound in H2 2020?
Which will be the most resilient assets and asset classes?
Are the lockdowns affecting ongoing and new developments?
Can you close any deal without travelling?
What actions can landlords and tenants take?
Will this crisis accelerate the adaptation of technology?
Registration is possible on our website.