The works for Speedwell's newest project, Paltim, will soon kick off in the city of Timișoara. The demolition permit has been issued and the works are set to start in the first part of July 2020.
Paltim is an urban regeneration mixed-use project that will replicate the recipe of Record Park, a project developed by Speedwell in Cluj-Napoca, planned to be delivered this year. Developed on an old industrial site, the former Paltim hat-factory, it will repurpose and give back to the city's residents an important historical site, while significantly contributing to the development of the city's central area.
The project includes multiple functions, such as residential with 287 premium apartments, 13.000 sqm of office space and 2.000 sqm designed for retail and services (shops, cafes, and a fitness club).
Speedwell aims to conserve the historical and cultural heritage of the location and plans to refurbish two of its abandoned buildings: an old monument villa and one part of the former factory.
Furthermore, Speedwell is in advanced discussions with Ambasada for the latter to reopen a location in one of the new Paltim's historical buildings, continuing the work of connecting with the local community.
The Paltim mixed-use project will be developed in phases. Phase 1 will include 153 apartments and 12.500 sqm of office space and it is planned to be delivered mid- 2022.
Speedwell will collaborate with the real estate agency Imoteca for residential sales and Griffes for the office space leasing. Arhimar is the architecture firm in charge with the project's design, while SubControl is in charge of the permitting process.
"Through this project, we are increasing our portfolio in Romania that already includes Record Park in Cluj-Napoca, Triama Residence, The Ivy, and MIRO in Bucharest, and Riverside City in Râmnicu-Vâlcea. We are also reconfirming the trust we have in the Romanian's real estate market through our long-term strategy." states Didier Balcaen, Co-Founder and Partner at Speedwell.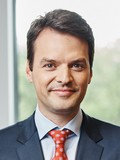 Didier Balcaen
General Manager
Speedwell
Specialized in project and financial management, Mr. Didier Balcaen has over 20 years of experience in the international construction and real estate market, out of which 11 in Romania. He is a Belgian National, who, after 5 years of contracting experience in Belgium, explored part of the world for the next 5 years as an expat project manager in U.A.E, Singapore, Saudi-Arabia, Indonesia, Qatar and Mauritius. After returning from his exotic travels, he fulfilled the role of Chief Operations Officer in real estate development in Poland, Russia and Romania until founding Speedwell in 2015. He is the founder and CEO of Speedwell SRL, a full service real estate development company with a focus on medium to large scale offices, retail and residential projects in Romania.
More »