Andrei Văcaru, Head of Capital Markets CEE at iO Partners, spoke to Property Forum about the volume of local real estate investments in 2023 and Romania's ability to attract more institutional investors in various sectors.
This interview was first published in Property Forum's annual listing of "The 50 most influential people on Romania's real estate market".
How do you expect the Romanian real estate transaction market to evolve this year, after the record volume of almost €1.3 billion in 2022?
The real estate transaction market (we refer to transactions of at least €5 million) had an above-expected year in 2022, especially on the back of the closing of the transaction whereby Pavăl Holding took over CA Immo's office building portfolio. In the current market context, we expect transactions totalling around €700-900 million to be closed in 2023, slightly below the average of recent years.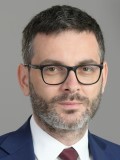 Andrei Văcaru
Head of Capital Markets CEE
iO Partners
Andrei has over 16 years of experience in the Romanian real estate market, spanning different segments, including capital markets, consultancy, retail leasing and retail tenant representation. He joined JLL in May 2007 as Senior Consultant in the Retail Department. He then managed the Retail and, afterwards, the Research and Consultancy departments. Since joining the Capital Markets team in 2014, Andrei has contributed to landmark transactions, having closed deals amounting to over €1.8 billion. Andrei holds a Bachelor's Degree in Public Communication, from the University of Bucharest. He has attended various education programs, including a scholarship in humanities at Midsweden University in Sundsvall, Sweden. On 1 July 2023, following the transfer of operations towards iO Partners, Andrei was appointed Head of Capital Markets for CEE
More »
What are some of the market challenges in 2023?
As a result of an increasingly challenging outlook for 2023, both investors and lenders have become significantly more cautious in their underwriting process. Such changes reflect directly, after a decade of accommodating monetary policy, the unprecedented uncertainty surrounding cash flow and valuations forecasts as well as ongoing structural changes affecting the real estate industry. On a positive note and despite existing headwinds, liquidity remains available where transactions reflect, for both buyers and sellers, strategic importance and when investor's expected returns are met
Will Romania remain the market with the highest commercial premium yields and what does this mean for the future of the real estate market?
Premium yields in real estate are closely linked to risk perception and financing conditions. Therefore, we expect Romania to continue to offer higher yields than Poland or the Czech Republic in the coming period. We note, however, that over the last 12 months, the gap between the local market and the more mature Central and Eastern European markets has narrowed. High and rising yields will decrease the appetite for new developments.
How are locally active real estate companies positioned from an ESG perspective? Are investments in green energy production just a first step in developing this component?
ESG is clearly an increasingly important direction for us and our clients. Locally active companies need to align themselves with international standards. An important catalyst in this respect in recent times has been the steep rise in utility costs which has motivated landlords as well as tenants to adopt more energy-efficient solutions much more quickly.
Investing in green energy production by installing solar panels on the roofs of warehouses or large shops has been another solution.
But let us not forget that ESG is not only about E (environment), but also about social and governance. Thus, we also need to work on organizational culture, and employee well-being, focus on community impact, but also on reducing corruption and generally looking at corporate responsibility in all aspects.
How attractive is the commercial real estate market in Romania compared to other CEE countries? What are the advantages of investing in the local real estate industry?
In terms of investment volumes, Poland attracts about four to five times more investment in commercial property than Romania, with double the population and economy. The Czech Republic attracts double the investment volume, with a population slightly more than half of Romania's and a comparable GDP.
Many investors continue to perceive Romania as a risky and, above all, an illiquid country, which is exaggerated in our view. The local commercial real estate market offers many advantages including relative stability compared to the region (political, economic, legislative), size (second most populated country in the region), accelerated economic growth, presence of all major international and regional players in the consultancy area, quality of buildings and leases, use of the euro in pricing, rents and loans.
How can Romania get more institutional investors in the residential sector?
This is an emerging sector with great potential for the future. The lifestyle of the new generations, the lack of quality options, the high purchase cost and the high-interest rates are factors that will contribute to the development of this market segment.
Taking the Polish development as an example, we are confident that Romania will attract more institutional investors in residential areas in the coming years. AFI Europe is already taking the first important steps in this direction. The development of an institutional sector will also favour an increase in quality, transparency, safety, and ultimately tenant comfort.