Over 300 buildings and real estate properties were certified as 'green buildings' between 2010-2020 in Romania, a period that marked the first decade of sustainable development. Romania ranks 3rd among CEE countries, after Poland (1232 certificates) and Czech Republic (422). The next positions are occupied by Hungary (232) and Slovakia (124). The accelerated growth is deemed to continue, as green buildings become a strategic tool in reaching EU Green Deal targets, according to the BuildGreen 2020-2020 Sustainable Development Report.
Properties that have received sustainability certificates in Romania cover a gross area of 7.8 million sqm, according to the report. At the end of 2020, more than half of green-rated properties were found on the commercial real estate market in Bucharest and nearby. The Romanian capital is trailed by Cluj and Timișoara, data that covers the 2010-2020 period shows.
BuildGreen statistics point out that 43% of the gross area is in offices, while retail has a 34% share. Mixed-use projects hold 17%, while industrial and residential has shares of 4% and 2%, respectively.
Last year was a record for the local market with 154 BREEAM and LEED certificates issued for local projects. It was more than double compared to 2019.
"2021 represents a moment of transition for green building – from a business tool to a strategic pillar in reaching EU targets. Health and well-being, together with carbon neutrality will stand at the centre of property development in the next decade: many real estate stakeholders say they are the top issues companies focused on in 2020 and will continue to be among the top issues for the next couple of years," says Razvan Nica, Managing Director BuildGreen.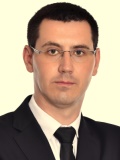 Razvan Nica
Managing Director
BuildGreen
More »
Over 300 buildings and real estate properties in Romania got green certifications between 2010-2020, placing the country third in Central and Eastern Europe. The biggest regional market is Poland with 1,232 certificated buildings, followed by the Czech Republic with 422. Hungary and Slovakia came after Romania with 232 and 124 certificates, respectively.
The green certifications assess buildings based on their energy consumption performance, waste management and other factors that impact the environment.