CEE-based flex office operator New Work continues to expand in Hungary and has opened its 7th business centre in Budapest. The company has signed for 2,000 sqm of office space in the Science Park office building in South Buda.
Hubert Abt, CEO and Founder of New Work, will discuss workplace strategies post-COVID-19 at Property Forum's upcoming free online event, "Offices after COVID: Back to normal?" on 13 April.
With the addition of Science Park, New Work offers close to 15.000 sqm of flex office space in Hungary, located in 7 business centres in Budapest and Budaörs.
"The signing of Science Park lease is a long-term achievement. We have been looking at this location for more than 3 years now. In the future we look forward to adding more locations all over Hungary with franchise partners as Hungary is a very important market for us. We are developing intensively because the demand for flex workspace will, due to the impact of COVID – 19 and the digitalization, increase significantly," says Hubert Abt, CEO, and Founder of New Work.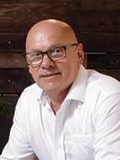 Hubert Abt
CEO
New Work & workcloud24
Hubert Abt has been working in the real estate industry for over 30 years. He worked as a developer and later in the land banking sector and provided equity and Mezzanine capital for various real estate projects. In 2013 he founded NEW WORK Offices in Budapest, which provides various flexible office solutions. Since then he developed the business model further and grew the company to today 16 locations in 3 countries with approx. 43.000 sqm which brings NEW WORK Offices in the top 3 list in CEE. Hubert now leads the company as CEO while focusing on investor relations and developing new products like NEW WORK´s Franchise Package or The Digital Office Pass of workcloud24 where he acts as Founder and CEO as well.
More »
Clients will be offered a wide range of private offices sizing from 2 to 37 workstations. Fully furnished and ready to move-in lockable spaces with full office infrastructure will be complemented with a meeting room.
Office with a view in a premium location
Science Park is located in District 11 in South Buda, offering a beautiful panoramic view of the Danube and the green surrounding area. The area is recognized as a significant commercial and business hub with close vicinity to the city centre.
Science Park building is easily accessible by public transport and has been awarded the BREEAM certification. As a stand-alone building, the premises in each building are flooded in natural light.
New offices and new digital solutions
As COVID-19 has changed the needs of the tenants and the need for flexible solutions is growing, New Work started to develop digital access tools for offices including the Hungarian market. The company has implemented the New Work Offices app for clients in all centres in Hungary, Poland and The Czech Republic. It enables easy meeting space booking, ordering additional services and also acts as a communication platform. New features also include easy access to daily offices and hot desks to provide tenants with full flexibility whenever they need to work from a different location or need extra working space.
In order to keep up with the requirements of developing new digital products, New Work launched a spin-off. In the future, workcloud24 will develop all digital products such as a digital office pass that makes a physical lease obsolete and a digital toolbox that allows landlords and architects to commercialize retail and regular office space to flexible space.