Orbis Hotel Group, a strategic partner of AccorHotels, continues its expansion in Romania by signing a management contract for ibis Politehnica Hotel in Bucharest with its partner and investor Novum Business Services SRL.
ibis Bucharest Politehnica is expected to be open in Q3 2020, offering 160 rooms, restaurant, bar, conference facilities as well as own parking on site.
The newly-built hotel will be located in the Centre West part of the capital, identifying itself with the Orhideea area, the Basarab Passage and the surroundings of the Grozăveşti metro stations, Petrache Poenaru and Politehnica, forming the future office centre of Bucharest.
"With the opening of ibis Bucharest Politehnica we are further developing the existing AccorHotels portfolio, consisting of 11 properties currently in Romania, having a strong pipeline for the years to come in the capital, as well as in key regional cities across the country," said Frank Reul, Head of Development of Orbis & AccorHotels in Eastern Europe.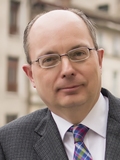 Frank Reul
Head of Development
Orbis / Accorhotels Eastern Europe
Frank is the current Head of Development of Orbis / Accorhotels Eastern Europe. He has extensive experience in hotel management and operations. He started his career in 1988 in Brussels and Bruges in Belgium in senior operational roles at AccorHotels. He quickly got promoted to Director of Food and Beverage at the Novotel Sheremetyevo-2 in Moscow, Russia in 1992. After spending three years in Moscow he moved back to London and began his ten-year-long career in the United Kingdom at AccorHotels. He started at one of the busiest airport's Novotel, at the Heathrow as an Operations Manager. He then held several General Manager positions across the United Kingdom: Novotel Preston, Novotel Southampton, Novotel Milton Keynes, Novotel Bristol Centre. In 2006 he moved to Turkey, where he directed and managed one of the key hotels in Istanbul, the Novotel Istanbul. He then spent two years as a General Manager at Novotel Trabzon. After more than 20 years of service at AccorHotels he was appointed to Area General Manager for Lithuania, Latvia and Estonia, and since 2014, he is the Area General Manager for Romania, Bulgaria and Macedonia where he oversees operations and development including development in the Balkans and Croatia. He is fluent in Dutch, English, French and speaks German as well. He is an avid fan of history, wines and the Arsenal.
More »
The hotel will be next to the largest Politehnica University in Romania (UPB), welcoming students from all around the country and the world for more than 200 years, organizing several international events connected with the field of the University. ibis Bucharest Politehnica will be just on the right hand side from the main entrance in the Campus from Splaiul Independentei.