Design & Build, a wholly owned subsidiary of JLL, appointed a new Senior Architect in Slovakia.JLL Slovakia opened its Project & Development Services department back in 2013 and in cooperation with Czech Tétris Design & Build team concluded several successful projects for well established and important local and international clients.
Peter Nitschneider, Country Manager and Head of Advisory in JLL Slovakia, says: "In recent years, we see an increased interest and strong requirements from company owners in Slovakia to bring a turn-key workplace solution to secure operational savings, but most importantly to create flexible and modern workplace for their employees. In Slovakia we have already delivered and continue to have several major projects in a pipeline. That is why we have decided to appoint our new senior architect Martin Nagy."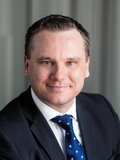 Peter Nitschneider
Country Manager, Head of Advisory
JLL Slovakia
Peter Nitschneider is a Country manager and Head of Advisory at JLL Slovakia, a leading professional services firm that specializes in real estate and investment management. Peter has over ten years of experience in real estate advisory, valuation, investment consultancy and research on both, Slovak and Central European real estate market. In 2006, Peter co-founded a King Sturge branch in Slovakia, where he later worked as a Head of Investment and Valuation department. After the merger with Jones Lang LaSalle in 2011, Peter was named a Head of Advisory department as National Director. During this time he has spearheaded the expansion and evolution of the team and services offered to clients, with JLL continuing to enjoy the major market share in the country. In January 2018, Peter was appointed to lead JLL´s Slovak business based in Bratislava. Today he oversees the team of more than 40 professionals across 8 business lines. Client´s base includes banks, institutional funds, established developers and private property owners. Peter is a qualified surveyor and member of the Royal Institution of Chartered Surveyors (RICS). Before joining King Sturge in 2006, he spent three years in VUB Bank at the real estate financing department, where he was responsible for business development and approval process.
More »
John Newton, Tétris Design and Build Manager Director Czech Republic and Slovakia, adds: "The Tétris Design and Build story continues to be a success across the region, we have already completed a number of high profile fit out projects in Slovakia and onboarding an experienced architect is a natural next step. We are very happy to welcome Martin to the team, he brings with him a wealth of space planning interior design and architectural experience and we are certain he will only help us develop our Tétris Design and Build service on the Slovak market."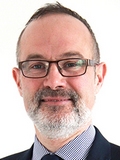 John Newton
Managing Director
Tétris
John Newton is the managing director of Tétris Design & Build in the Czech Republic from April 2018. John oversees a team of building experts and architects, serving domestic and international clients across all property sectors. John is originally from the UK, he relocated to the Czech Republic in 2005. Since then he has provided building consultancy services in the Czech Republic and across Central and Eastern Europe. Prior to JLL he worked for Colliers where he launched and successfully developed the Building Consultancy business line as its head.
More »
Martin Nagy (38) brings more than 14 years of experience from the Slovak and Czech market. He graduated from the Czech Technical University in Prague, Faculty of Architecture. In 2004, Martin launched his professional career in an architecture studio in Nitra (Slovakia) and later in 2007 continued in FACT s.r.o. in Prague (Czech Republic) where he worked on project planning, architectural studies, visualizations and other. Since 2012, he has worked as an architect in Bogár Králik Urban – Architecture and Design studio where he participated on architectural design and preparation of project documentation for various local and foreign clients. In JLL his main focus will be the space planning and fit outs and will also provide consultancy in the field of architecture, interior design, fit out and space planning.