The year 2019 was a record one for the Prague hospitality sector in terms of transactions: the amount of investments in hospitality properties exceeded €500 million. This is the highest figure in history and twice the average for the last five years. This is also the first time that the Czech Republic has made it to the Top 10 in the European hospitality investment chart – to number nine. In 2020, the volume of hospitality transactions could become twice as high – €1 billion, according to Cushman & Wakefield.
Hotels as a good investment
The reasons for the growth are on both the supply and demand sides. The interest among investors in hotels as investment properties is generally increasing since travel and tourism represent a sector that shows long-term growth. In addition, the hospitality segment is an attractive alternative to traditional commercial investments such as office buildings and shopping centres.
Frédéric Le Fichoux, Partner & Head of Hotel Transactions for Continental Europe, Cushman & Wakefield, says: "One of the main reasons is that hotels offer attractive combinations of return and risk for various types of investors – from variable and risky income with a relatively high return rate to stable and less risky investments in hotels with long-term leases exceeding 10 years, which often suits large international investment funds."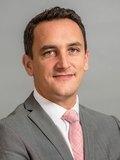 Frederic Le Fichoux
Partner – Global Hospitality Group
Cushman & Wakefield
Frédéric Le Fichoux is a partner at Cushman & Wakefield. He is leading the hotel transactions' teams in Continental Europe and supporting the hospitality team in Central & Eastern Europe. With over 17 years of experience in the hospitality industry, Fred has extensive knowledge of the hotel real estate sector and is a recognized expert in the European market. He has spent the last 10 years in managing and growing the hospitality team for the CEE region at Cushman and Wakefield. His latest responsibilities are focused on hotel transaction advisory and brokerage services across continental Europe. Fred has advised on the acquisition and disposal of over EUR 700 million of hotel transactions in Europe over the past years. He holds an MBA in Hospitality Management from Cornell University and ESSEC Business School. He is also Member of the Royal Institute of Chartered Surveyors (MRICS) since 2010.
More »
In effect, hotels represent an attractive way for investors to diversify a portfolio by adding either a riskier yet highly profitable investment or, by contrast, a highly stable and long-lasting investment. Their activity is also aided by the fact that capital is abundant on the market today, so investors are looking for where to invest it, and there are not many other attractive investments to choose from.
The right time to sell
At the same time, both Prague and the CEE markets finally have hospitality properties for sale. The existing owners sense that the right time to sell their hotels is coming since the value of their properties has significantly grown in recent years and the growth rate is currently slowing down – there are talks about the potential recession as well as other risks and increasing operating costs (such as personnel costs) are starting to inhibit profitability. Demand is meeting supply, so transaction activity is increasing.
The specificity of Prague and the entire Central and Eastern European region is that major investors have set their sights on it for the first time since the demise of communism. They are starting to realise that the region is no longer as risky and volatile as it was in earlier years when too many hotels were built here.
Bořivoj Vokřínek, Partner, Strategic Advisory and Head of Hospitality Research EMEA, Cushman & Wakefield, said: "The market is more mature, sophisticated, stable and transparent now – and it is less vulnerable, too. This attracts international investors as well as domestic ones."
Prices can grow due to a shortage of new competitors
The performance of Prague's hotels measured using parameters such as occupancy, ADR (average daily rate) or RevPAR (revenue per available room) is currently rather strong. It is expected to grow even further – primarily thanks to the growing demand and limited supply with few new rooms being added to the market.
As few as approximately 1,000 rooms should be added over the course of the next three years, primarily thanks to the following projects: the reopening of the Evropa Hotel on Wenceslas Square under the W Hotels brand, the reconstruction of the Sugar Palace in Senovážné Square to Andaz Hotel and the newly built Hard Rock Hotel in Letná.
Considering the size of the local market, one thousand rooms is not a major increase, so the existing hotels will not face strong competition that could reduce their performance. This is a unique situation compared with other cities in Europe where many more hotels are being built – and one more reason for investors' interest in Prague.
New owners plan to remodel
Most investors bought or will buy hotels seeking to considerably increase their investment value. Their strategies usually envision major investments in renovations, repositioning, rebranding or bringing in a new operator not present on the local market up to now.
We see this trend with key hotels sold in 2019 (e.g., InterContinental Prague, which is in for a major refurbishment and rebranding to Fairmont) as well as with those slated for sale this year (e.g., Carlo IV, which will also undergo refurbishment and rebranding to NH Collection).
2020: transaction volume set to continue growing
The volume of transactions this year could be as high as double the value for last year, or €1 billion. At this point, nine hotels are already being offered or considered for offer on the market.
David Nath, Partner and Head of Central & Eastern European Hospitality Team at Cushman & Wakefield, said: "Examples include Smetana Hotel (Pachtuv Palace) and Carlo IV where the buyer, Covivio has already announced the transaction but it will only be closed in April. Certain larger and more expensive hotels should be for sale as well. Therefore, we expect Prague to remain among the Top 10 markets for hospitality investments in Europe."