COVID-19 has fundamentally challenged and modified the way the global workforce interacts, socializes, and collaborates. Flexible working practices, including working from home, have been heavily adopted as the recent pandemic has forced a trial run of remote working for industries, businesses, and individuals across the entire world. As a result, sentiments towards office space, its value, role, and contribution to the operation of daily work tasks are now being reconsidered both by employees and employers. While the pandemic has boosted the shift towards integrating flexible workspaces into corporate real estate portfolios, the fear that the office will lose its relevance is not realistic. Rather than becoming obsolete, it will become an increasingly valuable asset in facilitating collaboration and driving business growth, writes Gavin Bonner, Vice President of Romanian office developer Genesis Property in an opinion piece for Property Forum.
Gavin Bonner will discuss workplace strategies post-COVID-19 at Property Forum's upcoming free online event, "Offices after COVID: Back to normal?" on 13 April.
Flexible working and the workplace
Many tasks can be accomplished remotely without a significant negative impact on productivity or quality. While virtual conferencing is an alternative to in-person interactions, over time, face-to-face meetings are required to foster collaboration and build strong teams able to generate creative ideas or solve difficult challenges. Most employees, especially those with long commutes, embraced having the flexibility and autonomy of choosing where and when to work.
In fact, from a leadership and people standpoint, many questions have been raised about a fall in morale for employees and side issues of loneliness that arise from long periods of working from home. Moreover, it is easier for employees to collaborate on projects when they have access to better facilities, robust IT infrastructure, responsive admin support, and a highly productive working environment that boosts concentration and minimizes distractions. Therefore, prolonged lack of access to these elements may result in inefficiencies and even frustration. Many people that have been working from home realized that in an environment that is not optimized for ergonomics and productivity, such as a busy café, or a bedroom turned into a day office, productivity can drop significantly.
New real estate needs
While many companies still want the collaborative atmosphere that the physical office provides, they also desire the advantages that flexible practices offer to support remote working for their employees and clients. As a direct consequence, the purpose of an office as a physical space where people can meet, collaborate, share ideas, and nurture innovation is still vital for many businesses. As companies reassess their real estate needs, the function and role of the office space is evolving; shifting away from a productivity-based model, the office role is changing so it can focus on people – its value comes as a hub to facilitate meetings and gatherings. This shift isn't industry-specific. From 'traditional industries such as finance or law, to more creative industries like communications, advertising, or media, all are rethinking how the office can positively impact their business going forward. With this changing function of the office space, traditional leases with long rental periods are being challenged and companies are turning to lease agreements that provide more flexibility as a solution to supplement their traditional real estate presence.
What to expect in 2021?
To meet the changing demand for office space requirements, a hybrid model is likely to emerge with businesses mixing flexible working practices and flexible workspace solutions to enhance their pre-existing company work culture to balance the efficiencies gained by remote work.
By combining traditional and flexible real estate in a company's people strategy, employees can benefit from the opportunity and freedom of spending a mix of time in the office and at home – thereby increasing the agility, mobility, and flexibility of the workforce. What is more, companies may change the way they take up space. Many adopt this flex-and-core strategy to minimize risk when expanding their local and global footprint as we move into a "new normal". The advantage of this being that flexible workspaces can provide lease terms that can be tailored and negotiated according to headcount and actual space required without having to lock into a long-term contract.
Industry based shifts
We can already see examples of clients dividing up their teams into small groups and assigning them across different flexible workspaces to ensure employee safety and business continuity. Businesses evolved from traditional office models and took up or incorporated more flexible solutions; these industries, such as tech, financial services & banking, consulting, real estate, education, legal and other, are all leaning on the flexible model to help future-proof their business. These sectors primarily deal with know-how-based work and for their daily operations, a vast majority of their work can be done remotely as long as robust infrastructure, connectivity and administrative support are available to link collaborators together.
The rise of virtual offices
Finally, in light of the changing sentiments and the evolving role of the office space in our lives, we have seen a major increase in the demand for virtual offices after the summer of 2020. This growth has been driven mainly by smaller companies that have given up their office space and decided to work-from-home long term, and from new companies that have opened during the pandemic and are operating remotely. Virtual offices provide businesses experiencing high levels of uncertainty with a flexible, cost-efficient method to establish their professional presence with a business address or "shop front".
With 2021 progressing rapidly, and the impact of coronavirus and uncertainties seemingly set to continue, businesses will be seeking to reinforce their company, workforce, and portfolios with more flexible solutions, thus allowing them to adapt to external changes rapidly. Despite all the uncertainties and open questions, it is absolutely certain that the basic social need to collaborate and interact in person will persist, regardless of what the future brings for the evolution and changing demand of the office space market.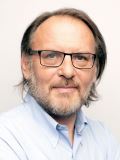 Gavin Bonner
Vice President
Genesis Property
Gavin Bonner joined the Genesis Property team in 2019 as Vice President, after previously working as Project & Commercial Manager at C-Quest, in the United Arab Emirates. Bonner is highly experienced in all facets of the construction process and in developing and implementing sustainable approaches to operational strategy, policies and standards, with emphasis on the highest standards of quality, health and safety. He is responsible for the development strategies of Genesis Property real estate projects and an ambassador for the IMMUNE Building Standard. Gavin has a bachelor's degree in Science in Quantity Surveying, from Nottingham Trent University, UK.
More »