Marius Persenea, Chief Operating Officer of Romanian real estate developer IULIUS talked to Property Forum about financing, sustainable development and future plans for different market segments.
Marius Persenea will be a speaker at our upcoming annual event in Vienna, CEE Property Forum 2021. He will join a panel on financing strategies.
Have you observed any significant changes in financing conditions since the start of the pandemic?
Though the pandemic has taken the world by storm, it had more of a freezing effect rather than an environment changing one. Business relations in general and financing, in particular, came to a standstill. There was a surge in the frequency of information requests, but the general financing conditions did not change as there is no clear alternative to the pre-Covid business model. On the other hand, significant changes are expected in the near future, mainly generated by the environmental agenda. Together with the capital market and e-finance, ESG will definitely redefine the current debt market.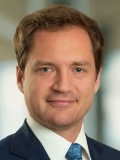 Marius Persenea
Chief Operating Officer
IULIUS Company
Marius Persenea has 20 years of experience in national and international financing and has been part of the Iulius team since 2017. Iulius company is the largest developer and operator of mixed-use urban regeneration projects in Romania, with an operational portfolio comprising more than 300,000 sqm of retail premises and 152,000 sqm of Class A office spaces. Marius is currently the Chief Operating Officer for the development arm of Iulius, with a focus on securing group funding. Over the years, Marius Persenea was involved in cross-border corporate real estate transactions exceeding €1.7 billion in 7 countries across the EU, the US, and Japan, with institutional or private investors. He also held various positions in transaction management, risk management, and debt capital markets departments with regional and global financial institutions.
More »
In April, Iulius obtained a syndicated green loan from IFC for Palas Campus, the first loan of this kind in Romania. Do you see further growth potential for green financing on Romania's real estate market?
It was indeed a premiere, but I see it as more of a milestone rather than an exception. From now on, this type of financing product will become the norm considering the tremendous regulatory and political pressure on all industries to comply with green regulations. The positive outlook for green financing in Romania can also be seen from another angle: the Romanian real estate market is more mature. This means that there is a widespread professional approach, therefore environmental issues are at the very core of the business rationale for a significant number of players.
What is your approach to sustainable development in general, considering the EU's ambitious targets on reducing emissions?
We've started paying special attention to sustainability more than a decade ago when we made a strategic decision to focus on environmentally friendly mixed-use projects geared towards economic growth and social development, as well as towards improving the quality of life.
All of our developments are designed and built in line with international standards for energy efficiency and sustainability and were awarded green certificates. The criteria complied with as early as the design drawing phase includes benefits for the community, access to leisure facilities, location, support for mobility (low reliance on personal vehicles), energy efficiency, the materials used, the type of lighting, enhanced levels of natural lighting, air-related specifications, reusing rainwater, etc., to name only a few. All these are analyzed and implemented to make the projects not only beautiful and functional but also environmentally friendly and implicitly people-friendly. For instance, the Palas Iași project, which opened in 2012, is the only project in Central and Eastern Europe to be awarded the LEED® Neighborhood Development certification.
Urban gardens we created add up to more than 13 hectares and infuse a generous dose of 'green' to their respective projects and cities, helping to balance out the carbon footprint. In terms of mobility, our endeavours are focused on 'walkable cities', which translates into our implementation of pedestrian connections and policies that encourage alternative means of transportation, as well as infrastructure developments or integration of dedicated changing rooms and showers at the ground floor of office buildings for those who ride their bikes to work.
We have a special focus on selective waste collection and recycling and one of our goals in this respect is composting. All this is designed to minimize our environmental footprint as much as possible because we want to have a real estate portfolio that is as efficient as possible in terms of GHG emissions.
Our mission is crystal clear. We must change and we must pay our full attention to sustainability. We accepted our mission a long time ago and we are ready to apply all the necessary measures to be compliant.
IULIUS has been focusing on mixed-use projects for several years now. Has the pandemic and the different performance of individual asset classes made you rethink your development strategy in any way?
The pandemic certified that our business model focused on mixed-use projects is efficient, correct and future-forward. Consequently, it is not about being determined to change the business model, but to continue, more determined than ever, the journey we started over 10 years ago.
IULIUS Company is the only developer of urban regeneration mixed-use projects in Romania, with complementary and interconnected uses, with parks and outdoor facilities, that provide the public with access to multiple shopping, relaxation, entertainment and work experiences. This is what we have been doing for the past ten years and we believe that by virtue of the components that support each other in an integrated manner, such projects manage to achieve a certain balance in terms of operation and attractiveness, even during difficult times. They proved their flexibility and their capacity to adapt to the new reality during the pandemic, managing to maintain their performance via their market leader status and even support the business environment and event organizers who were more severely impacted. All this is due to their main advantage, namely being projects that become part of the everyday life of their respective cities and residents, because they offer added value for the quality of life via a substantial and evident economic and social contribution. Basically, such projects are strongly connected to the life of communities, generating jobs and opportunities for the retention of young people, as well as platforms for social interaction and entertainment.
IULIUS will continue to develop urban regeneration projects and help reshape Romanian cities via valuable concepts that bring together local communities, the business environment and creative resources.
Retail parks were declared one of the "winners" of the pandemic period. What is the development status of your projects under the Family Market brand? Are you looking to bring the concept to other parts of the country?
Family Market is a retail concept we launched last year, during the pandemic. It addresses the actual needs of growing communities for convenient access to everyday services. The reality is that cities grow beyond territorial bounds and people seek quick and convenient solutions in order to save time.
We are currently building two such projects at the same time, both in Iași County. The projects are in different construction phases and are scheduled to be completed in the first quarter of 2022.
These projects feature smaller formats (approximately 6,000 square meters of leasable premises each) than those in our current operating portfolio, but they are customized for their target audience. Both projects are anchored by a supermarket and a mix of services designed as suggested by the respective communities. They also operate as a platform that supports local entrepreneurs and producers, who will have the majority ratio in the tenant mix. The projects are also designed to integrate green spaces and relaxation facilities, as well as investments for roadway and pedestrian connections.
What is the value of the Group's projects that are currently under development across Romania? Are you planning to introduce new projects in the next 12 months?
In addition to the two Family Market projects, in Iași we are also developing Palas Campus, a satellite urban regeneration project of the Palas Iași complex, the first mixed-use project in Romania and that opened in 2012, as well as a fourth office building in Iulius Town Timișoara (UBC 0, 30,000 sqm leasable area). The investment effort for the projects we are currently developing adds up to more than €200 million.
Palas Campus is an investment launched in July 2020, at the height of the pandemic, set to deliver the largest office building in Romania (54,000 sqm office spaces and 6,000 sqm retail spaces). The project is complete in terms of structural works and is now in the façade installation phase, and it will be delivered on the market next year. Our estimates show that more than 5,000 people will work here. In fact, the investment addresses the operations development needs of the companies operating in the business district in Palas Iași. The premium office component will be complete with retail, services and food & beverages, park and ample public utility investments (the project includes creating a new arterial road, widening and upgrading five perimetral streets, 650 meters of bike lanes, underground parking lot with 625 parking spaces, public transit station, etc.).
We carry on our investment plans as we wish to continue our involvement in the development of the cities where we operate. As has been the case throughout the group's 20-plus years of activity, IULIUS is not a speculative developer and it bases its projects on effective market demands and on the socioeconomic context.