Markus Arnold, CEO of Arnold Investments talked to Property Forum about the current state of the European property investment market and the important role advisors play in it. He also shared details about the company's expansion strategy for the coming period.
Markus Arnold will be a speaker at our upcoming annual event in Vienna, CEE Property Forum 2021. He will join a panel on investment and asset management strategies.
How have the past 18 months been for Arnold Investments? Have you observed any significant changes in what kind of services your clients are looking for?
What we experienced is that investors have become more security conscious and, due to a lack of alternatives on the financial markets, are intensifying their focus on long-term real estate investments and that`s what we are specialized in. Service quality is the foundation of our success. Thus, detailed market knowledge together with a broad European cross border approach ensuring a growth path even in hard economic times and strengthens our position as Europe's biggest investment broker house. We proceeded almost business as usual. After the first restrictions, we adapted quickly and went on quite successfully. We did not really significantly change our way of doing business.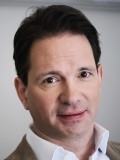 Markus Arnold
CEO & Owner
Arnold Investments
Markus Arnold is CEO and owner of Arnold Investments which is operating in Austria as Arnold Immobilien. The company is a multinational brokerage house specializing in real estate investments in Europe. Markus already had considerable experience with a long proven track record in the real estate industry when he initially started in Vienna his own business with a focus on residential buildings in 2009. He then expanded into CEE, opening offices in Prague, Bratislava and Budapest. After that expansion phase, he turned North, to the biggest real estate market in Europe and opened the German office in Berlin. In 2017, the commercial department was set up to support investors in the allocation of real estates in all Arnold Investments target markets. Almost two years ago the Arnold Group started moving into Southern Europe with offices in Madrid and Milan. Arnold Investments is now one of the leading real estate broker companies across Europe with further locations for new offices already in the pipeline.
More »
How have your operations in CEE performed in comparison to your overall business?
The most important thing is that we are profitable and, although the markets are very different, we succeeded in expanding our market position. We have offices in Prague, Bratislava and Budapest and, of course, the offices in Austria and Berlin are supporting the CCE performance too. Of course, in comparison to the other markets, the transaction volumes are smaller but I am sure that we will see a rebound of the markets after the local COVID-19-situations are fully cleared. A recent example of that is that we accompanied an Austrian investor in the sale of a retail park situated in a German tertiary city to a Czech investor. This shows our strength and the above-mentioned ability to work cross-border.
What are your expectations for the rest of 2021? Do you expect a strong rebound in market activity?
I am optimistic. In the last months, we saw a strong real estate branch amid a worldwide crisis and I do not think this trend is going to end. Overall, comparing to other industries, I am not expecting a similar situation. The reason is simple: a lot of deals were already closed during the pandemic and others might have been anticipated. Besides that, I see that commercial real estate investments are becoming more and more popular for private investors to complement their portfolios. That is something we put a strong focus on for the rest of 2021.
Among your markets, which one possesses the strongest growth potential at the moment?
Right now, we are looking to the Southwest of Europe. After Madrid and Milan last year and Lisbon this year, we are about to settle our market position in this region. That does not mean that we see growth potential just there. We are evaluating other regions too and there is more to come in the next months.
The real estate advisory market in the region has seen a lot of movement in recent years. What's your strategy for growth in such a competitive market environment?
We are passionate real estate brokers and our main strategy and understanding of the business will not change. Since we act purely as a broker, do not buy properties ourselves and, therefore, do not pursue any self-interest in a favourable purchase price, our efforts lie purely in achieving the highest possible sales proceeds for our clients – this differentiates us and it is appreciated.
Moreover, we will further develop our claim of being Europe's number one investment broker -internationally connected but regionally established and entirely independent and owner-managed. This is a strong argument for our network of more than 20,000 investors.
COVID-19 is rewriting the rules in many segments of the industry. How do you expect the pandemic to affect the advisory business in the long run?
I see two main factors: trust and competence. We are working in a people's business and in times of crisis, personal relationships are becoming even more important. For that, an advisor, in our case an investment broker, needs the client`s trust in his integrity and a track record that confirms the brokers ability to deal with all concerns, requests or wishes a client might have.
In recent months, Arnold Investments has opened several new offices across Europe. What's the next step in your international expansion?
You could say that we are exporting the sophisticated market approach, which we developed in Vienna, to many European markets. Right now: Berlin, Madrid, Milan, Lisbon, Prague, Bratislava and Budapest. But that is far away from being the end of the road. I am expecting to open 2-3 offices in the next 6-12 months.