The coronavirus outbreak continues to affect people and economies deeply. In the latest online panel organized by Property Forum, three real estate professionals discussed the impacts of the coronavirus crisis on the Bulgarian property market.
The office market in Bulgaria was very active before the outbreak of the coronavirus crisis, especially due to the presence of big IT companies on the tenant side, so the sector is still stable. However, there are no new investment deals at the moment due to the uncertainty of the situation, the focus lies on the ongoing developments, stated Tanya Kosseva-Boshova MRICS, Managing Partner at Park Lane Developments. As we can see now the reopening processes of Western European companies and manufactures, many employers will start the return to offices.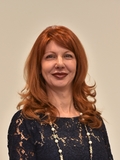 Tanya Kosseva-Boshova
Managing Partner
Park Lane Developments
She has nearly 20 years of experience on the Bulgarian commercial property market. She acted as partner and managing director of the largest property companies in the country – Colliers International, Landmark Property Bulgaria, European Trade Center – and led the development, leasing and management of significant commercial projects like European Trade Center, Burgas Plaza Mall, Retail Park Plovdiv, etc. In 2007, she successfully initiated and accomplished an amendment in the Bulgarian legislation, abolishing restriction on the term of leases in Bulgaria. She is currently Chair Person and Member of the Board of Directors at the Association of Commercial Building Owners in Bulgaria and at the Ladies Forum. She is a graduate of the American University in Bulgaria.
More »
Currently, about 90 percent of office workers in Bulgaria are working from home, therefore property managers have to deal with empty buildings and new challenges. With the process of people starting to move back to the office buildings, new sanitary standards and hygienic measures need to be implemented, said Liliya Krasteva, Country Head Bulgaria, Head of Property Management Bulgaria at Ceres Management Services.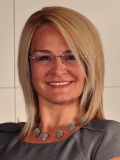 Liliya Krasteva
Country Head Bulgaria, Head of Property Management Bulgaria
Ceres Management Services
Country Head Bulgaria at Ceres Management Services Since 2017. Responsible for property and project management services of Park Center Sofia, Sofia Airport Center (SAC) and MHQ. Liliya has 19 years of experience working for big international companies in the real estate sector. She has been part of the management of Strabag Development, Raiffeisen evolution Ltd, S Immo AG (Serdika Offices) and her own companies Facility Management & Services Ltd and Project Development Management Ltd.
More »
Even though many businesses are deeply affected by the crisis and cannot pay their rents and credits, especially in tourism and leisure industry, the Bulgarian government neglected to introduce any serious support measures yet, she added.
Michaela Lashova MRICS, CEO of Cushman & Wakefield Forton also forecasted a new trend of social distancing along with revised sanitary standards in the office buildings. With employers starting to bring back their people into the office buildings, we can expect a combination of office work and remote work in the future.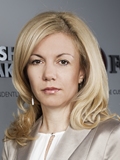 Michaela Lashova
CEO
Cushman & Wakefield Forton
Michaela Lashova joined Forton as Head of Investment Consultancy & Valuation department after a five-year career at UniCredit Leasing, part of the largest financial institution in Bulgaria UniCredit, where she headed the department of large corporate clients and real estate. While at Forton, Mrs. Lashova helped to attract and retain as clients key international investors and developers. At her initiative, Forton opened up to the banking sector. Presently, a number of banks turn to Forton for pro-active management of their real estate portfolios. She has 18 years of total experience and 6 years of experience at Forton.
More »
Banks are focusing on the financing of ongoing projects and are not starting new ones. A few deals, even some of them in the final stage of the pipeline, have been renegotiated with price adjustments or postponed, she explained.
The crisis also provides new opportunities. We can see some new players – mostly local investors – entering to the Bulgarian the market, she added.