Markets like Poland have recorded rental growth of 20% and the upward trend is visible almost everywhere across P3 Logistic Parks' European portfolio. During MIPIM, Property Forum sat down with David Marquina, Chief Development Officer of European Development at P3, to talk about the drivers of European logistics markets and to find out what's next for the developer.
How was the year 2022 for P3 Logistic Parks?
The year 2022 was challenging for us for many reasons. The war raised construction costs, interest rates and caused a shortage of materials and labour in some markets. But in terms of development, 2022 was a record year for our company. We have developed 594,000 sqm of new warehouses. Will we continue like this? That's a big question. Currently, we are building 14 new projects, which is 14 new buildings, with a total of more than 347,000 sqm which is a bit below our average but given all the disruptions we just discussed, I think it still looks good.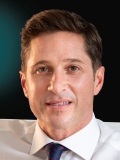 David Marquina
Chief Development Officer of European Development
P3 Logistic Parks
David Marquina became P3's CDO in July 2019. He joined P3 in 2016 when TPG merged its portfolio of Almindus logistics properties in Spain with the P3 Group logistics platform. Until then, he served as Managing Director of Almindus from 2014. Marquina has more than 20 years of experience in the real estate sector in Spain. Marquina has a degree in Law and Urbanism from the Autonomous University of Barcelona with a master's in Legal Practice and Project Management, Construction and Planning. He is a founding member of the Barcelona Urban Cluster.
More »
Are high construction costs and labour shortage staying on for this year as key challenges?
Given the situation, some developers and investors decided to wait and see or pull out of some projects, so that presents an opportunity for us to step up in markets that are still undersupplied. On the back of this trend, demand for general contractors has decreased and we've seen a correction of construction costs at around 10% in some markets. This, hopefully, will continue throughout the year, but again, it is very much dependent on how the market evolves. If the players start to feel more confident, there will be more demand. If they anticipate that the market is going to be more active, then they will take more risks and return to offer new projects and then the costs will increase again.
The labour shortage is still there across Europe, especially in the UK, although it's a less intense problem in the construction industry. It's a much bigger challenge for customers wanting to operate their warehouses because they often struggle to hire people.
Another challenge for tenants is higher energy prices. Are you seeing demand from them to have more energy-efficient buildings on the back of this?
Yes, absolutely. All the new requests for build-to-suit projects are very demanding in terms of meeting ESG specifications. Our existing and prospective tenants tell us what they need and then it's up to us to implement it. Compared to other assets like offices or hotels, this is fairly easy in logistics. We try to optimise energy consumption and add solar panels whenever possible, and then we can also implement solutions like charging stations for electric vehicles.
How are you handling significantly higher financing costs as a developer?
Being one of the few players that does not have constraints on debt financing on a project basis due to our sole shareholder, our fortunate position allows us to continue with development projects and acquisitions relatively uninterrupted. Still, the higher financing costs also impact us, as it impacts everybody and therefore also the companies we partner with. I think the consequence of higher financing costs combined with the very high construction costs should be a future land price correction. We also think that there is room for rental growth, which is the only way for investors to get their returns.
Have you been already seeing rental growth throughout your portfolio?
Yes, we have. For example, in Poland, we've seen a 20% rental growth. If you had told me that two years ago, I would have said that you were crazy. I've never seen that happening, but it is the reality in Poland and we're also seeing an upward trend in almost all markets.
In terms of geography, which markets are you expanding in at the moment?
Historically, we have been bigger in CEE because that's where the company was born. Our largest portfolio has been in the Czech Republic and most of our land was based in Poland and Romania. For the last six years, however, we have been rebalancing our exposure to CEE. We love CEE and we are still growing in CEE, but further growth in Western Europe is our key strategy now. We are very active in Germany, France, Netherlands, Spain and Italy, and we are also currently looking at the UK market.
What are the main drivers behind the growing demand for logistics in Europe? Is it still mostly e-commerce or is it more diversified?
E-commerce is definitely one of the main drivers and it is like a tailwind that we still expect to keep going in the future. I think, there is room for retailers to grow, not only in e-commerce (especially in less saturated markets like Spain, Italy or France) but for also those with physical stores that are expanding.
Nearshoring is also often mentioned as a key demand driver. Are you seeing that as well?
Yes, we see that as an emerging trend which we expect to intensify in the future.