Skanska Residential is planning to include rental housing in its multi-phase projects in the Czech Republic as an additional product to its standard offer. However, the company mainly wants to focus on building homes in Prague for long-term living. Property Forum talked to Petr Michálek, CEO of Skanska Residential.
You've been working for Skanska Residential for almost 20 years. What is different about your business now compared to what it was when you joined the company?
This year is my 20-year anniversary with Skanska, and it has been all but boring. I started at the construction part of the company, with fifteen years first in finance and strategic investment and as a divisional managing director. Then in 2018, I moved to residential development as CEO, and that has been a completely new experience. Over the last two decades, the residential construction market has undergone a great transformation mostly for the better, and I am honoured that our company is among the pioneers and market leaders in this field. The quality of execution has increased, a huge improvement in health and safety during construction, better materials are used, and standards applied, our apartments today have significantly better energy efficiency and, above all, are more sustainable. It took us years to build our own know-how starting at a time when clients did not put sustainability on top of their agenda, and now when they do, we already can offer a pretty advanced package. And that is high-quality and resilient residential districts with housing, rich public space and sophisticated blue and green infrastructure. All those parts focus on people and efficiency in energy, water, CO2 emissions, and altogether it can be viewed as our unique approach to housing culture in the Czech Republic.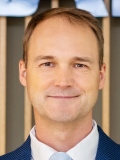 Petr Michálek
CEO
Skanska Residential
Petr Michálek became General Manager of Skanska Residential on 1 January 2018. Until then, he had been with Skanska a.s. for more than fifteen years in various positions in the construction division. As a graduated civil engineer, he has worked first in financing and strategic investments, and later as a divisional managing director and member of the management team. He was a member of the supervisory boards of Skanska Finland and Skanska Poland. He is now a member of the management team of Skanska Residential Development Europe, which is responsible for residential development in the Central European region.
More »
Earlier this year you mentioned in the media that Skanska Residential will also focus on rental housing. Are you proceeding with these plans?
Rental housing is one of the ways how we plan to expand our business, yet we don't see it becoming our core business. Our plan is to include rental housing in our multi-phase projects as an additional product to our standard offer, and we are currently preparing the first project to offer to institutional partners.
Interest rates have increased drastically during the last 12 months. How has that influenced demand for apartments for sale? As owning a home is becoming less affordable, do you expect a significant increase in demand for rental housing?
After 2021, which was a record year in terms of sales, this year we may see another record of dropped sales, which is due to the overall economic situation. However, just as you say, high mortgage rates do have a major impact on dropping sales. People are still keen on purchasing a new apartment in Prague, most clients who do not possess sufficient cash reserve cannot afford a mortgage and are waiting for the interest rates to decrease. This has reversed the structure of buyers. While in the past most clients financed new housing with a mortgage, the majority of purchases are funded from savings today.
Due to many market aspects, people's interest in rental housing may increase. However, I do not expect the ratio between ownership and rental housing to change fundamentally in the Czech Republic this decade. Rental housing will be closer to a premium product that will offer almost hotel comfort with its own reception and other services, so such housing will not be as affordable as a typical rental flat on the current market.
You mentioned in one of your interviews this year that you don't want to sell multiple apartments to a single client. What's the rationale behind this decision? Does this mean that you also want to keep in your portfolio all the apartments you build for rent?
The last two years saw enormous demand for new housing, yet many projects had multiple buyers who would buy even more than ten flats in one building, with the intention to rent, often for short-term rentals and Airbnb. Our intention though is to build homes for long-term living, for people to be able to establish relationships with their neighbours, build communities, friendships. So we said that we would limit the sales to one per family, and started with Modřanský cukrovar, hoping this is for the benefit of the future inhabitants.
Just as the Covid crisis ended, came the war in Ukraine, skyrocketing inflation and the energy crisis... Many companies had to rethink their goals and plans. How is it for you? Have you had to step back from something or plan something completely different?
What we needed to do most was reevaluate the construction costs and re-analyze each one of our projects from the risks and opportunities perspective. So, before construction begins, we proceed very cautiously to bring the product to market knowing that we have the potential risk covered. We are still running according to the plan and the preparation of all our projects continues according to the established schedules. This year we want to start all our planned projects.
How is Skanska Residential coping with the shocking growth of the price of energy and construction materials and the lack of skilled labour today?
The current uncertainties are significantly reflected in the price chain, the market behaviour is uncompromising when it comes to reacting to the overall instability exacerbated by the war in Ukraine. Building materials, energy and fuel are our key inputs, and they have all multiplied in cost. Our sister company Skanska Central Europe, our general contractor, has long-term and well-running relations with suppliers and subcontractors of construction works, who make their best to deliver, and that helps us in fulfilling our targets.
Skanska has long branded itself as a "green developer". As all real estate developers are putting more focus on ESG, how do you want to differentiate yourself from your competitors?
We have taken a long journey to build Skanska as a value-based company that has chosen to lead the market in a sustainable approach. That requires experience, expertise and rationale but also a lot of courage. And funds. In the residential market in Prague, we have already introduced a number of technologies that had not been tested in our segment before, and now they are a regular component of all our planned projects. To make myself clear, we don't just copy and paste, the same solution is often applied differently in different projects, innovations can be big but also small. As a responsible developer, we also look beyond the interiors to the surrounding areas where people can spend their free time and show respect for the already existing neighbourhood. This gives us some complexity, which I think is still quite rare at our latitudes. On top of that, we've set ourselves a lofty goal – being carbon neutral by 2045. To achieve that, we need to make plans, speak to experts, apply new technologies, and also share the results and inspire, because our goal is not only to reduce our carbon footprint, but also the footprint of the people living in our buildings and the entire supply chain.
Your Swedish colleagues are working with the BoKlok business model, i.e. smart housing. Could you give us a little insight into it, please?
BoKlok is a business model developed by Skanska and IKEA, and it means smart living in Swedish. It is based on prefabrication, unification, and repeatability. This is a segment of affordable housing that we are now intensely discussing in the Czech Republic as well, yet our LIVO has its specifics. BoKlok in Sweden, compared to conventional construction, is usually cheaper by tens of percent. But, of course, it comes at the price of a lower standard, which customers are well informed of. The BoKlok Sweden has received first prize for "Sweden's most satisfied customers" in a yearly survey of the industry of housing developers four times in six years, and that speaks for itself.
Skanska Residential is celebrating its 25th anniversary this year which came with a rebranding. Why did you decide to do so?
We followed up on the opportunity of global rebranding and at the same time the jubilee of 25 years of work in the field of residential development in the Czech market. The new name Skanska Residential underlines the change we have undergone as a residential developer during our development in the Czech market. We consider the new trademark to be a signal of a successful transformation into a modern development company that is sustainable, pioneering and setting the trend for home cultures in Prague and its surroundings.
In 25 years, Skanska has built 9,000 flats and 175 family houses in the Czech Republic. What numbers would you like to see in 10 years?
Some may say numbers are not important, yet we have the ambition to grow. More than sales numbers, the satisfaction of our clients is principal to us, as they enter a new phase of their lives with us by purchasing their new own home. More than sales numbers, sustainability is also so important to us, which supports the quality of life for our clients. By 2030, a major milestone awaits us on our path to carbon neutrality - we aim to reduce our own carbon footprint by 70% compared to 2015. At the moment, we are relatively far in this regard and have already managed to achieve a 49% reduction. So, I am looking forward to what the future brings and what we can improve for our clients, what sustainability results we will be able to achieve, and what technologies we equip our homes with to make them more sustainable, more energy-efficient and even more enjoyable to live in.