Ivan Lokere, CEO of Alinso Group, talked to Property Forum about the company's expansion plans on the Romanian industrial market, the increase in occupancy rates for its local portfolio and the ongoing investments in infrastructure that will open new demand drivers for the market in the years to come.
This interview was first published in Property Forum's annual listing of "The 50 most influential people on Romania's real estate market".
What is Alinso Group's position in the real estate industry?
Alinso Group has established itself as a solid, strong market leader in the real estate industry. With a diverse portfolio of real estate assets across multiple markets and property types, the company is able to face market fluctuations and downturns while delivering a stable revenue stream for its investors. Alinso Group places a strong emphasis on innovation, customer service, and sustainability, which has helped to build a strong brand reputation with a loyal customer base that values the company's commitment to excellence.
The company is also committed to talent development and retention, attracting and retaining top talent in the industry, and investing in employee training and development. As a result of its strong leadership, customer focus, and commitment to sustainability and innovation, Alinso Group is well-positioned to thrive in the ever-evolving real estate industry.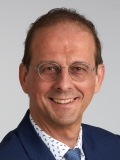 Ivan Lokere
CEO
Alinso Group
Ivan Lokere is the CEO of Alinso Group. He focuses on corporate strategy, business development and inspiring and attracting the best staff members and business partners. He has Master's degrees in engineering, management and finance and over 25 years of experience in various industries. Ivan's expertise in real estate and infrastructure development, manufacturing, and private equity form his foundation to lead and develop companies towards sustainably profitable successes, contributing to the wellbeing of communities.
More »
How was 2022 for Alinso Group in Romania and what is the outlook for 2023?
In 2022, Alinso Group had a successful year in Romania, highlighted by the acquisition of 2 new business parks. The outlook for 2023 is positive, as the Group looks further to expand its presence across the country and capitalize on the growth opportunities the Romanian economy offers.
Have you continued the development of your projects in Bucharest and Ploiești?
Alinso Group has continued to develop its projects in these areas, recognizing the potential for growth and the opportunities they offer.
How did your local projects perform in terms of occupancy rates and attraction of new tenants?
The local projects we worked on performed very well in terms of occupancy rates and attracting new tenants. The industrial and logistics sector in Romania has seen strong demand in recent years, driven by the growth of e-commerce, the expansion of domestic consumption, and the country's strategic location at the crossroads of several major transportation routes. This has led to increasing competition for prime logistics space, and many industrial developers have been reporting high occupancy rates and strong demand for their properties.
What kind of companies are driving demand for industrial and logistics spaces in your local portfolio?
In Alinso Group's local portfolio, demand for industrial and logistics spaces is being driven by a range of companies from various industries. This includes e-commerce companies, which require large warehouses and distribution centres to store and distribute their products efficiently. Additionally, logistics and transportation companies are in need of modern, well-located facilities to serve their clients. The automotive industry also has a strong presence, with manufacturers and suppliers requiring industrial spaces to produce and store parts and components. Other industries driving demand for industrial and logistics spaces include consumer goods, retail, food and beverage.
Are Romania's infrastructure investments set to support new industrial developments in the country?
Yes, Romania's infrastructure investments are set to support new industrial developments in the country. The Romanian government has been investing in infrastructure projects that improve the country's transportation network and support economic growth, including the development of new industrial and logistics parks. For example, the construction of highways, such as the A3 highway, has opened up new transportation corridors and improved connectivity between major cities, making it easier and more cost-effective to transport goods. Additionally, the government has been investing in new rail and port infrastructure, further improving the country's transportation network.
These investments have helped to attract new industrial and logistics developments to the country. Alinso Group, for example, has developed several industrial and logistics parks in Romania that are well-positioned to take advantage of these infrastructure investments and support the growth of new industrial developments in the country.
Is Alinso Group exploring the purchase of new industrial and logistics projects in Romania?
Yes, Alinso Group is actively exploring the purchase of new industrial and logistics projects in Romania. As a market leader in the real estate industry, the company is always looking for new investment opportunities that align with its strategic goals and provide attractive returns for its investors. With a strong presence in Romania and a deep understanding of the local market, Alinso Group is well-positioned to identify promising opportunities and execute successful projects.
How are you implementing ESG principles in your existing industrial assets?
Alinso Group places a strong emphasis on ESG responsibility in its real estate operations. The company integrates sustainability and environmental considerations into its operations and projects, with the goal to minimize the environmental impact of its activities. Alinso Group has implemented green building practices and initiatives in several of its projects, resulting in green building certifications recognized by industry bodies.
Additionally, the company is committed to social responsibility, with a focus on community engagement, employee well-being, and supporting local initiatives. Alinso Group also places a strong emphasis on governance, ensuring that its operations adhere to ethical standards and regulatory requirements.
What is your outlook on rents for industrial spaces throughout 2023?
The logistics real estate sector in Romania is set to experience continued growth in the coming years, with over 550,000 sqm of new logistics space expected to be delivered by the end of 2023. This will bring the country's modern logistics stock to over 7.0 million sqm, with the new supply surpassing the half-million leasable sqm threshold. This trend of growth has been observed over the past six years, and the addition of new supply is expected to further support the increasing demand for logistics space, particularly as e-commerce continues to expand.
How competitive is Romania's industrial and logistics market compared to other CEE-based countries?
The industrial and logistics market in Romania is generally considered to be competitive compared to other Central and Eastern European (CEE) countries. However, competition in the industrial and logistics market is intensifying across the region as other CEE countries also seek to attract investment in this sector. Countries like Poland, the Czech Republic, Hungary, and Slovakia are all strong competitors for logistics and industrial investment, and they have also been experiencing steady growth in the sector.
As long as Romania maintains its favourable business environment and strategic location, it is likely to remain competitive in the CEE logistics and industrial market.