Student housing continued its record growth last year, booking over €9bn in international transactions, excluding the US. As student numbers are growing faster than supply, the asset class remains a top-4 sector prospect for investments in 2020, as shown by a recent study carried out by global research specialist Bonard.
Student housing as an asset class will be a key topic at Property Forum's upcoming Alternative Investment Forum in Warsaw on 25 February.
In 2019, student housing was on the radar of the top global investors in real estate, resulting in 105 transactions worth over €9bn in Australia, continental Europe and the UK combined. Average transaction yield rates ranged from 3.7% to 6%, with takeovers of the Atira, Liberty Living and Urbanest portfolios among the largest deals.
The demand is driven by the constant growth in mobile and international student numbers, e.g. 4.3% p.a. in continental Europe. The demand is growing faster than in other asset classes and even during economic downturns, making it a counter-cyclical asset class.
To date, the sector has seen the involvement of over 700 companies. In continental Europe and UK alone, 142 PBSA projects and 43,655 beds were due for completion in 2019.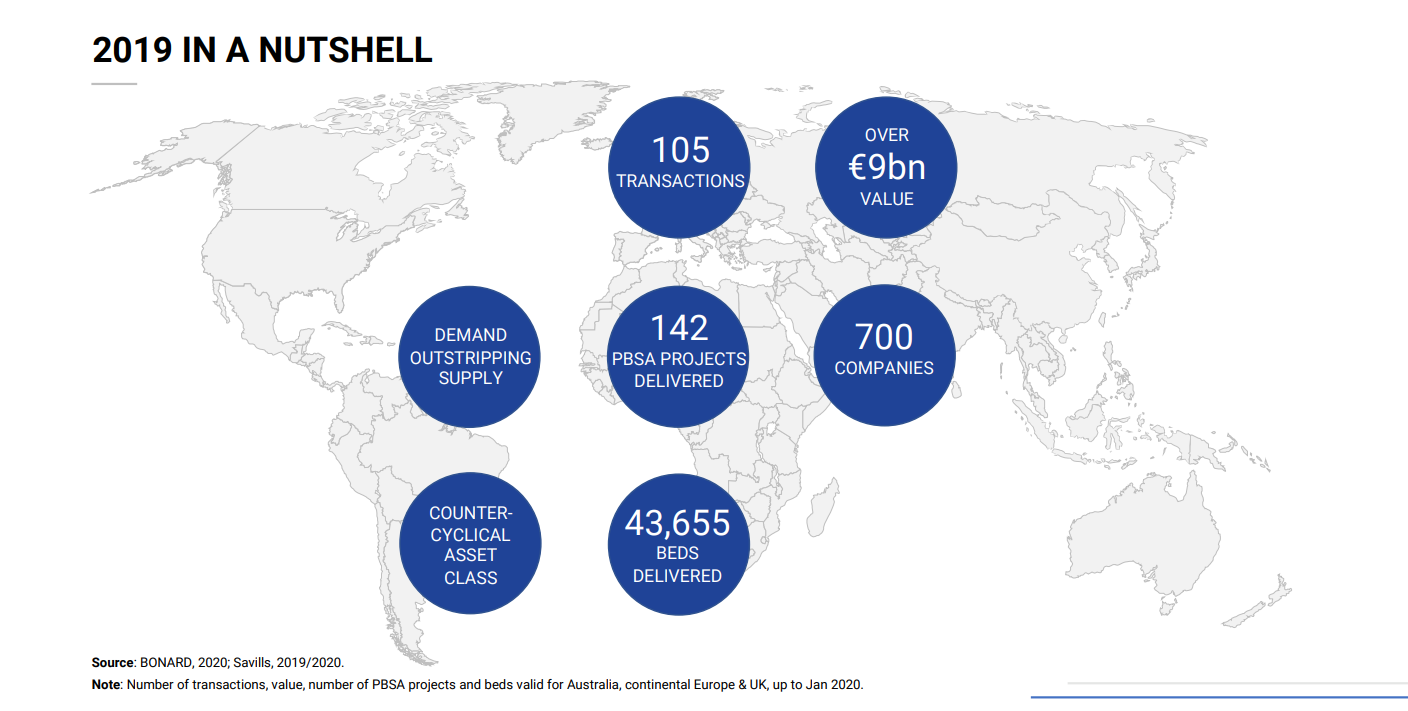 "The student housing asset class has been maturing to a stage of transparency, returns and liquidity that offer sufficient security and confidence for many private and institutional investors," says Samuel Vetrak, CEO of Bonard, the market research and advisory firm which specialises in assisting with data, strategies and assessments in the student housing sector.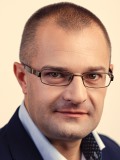 Samuel Vetrak
CEO
Bonard
Samuel Vetrak, Founder and CEO of BONARD, has over 20 years' experience advising government-led agencies, destination marketing bodies, education providers and their associations, as well as real estate investors, developers and operators in student housing and alternative residential. Since 2007, under his leadership, his staff of 50 researchers and analysts operating in four offices around the world have been providing the highest level of secondary as well as primary (in-field) research via mobile units, making BONARD an independent data powerhouse for student housing. Samuel has studied at City University Seattle. He is a frequent speaker attending dozens of real estate and property investment conferences a year where he is sharing the latest insights and trends in student housing and alternative residential.
More »
Student housing continues to rank high as a sector prospect for both investment (4th) and development (9th). A pipeline of new projects in continental Europe and the UK will bring 338 private PBSA projects (with 130,678 beds) onto the market in the next 2.5 years, while details to additional 320 announced projects (representing 91,636 beds) remain undisclosed.
In 2020, even stronger growth in volume and portfolios is expected: of Europe's current 107 student housing portfolios, 82 have fewer than 5,000 beds. With significant room for consolidation, both mid-sized and bigger portfolios are expected in 2020 transactions.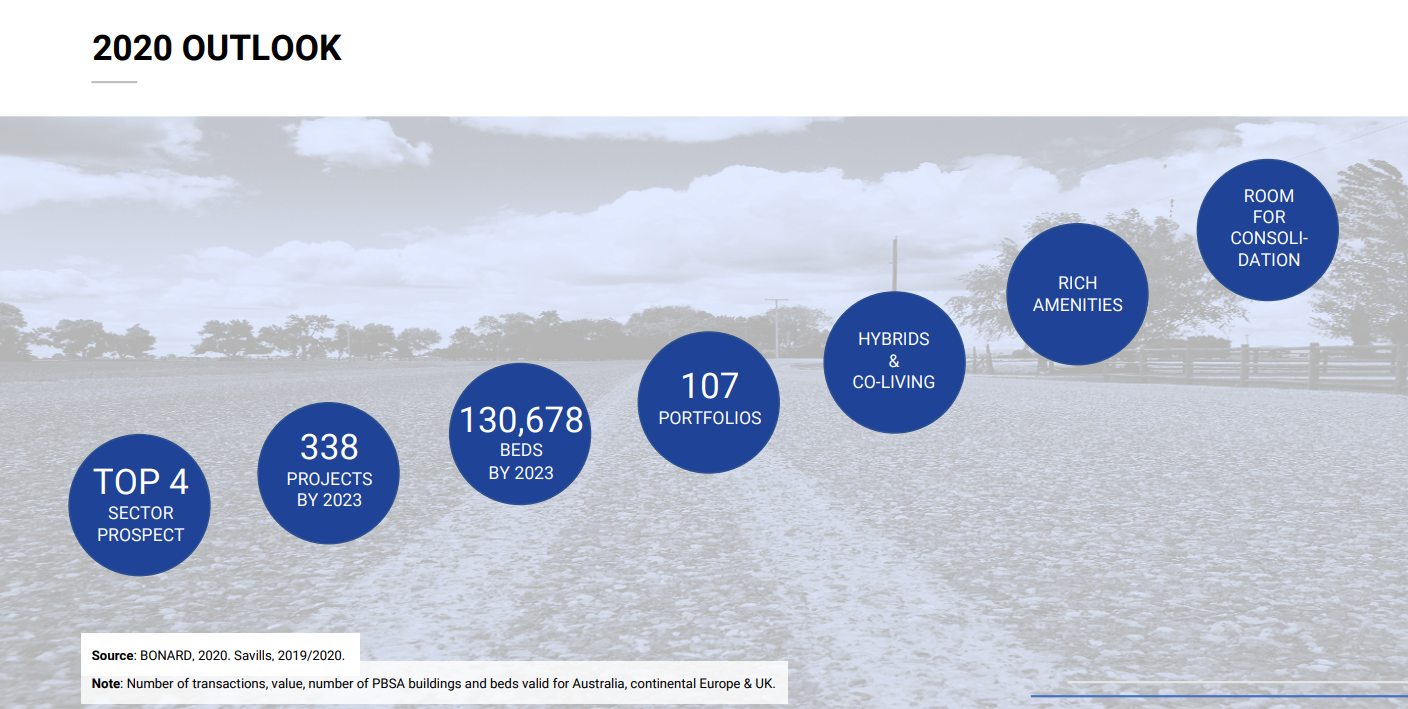 Based on Bonard's research into 5,600 PBSAs and data accumulated from thousands of student surveys, the product is increasingly determined by student preference. The data shows that students prefer rich amenities, such as communal areas and quality of service, over larger and better-equipped rooms.
While the UK continues to be the strongest market, continental Europe is booming due to its low provision rates (1 million beds are needed to match the current UK market saturation). This gives investors an opportunity to bring new product concepts, such as hybrids or co-living, to undersupplied territories at an earlier stage, providing under-one-roof accommodation for students and young professionals from scratch