Demand in European hotel markets is slowly recovering to pre-pandemic levels. David Jenkins, Vice President of Business Development at Radisson Hotel Group talked to Property Forum about the company's plans and expectations for the CEE region and also shared some details of the Group's ESG strategy.
What is your outlook for demand in your CEE-based hotel network this year? Are you seeing a return to pre-pandemic occupancy rates?
Demand is slowly recovering to pre-pandemic levels, with seaside destinations benefiting more than city hotels. This reflects the wider trend we see not only in CEE, with leisure demand picking up considerably faster than business travel. In the region, the situation in Ukraine continues to have an impact on the demand for travel.
Has the high inflation rate across Europe influenced your revenue per available room in the past year?
Revenue per Available Room (RevPAR) is indeed growing. This is generally a positive trend that is not only due to inflation but also a result of our own sales, marketing and revenue-management strategies that have a positive impact on the performance of our hotels.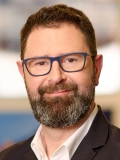 David Jenkins
Vice President Business Development Eastern Europe
Radisson Hotel Group
In the region since 1995, David Jenkins joined the Radisson Hotel Group in 2015 as Vice President of Business Development covering Eastern Europe and Balkans, Georgia and Central Asia. This followed on from a 10-year period as one of the most respected hotel consultants in the Russian market with JLL, Cushman & Wakefield, DTZ and Horwath. Prior to consulting, David spent 8 years with Interstate in Moscow working in operations for the 3 Marriott properties. David has a degree in Hospitality Management and now has almost 30 years of experience in the industry from operations, consulting and development.
More »
What are your current development plans in CEE-based markets and what is your investment vision for this region?
We at Radisson Hotel Group see high potential for growth in the CEE and Balkan markets, with focus countries being Poland, Romania, Croatia and Bulgaria. In Poland, we have a strong portfolio of 22 hotels in operation and under development. In Romania, we currently have five hotels and see potential for growth in several other cities such as Bucharest, Oradea, Craiova, Iași, Timișoara and Cluj as well as Black Sea and mountain resorts. In Bulgaria, we are looking to add to our two recently opened properties in Sofia and Plovdiv with further properties in the capital city and at new opportunities on the Black Sea. Croatia also offers a significant opportunity for growth on the back of the opening of our Radisson Collection hotel in Pula last year and the planned art'otel opening this year in Zagreb.
What are some of the major trends shaping the hotel industry in CEE?
Radisson Hotel Group is pushing forward as we are reviewing our operating model, introducing new digital technologies to enhance operations and improve guest experience. Among the most remarkable activities have been the digital revolution and speed of change which have transformed so many aspects of our business from guest apps, online bookings, in-stay experiences, to analytics and the way we market ourselves. We recently introduced Radisson+, a modern way of interacting that feels natural and comfortable for our guests. Radisson+ ensures a more flexible, efficient, and personalized travel experience. Designed to save precious time and make life easy, it helps our guests to manage their stay their way. As regards hotel investment trends in the region, we are seeing a more intense focus on resorts than in past years – especially those including residential components. In terms of city hotels, we are also seeing a focus on mixed-use development once again.
What is the split between leisure and business tourists in your CEE hotels?
Our hotels in CEE continue to see a bigger share of business travellers; however, we also experience a continuous rise in leisure travel, supported by local authorities' infrastructure improvements, hotel development in the destinations overall, and travellers keen to explore destinations in Eastern Europe as an exciting alternative to western European countries.
Which are some of the most dynamic countries seeing higher demand for your hotels in CEE?
In addition to the key focus countries, we are also seeing increased development activity in Montenegro, Serbia and Hungary – both in city hotels and resorts. With the planned opening of 2 new hotels this year in Serbia and our first Radisson-branded hotel in Budapest, we are also increasing our footprint in those countries.
What is Radisson Hotel Group's sustainability approach? What is the biggest challenge you are facing on this topic?
Radisson Hotel Group is a Responsible Business leader committed to Net Zero and focused on Think People, Planet and Community, including a focus on business ethics, supply chain sustainability, and employability programs to build better futures. Our intermediate target is to halve our carbon footprint by 2030, with Net Zero by 2050. Radisson Hotel Group is looking beyond the boundaries of our own company and convening the industry in leading initiatives such as Hotel Sustainability Basics and the Pathway to Net Positive Hospitality. Radisson Hotel Group has also signed the Vision for Nature Positive Tourism to protect biodiversity. Some challenges do remain as not all markets are moving at the same speed, and we, therefore, work very closely with our partners, owners and clients to achieve our sustainability goals.
The group aims to become net zero by 2050. What role do your hotel guests play in this plan and how are you aligning all your stakeholders to meet this goal?
We give our guests, who are increasingly requesting sustainable stays, plenty of options. Take for example our Green Housekeeping initiative: guests staying more than one night can choose to opt out of the daily housekeeping services, and we offer a soft-drink voucher or a donation to Just a Drop in return. In EMEA and India, we have established partnerships with EV charging companies to equip all our hotels with charging stations for electric cars. In 2019, Radisson Hotel Group was the world's first hotel group to make all meetings and events held across any of the Group's properties globally carbon neutral, with all carbon emissions offset at no cost to clients.
To cooperate with the asset owners on the journey to Net Zero, RHG has defined building design guidelines that allow owners to reach the level of the main building ecolabels (LEED, BREEAM and EDGE). Two main levers are increasing the energy efficiency of hotel buildings and transitioning to renewable energy.