spaceOS, a company offering a global operating system for safe, flexible and human-centric workspaces, has announced a pilot deal with Hitachi, Ltd. The agreement will see Hitachi integrate its platform into spaceOS' workspace management app, to provide its commercial real estate clients in Japan with a complete, integrated smart building ecosystem.
At present, spaceOS is the only workspace operating system to be selected by Hitachi to collaborate on offering a solution to its clients. With Hitachi's technology rolled-out across every second commercial building in Japan, the opportunities for further expansion beyond the initial pilot are substantial.
The launch of the platform has been one of Hitachi's top priorities, as the company seeks to support new working styles and improve the quality of workspace experience for its clients. The app will enable Hitachi to offer its customers features including community programming, facilities management, access control, meeting room and desk booking, vendor and services ordering and payment, and workspace analytics. The app will also provide additional tools to reduce the risk of COVID-19 infection in workspaces, such as air quality control, density management, touchless access and arrival time management. As the COVID-19 outbreak speeds the evolution of workspaces, the platform will also offer commercial real estate operators an end-to-end management system to market, sell, and run flex-space.
The deal follows a €2.5 million fundraise announced earlier this month by spaceOS.
"This is an enormously exciting time for spaceOS. Hitachi is a hugely respected, global brand and we are delighted that the company has chosen to collaborate with us. This partnership is a real testament to the quality of our product, the expertise of our team, and our unrivalled open architecture, all of which have put us firmly ahead of other players in the market to ensure we were selected for this pilot. We look forward to working closely with Hitachi and to our first launches together over the next year," Marley Fabisiewicz, Co-Founder of spaceOS comments.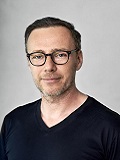 Marley Fabisiewicz
Founder
spaceOS
Marley Fabisiewicz is a serial entrepreneur and passionate digital product strategist. He is the Founder of spaceOS, a startup that provides #TenantExperience technology to the next generation of agile workspace providers. Marley founded Upnext Technologies, a software and digital product development agency that has been on the forefront of FinTech for over 10 years, designing and engineering successful tailor-made, end-to-end mobile money services in an ever-evolving industry. Marley has more than 15 years of experience in developing and implementing successful digital strategies for technology companies. He's an advisor and strategist for small startups and large global organizations. Having started out as a music magazine editor and DJ, he founded Lodown Magazine in 1995 and became the European Marketing Manager for Vans Shoes. He later developed and curated the award-winning, Unlike City Guides. These days, Marley is putting his decade's worth of entrepreneurial experience behind spaceOS as it's Chief Product Officer. More »
"Speeded by the global pandemic, workspace is changing fast. It's vital that operators and tenants adapt accordingly and embrace innovative, effective solutions. Hitachi has recognised that our unrivalled technology is powering the future of office real estate and flex-space by ensuring safe, flexible and human-centric environments. We are delighted to be partnering together to bring our operating system to their clients across Japan," Maciej Markowski, Co-Founder of spaceOS adds.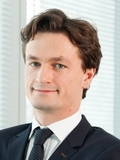 Maciej Markowski
CEO & Co-Founder
spaceOS
Maciej's background spans 6 years within the workplace field. Maciej has international experience in corporate workplace, and change issues, advising major corporations on their workplace research, strategy, and change management and leading workplace projects. He specialises in designing new research tools tailored to a specific client's needs (trading floor communication matrix, lab usage etc.). Maciej has worked and lead a number of workplace strategy and change management projects. His most recent assignments are leading a workplace strategy and change management project Swiss Re and developing Global Workplace Strategy Guidelines for Firmenich. Prior to joining C&W, Maciej worked with JLL, CBRE and Aecom where he developed innovative workplace solutions and change management programmes for McCann Worldgroup, Global Radio, Dolby, Unilever, Nokia, Cisco, JP Morgan and Citi bank. He is a prolific and recognised writer both in the UK and Poland and contributes to thought leadership articles regarding workplace trends and published research. He is a recognised speaker at conferences and was also Managing Editor of OFFICE Magazine from 2009 – 2012.
More »