Nordic investor NREP has recently made headlines by entering the Polish market with the acquisition of a 130,000 sqm logistics portfolio and over 1,000 apartments. Stefan Wallander, Chief Business Officer of NREP talked to Property Forum about their entry into the local market, rising apartment prices and sustainability commitment.
Poland is the first non-Nordic country that you are investing in. Why here?
After more than 15 years of investment activity in the Nordic countries, we are extending our organization into Nothern Europe and we are focusing on Poland for several reasons. The country could be described as our continent's tiger economy, due to its strong growth rate of twice the average of EU countries in the past decade, complemented by relatively low debt, low unemployment, and rising salaries.
Focusing on the aspects related to the real estate market, we also see the untapped potential, both in the residential and logistics sector, from which we initiate our presence in the Polish market. We want to provide modern, high-quality apartments for rent – primarily designed to meet the increasing demand for 1-2 person households, looking for modern living solutions. Looking at logistics, the Polish market is one of the most important European hubs, intensively developing its infrastructure. The logistics market in Poland is one of Europe's largest, and compared with the largest Nordic market, Sweden, it is four times bigger and grows four times faster. We also have international customers in the Nordic countries, who have asked us to look at projects in Poland, which has been a strong incentive to grow in this direction.
More than anything, we also believe that our long-term, sustainable, and customer-friendly approach will create value for all stakeholders in the Polish market.
More than 1000 apartments for about €100 million. What is the total amount that you plan to invest in the Polish market?
By the end of this year, NREP plans to invest up to €500 million in Poland, approximately half within residentials and half within logistics. With the 1000+ apartment portfolio in Warsaw, the acquisition of BIK SA and the capital for development opportunities in this portfolio combined with the deals we have in the immediate pipeline, we are on a good track to reach this number. By 2025, we aim to deliver a total of 10,000 modern apartments in major Polish cities.
In which cities are you going to develop your PRS offer?
We see a strong urbanization trend and a growing demand for modern apartments in the major cities. In Poland, several cities grow fast - as an example, five of the EU's fastest-growing cities are found here - Wrocław, Kraków, Gdańsk, Szczecin and Warsaw.
People in Poland are very attached to the ownership of their apartments. Why do you think this will change?
Our ambition has always been to address increasing needs and take part in solving challenges. In Poland, we see a growing demand for rentals from people with different values than those with the deeply ingrained conviction that they have to own their apartment. Our offer is addressed to dynamic people who value quality and flexibility, who do not want or cannot buy their own apartment, and at the same time want to live modern and comfortably.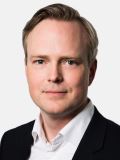 Stefan Wallander
Chief Business Officer
NREP
Stefan Wallander is Chief Business Officer and Partner at NREP. Stefan is also a member of the Investment Committee, head of the Swedish office as well as Partner lead of NREP's Care home business. Prior to joining NREP, he spent four years with Modern Times Group, the Scandinavian broadcasting and entertainment group, as Senior VP, Head of M&A and Business Development, and led an M&A driven transformation from traditional media to digital entertainment and premium content. Before MTG, Stefan spent twelve years in international investment banking, eight of which in London, working for Credit Suisse, ABN AMRO and RBS gaining a wide experience in products such as M&A, Loan Syndications, DCM and ECM covering the Telecom, Media, Tech, Energy & Resources, Real Estate and General Industrials sectors. Stefan holds an M.Sc. in Finance from Stockholm School of Economics and Ross School of Business, Michigan.
More »
Your initial offer will be tailored for small households – singles and couples without children. Could you please explain that choice?
We have seen a shortage of smaller, high-quality apartments in the Polish market. Therefore, we wanted to provide homes designed to meet the increasing demand for 1-2 person households. The first apartments completed as part of the Smartii Mokotów project acquired from YIT, located in one of the largest and most important business districts in the country, will offer small premises, created with young professionals in mind. But in subsequent projects, we will also provide larger apartments, well suited for families with children.
Critics of the influx of western PRS investors are asserting that numerous acquisitions of massive apartment portfolios are inflating their market prices. How would you comment on these claims?
As a long-term investor, we act to address needs arising from trends and structural challenges to the benefit of all stakeholders, where a sustainable, positive impact is a priority. We have seen a need for high-quality, resident-oriented units available for rent in Poland. Rather than seeing real estate as an asset, we see it as a product that benefits the user – in this case tenants. We believe that the lack of customer focus in the real estate industry can be changed with this approach.
We have a strong belief that customer-centric and sustainable real estate can create value for both tenants and cities as a whole in Poland. Increasing housing prices is a complex process where many factors come into play, but importantly, we are building up NREP in Poland with a long-term perspective, not for quick returns.
NREP is known for its sustainability commitment in the Nordic countries. Do you plan to implement these principles also in Poland?
We have pioneered sustainable solutions in real estate for years, and we intend to replicate our values in all countries where we have a presence to essentially become global frontrunners within sustainable real estate development.
Our track record of delivering extraordinary projects include the world's first 100% recycled concrete building, the world's first and most comprehensive circular commercial-scale residential development in the world, the largest rooftop solar plant in the Nordics, and we are currently working the world's first large-scale real estate project to align to all of UN's 17 Sustainable Development Goals. By 2025, we have committed to switching to green electricity in all properties, including Poland.
One overarching goal is to reduce our carbon footprint, we are very ambitious in this regard and have taken many decisive steps. Another important sustainability goal is the social aspect, where we seek to provide more people with more economical and fulfilling ways of living. We do this by identifying systemic challenges, invest in innovations, and put in the resources to create concepts and outputs that otherwise would not have happened.
You also plan to enter the booming Polish warehouse & industrial property market. Could you please share a little on this topic with our readers?
The Polish logistics market is a growing European supply chain nexus, and is naturally very attractive for us, as the largest pan-Nordic provider of modern logistics facilities. We are looking to provide modern logistics facilities with high quality, sustainable standards, and energy-efficient solutions in strategic locations.
We have a specialized logistics arm, Logicenters, with a dedicated team and a proven concept that has successfully supported goods owners and logistics companies with modern facilities in prime locations across the Nordic region for years, to support their growth and processes to become even more efficient.
Now, we are taking our expertise, network, and concept to Poland. Our first logistics investment in Poland is the acquisition of BIK SA, a local logistics real estate investor and developer with a portfolio of four standing assets with two potential extensions plus a land plot. The potential footprint for this portfolio is more than 130,000 square meters, but we have a strong pipeline of opportunities ahead as well.