Multifamily investment has proven to be the most resilient real estate sector in Europe during 2020 and the new core, with a 6% increase year on year and a 17% increase on the past 5-year average, according to Savills.
Intense competition for income-producing real estate has been pushing multifamily yields down over the past few years. The average prime yield has compressed by 120 bps since 2012 to reach a record low of 3.24% in 2020. Prime net multifamily yields range from 2.4% in Berlin to 5% in Warsaw, although the majority of markets command prime net yields of 3.0% to 3.5%, says the international real estate advisor.
Marcus Roberts, Head of European Investment & Development, Savills Operational Capital Markets, says: "The yield spread for multifamily over the risk-free rate remains attractive and currently stands at about 294 basis points versus a long term average of 247 basis points. Restrictions and delays in construction activity over the past year may further intensify the demand and supply imbalance of professionally managed multifamily stock in the major European cities.
Competition for income-producing assets is expected to be strong and prices may rise further, especially in markets where rental housing supply lags behind demand. The entry of new market players in the sector will underpin transaction activity and establish multifamily as one of the top asset types of choice for property investors in Europe."
Another post-COVID consideration is affordability, according to Savills. Given the negative impact of the pandemic on the economy and employment, household incomes may come under pressure and their ability to pay higher rents will be limited. The imbalance of demand and supply and the strong growth of demand for rental has been pushing up rents over the past few years. In cities like Amsterdam, Copenhagen, Dublin and Paris the average rent of a one-bedroom apartment already accounts for one third or more of the average household income.
Eri Mitsostergiou, Director European Research at Savills, adds: "This implies that the need for more affordable housing is high, while the prospects for further rental growth are becoming more limited. The current health crisis has demonstrated that cities that offer affordable and high-quality living will be more competitive, resilient and attractive to people and businesses.
In some cities such as Amsterdam, Dublin and Madrid the public sector is working with investors and developers to deliver more affordable homes, particularly through offering surplus land holdings with long-term incentives. The development and investment industry is also starting to view affordable housing as a sector in which they can generate stable returns and make a positive social impact."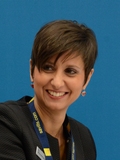 Eri Mitsostergiou
Director, European Research
Savills
Eri is responsible for the coordination of Savills European Research and for providing advice to Savills clients on their strategy and activity in the European property markets. Eri joined Savills UK within the Commercial Research department in London as a Senior Analyst in November 1999. She is now a Director and coordinates Savills' European research, whilst providing internal support with Savills European business development and direct external advice to Savills clients with their European strategies. Eri has built a reputation for being an expert analyst of the European Property Markets and her opinions are regularly quoted in the international property press. She is a qualified Architect and has completed the MSc in European Property Development and Planning and the Investment Property Forum Diploma at the City Business School. She is currently on the Executive Committee of the European Research Group of ICSC and the Executive Committee of ULI Greece and Cyprus National Council. In addition she is a Mentor of the Savills Mentoring Scheme. She is fluent in Greek, English, Italian and German and has a good understanding of Spanish, Dutch and Romanian. She is currently based in Bucharest and she has worked previously from the Savills offices in London, Athens and Amsterdam.
More »
Last year, the share of multifamily investment was also exceptionally high in smaller markets where the sector is maturing rapidly, such as 50% in the Czech Republic (due to a major portfolio transaction), 39% in Ireland and 29% in Spain.
Fraser Watson, Director, Investment Advisory at Savills Czech Republic, says: "With the multifamily/residential sector moving from being viewed as an 'alternative' to an increasingly core sector for institutional investors, there is an outsized demand for good quality properties and projects. Many transactions in the sector are being structured as forward purchases / forward funding due to the lack of existing operating stock. The defensive nature of the sector, which has stood up robustly in the face of the Coronavirus pandemic, makes it an appealing portfolio diversifier. There is expected to be high and sustainable growth in demand from occupiers, as more people either choose to avoid the burden of mortgaging their own accommodation or simply cannot afford to. In the Czech Republic, which has held the unenviable position as Europe's least affordable country to purchase residential accommodation (gross income compared to residential prices) for four consecutive years, we are clearly and rapidly seeing this transition to professionally let multi-family accommodation. As well as the country attracting institutional-grade foreign capital, there is also a very strong and active domestic investor base, all of whom are already vying for access to future supply in the multifamily sector."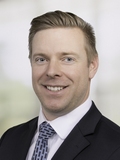 Fraser Watson
Director, Investment Advisory
Savills Czech Republic
Fraser Watson has 15 years of experience across the European real estate market. Fraser began his property career in the UK, going through the commercial graduate route and qualifying in 2006 as a member of the RICS. He moved to Prague in early 2007 where he worked at Cushman & Wakefield for 4 years in capital markets and valuation. Following this, Fraser worked for 7 years on the retail client-side focusing primarily on expansion strategy & implementation, estate & project management, covering Europe. Four years of this was in the F&B sector as a Regional Development Leader for AmRest in CEE and then three years as Head of Real Estate Europe (excl. UK & Ireland) for Sports Direct.com. This role included strategic responsibility for the real estate portfolio in 16 countries and over 230 stores.
More »