Tenants tend to ask more from developers in terms of fit-out these days. Property Forum asked Zoltán Borély, Country Director of Atenor Hungary about the ways his company manages this at a time when costs have skyrocketed.
Developers and construction companies appear to be under pressure to figure out the future flexible structure of a new office building having in mind the need for future multifunctionality. How do you tackle this challenge?
At Atenor, as a developer, we deliver brand new office schemes with fully tailored office spaces, that are fitted out completely according to tenant requirements and needs. Generally, when it comes to the common areas of a building, the market expectation is to keep common area ratios as low as possible, while occupiers need inspiring spaces to spend quality time in. That is a challenge that we need to deliver solutions for, this is where we are required to respond to the need for flexibility and multi-functionality.
What are the latest European trends in structural fit-out? More cooperative space, a bigger kitchen or larger chill-out territory?
All of the listed functions seem to be in demand right now. After the challenges of COVID and the aftermath, when occupiers needed to recalibrate their office spaces, it appears that office spaces have mostly started heading in a direction where hybrid working is not only a possibility but a new norm. Our tenants demonstrated a large variety of needs; some companies do increase and typically require employees to work from the office (mostly IT and creative jobs), but there are sectors where office presence is of the essence (some SSCs, governmental institutions where IT security does not allow for home office).
Our tenants have immense challenges nowadays, they have a constant struggle to find ways to attract and keep their most important "asset" the employees, to make them happy and comfortable at the workplace."Well-being" prevails and we give the best answer to this demand with a pleasant environment and top-quality interiors, which follow the highest ESG standards.
There is a common view in the CRE market that refurbishment is the future star even for developers. How about redesigning an existing office space and what are the costs compared to a new project?
As a sustainable urban developer, we believe that refurbishments are the future. When it comes to a cost comparison, there are several factors. In Budapest, there are lots of heritage-protected buildings, which makes the project costs higher as you need to adhere to certain rules and procedures. But generally, refurbishments appear to be less costly from a development perspective.
Fit-out costs have increased dramatically and tenants tend to ask to share that burden with landlords. Do you give such an incentive across your portfolio?
As a European, sustainable, urban real estate developer, we value quality and as such, we do contribute largely to our tenant's efforts at creating energy-efficient, modern and appealing spaces, that also contribute to employee retention. It is a very important part of our philosophy and we do grant significant support to our tenants in this regard.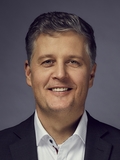 Zoltán Borbély
Zoltán Borbély is the country director of Atenor Hungary, the local branch of a Belgian real estate development company specializing in large-scale urban projects. He has been head of the Hungarian subsidiary for 14 years, responsible for operational and strategic management and overseeing and supervising one residential and four office development projects of more than 326,000 sqm. He obtained a degree in engineering and post-graduated as an architectural designer in 1992 from Ybl Miklós Technical College. Before joining Atenor, he was the development director at GTC Hungary, where he managed the operations of the Hungarian branch.
More »
Fit-out is about the design as well. What do you expect from a design studio working with you to deliver a perfect product?
The perfect product gives various advantages to the base building but also serves the tenant's needs to the fullest extent. As for the expectations, some of the more experienced tenants usually hire their interior designer to complete a project, but in those cases too, we are deeply involved in the process.
Workplaces have to be created and managed in a sustainable way starting from procurement and finishing with facility management. Tell us about Atenor's practice to meet this goal!
We are strongly committed to sustainability, and as such, the mindset starts with the design. Having been the first developer in Budapest to obtain the BREEAM Excellent rating with the first Váci Greens building, we have always intended to create something that will stand the test of time, which is why we paired our designs with state-of-the-art technology. Our technical and mechanical practices are not only modern and efficient, but also very sustainable. Since we have the know-how and we are committed to keeping our promises, we build offices that are easy to manage and the keyword in the operation of our schemes is efficiency.
We have been developing a residential scheme with some 900 apartments, where we went above and beyond with energy efficiency and sustainability by completely ditching gas. Geothermal energy proves to be a great solution for homeowners as well, but at Atenor, we are always looking for further ways to improve our products, as the ultimate goal is to create a healthier environment for all of us.