Crowdfunding can be a valuable tool in diversifying investment portfolios for both sides but it is not easy to navigate the multitude of crowdfunding platforms and their projects on the market. Jan Večerka, CEO of Czech crowdfunding platform Brikkapp, explained in an interview for Property Forum how to effectively navigate the world of crowdfunding and what to look out for.
It's not a concept that everyone's familiar with. What are real estate crowdfunding investments?
Real estate crowdfunding brings the possibility of direct investment into properties through an online platform. It opens new opportunities for investors of various financial backgrounds as it allows individuals and small investors to pool their financial resources and invest in specific real estate projects. These investments are facilitated through online platforms that serve as intermediaries between investors and property developers or owners.
How does it work?
Let's illustrate this with an example: A developer aims to build a new residential complex that will cost CZK 10 million. The bank provides the developer with a loan of CZK 6 million. The remaining millions can be obtained through investments from private investors. Instead of relying on a small number of high-net-worth investors, dozens or even hundreds of smaller investors can participate in the project, contributing smaller amounts, such as CZK500.
Among some of the main advantages of real estate crowdfunding investments are diversification across various projects, simplicity of investment without complicated administrative procedures, transparency and accessibility, as it provides individuals and small investors with access to the real estate market that would otherwise be difficult to reach due to high capital requirements.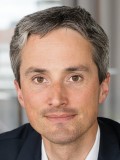 Jan Večerka
CEO
BrikkApp
Jan Večerka is the CEO and founder of BrikkApp, which connects investors with real estate investment platforms from around the world. He is an entrepreneur and expert in technology, financial and operational management and commercial real estate. Before founding BrikkApp, Jan worked in commercial real estate and founded Data4You, a company dedicated to digital community development and education in programming and data science.
How many crowdfunding companies are operating on the real estate market in Europe?
Currently, there are more than 160 real estate crowdfunding platforms in Europe. What we do in BrikkApp is that we collaborate with these platforms and bring their investment to one marketplace. This is what makes our approach unique.
What are the risks associated with this type of investment?
The main reason for possible delayed repayments of investments is projects falling behind schedule. This typically happens when unforeseen circumstances cause delays along the way. Deadlines are missed and, as a result, investor payments cannot be fulfilled according to plan. Similarly, economic recessions or highly volatile market conditions can cause unexpected delays. We always try to prevent such scenarios from happening. BrikkApp assesses the risk profile of any particular investment project before we list it on our platform. Our risk model analyses over 10 different metrics, such as capital distribution, LTV, developer history, investment provider history, location, and security level. For this reason, we believe in the projects that we list to the extent that we as BrikkApp's founders invest in these projects as private investors. This means that the same rules apply to us, and we are bound by the same terms and conditions. Nonetheless, unexpected circumstances do happen. Consequently, at some point, the investor may face a delayed repayment of their investment, which can be a very frustrating experience. If this does happen, we communicate with the project providers and keep our investors up-to-date with the latest information.
In the past few years, we have witnessed several crises. How have they affected the crowdfunding segment?
The crowdfunding segment has indeed been impacted by these dynamic events, which had both positive and negative effects on crowdfunding, depending on the specific crowdfunding model and the industries involved.
First of all, crises and uncertainties in traditional financial markets have led many individuals and businesses to explore alternative funding sources like crowdfunding. This has driven increased interest and participation in crowdfunding platforms as people seek new ways to secure capital. There are sector-specific effects as well. Different sectors within crowdfunding may experience unique impacts. For instance, renewable energy crowdfunding might gain traction as energy concerns grow, while travel or hospitality-related crowdfunding may face challenges during travel restrictions or new property development currently faces many issues related to low sales and high interest rates. Geopolitical factors, such as Russia's invasion of Ukraine, influence crowdfunding by affecting investor sentiment and international partnerships. Crowdfunding campaigns with ties to affected regions or industries may face additional challenges. The next challenge is regulatory changes, which affect the crowdfunding landscape by altering fundraising limits, disclosure requirements, or investor protections and especially require all the participants to be licenced.
In summary, crises and global events have brought both opportunities and challenges to the crowdfunding segment. The extent of the impact varies depending on factors like the nature of the crisis, the crowdfunding model, and the specific industries involved. Crowdfunding platforms and campaigners need to stay adaptable and responsive to changing circumstances to navigate these challenges successfully.
So how can investors who would like to invest in this way navigate which crowdfunding platforms to trust?
Currently, there are hundreds of real estate crowdfunding platforms worldwide. Even for an experienced investor, choosing the right platform can be a time-consuming and confusing process. And it is very difficult for a new or inexperienced investor.
There is no standardized business model for real estate crowdfunding platforms. Some of the main differentiators are investment types, property types and location, platform experience and history and fee policy.
The real estate experience of the team behind each platform is very important, to filter all possible real estate crowdfunding opportunities and to choose the most appealing and promising ones. For the long-term success of a platform, the mix of real estate experience and the quality of the management team is crucial. In some cases, platforms are run by purely "Silicon Valley" tech companies that only happened to enter the real estate space. A major indicator, when choosing where to invest, is a platform's history. When researching the history of a platform, investors should look for the following insights: How long has the platform been operating? How many crowdfunding projects have they done so far, and how many of them were successfully funded and finished? An important indicator is also the average return performance or if the platform is regulated by the local regulation authority and if they have been fined by the local government for breaching regulations.
Investors should pay particular attention to the background of each platform and its purpose. Some platforms have a team of professionals, ensuring that all crowdfunding projects they offer have been analyzed and evaluated. On the other hand, some platforms work more like matchmakers, connecting investors with sponsors and developers without evaluating the projects in the first place.
Conversely, how can companies that would like to use this method of financing for their projects orient themselves?
Companies interested in using real estate crowdfunding financing for their projects can follow a structured approach to orient themselves. I suggest the six following steps: the first is to understand real estate crowdfunding and how it works. The second step is to create a detailed business plan and exit strategy definition. The next step is to choose the right crowdfunding platform by considering factors such as fees, investor base, and track record. Then is necessary to prepare marketing materials to attract potential investors and to offer attractive investment terms to attract backers. The last step is to maintain transparency throughout the fundraising and project implementation process and maintain transparency with your investors. This means to provide regular updates, financial reports, and any changes to the project plan adhere to legal and regulatory requirements and provide required reports to investors. Compliance is essential to maintaining trust.
Remember that real estate crowdfunding requires effort not only in raising funds but also in building and maintaining investor confidence. Successful projects can lead to repeat investments and a positive reputation in the crowdfunding community.
What will change in crowdfunding in the Czech Republic when the regulation for the real estate micro-investment industry approved by the European Parliament comes into force?
The European Council approved the uniform pan-European crowdfunding regulation (Regulation EU 2020/1503, ECSP Regulation) on October 7, 2020, and the regulation became in force in November 2021. The new EU crowdfunding directive is replacing the currently fragmented national crowdfunding rules with harmonized and directly applicable rules and creating a huge single European crowdfunding market. Existing crowdfunding providers were required to obtain the relevant authorisation by 10 November 2023 at the latest.
The supervision of crowdfunding service providers, i.e., crowdfunding platforms, is now carried out by the Czech National Bank. In practice, this means that the CNB supervises compliance with both EU and national legislation and can impose measures for possible breaches under the Crowdfunding Regulation. All European crowdfunding service platforms are required to pass the licensing process and submit themselves under the supervision of the local Financial Supervisory Authority. In return, the locally issued crowdfunding license is easily passportable to other EU member states, allowing aspiring crowdfunding platforms to grow rapidly and provide their services across all EU member states. Currently, there is a transitional period for the currently operating crowdfunding service providers until November 2023 to allow them to become regulated. This affects the BrikkApp as well as we have already applied for this licence.