Victor Constantinescu, Managing Partner of Kinstellar Bucharest, talked to Property Forum about this year's environment for property investments in CEE and Romania's emerging profile as a hub in the region which will generate more development across the economy, including the property and clean energy sectors.
The industrial segment was ahead of offices of transaction volumes in Q1. Will offices come back as the leading generator of deals by year-end?
No, I do not believe so. The office sector continues to be subject to uncertainty as work-from-home has forced many tenants to reconsider their office needs – a process that is still far from complete and there is jockeying among landlords for key tenants. The fundamentals for office are still strong, as rents are rising in some places and envisaged backlash over service charges has not materialized, while certain portfolios have consolidated. But until the consequences of tenants' reconsideration of their needs have reached a conclusion, other sectors will drive the investment market.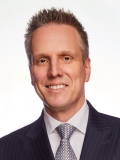 Victor Constantinescu
Managing Partner, Romania & Co-Head of Real Estate
Kinstellar
Victor Constantinescu is the Managing Partner of Kinstellar's Bucharest office and the Co-Head of the firm-wide Real Estate practice. Kinstellar is a leading law firm in Central and Eastern Europe and Central Asia, with offices in 11 countries and over 350 lawyers. With almost 20 years of experience in real estate focusing on Romania and the wider SEE region, Victor represents an array of international real estate funds and other real estate players across all sectors. Victor has built a reputation for efficiency and a "no-nonsense" commercial approach in organizing and closing transactions in the billions of euros over his career and for building long-term relationships – skills that have earned him recognition as a top real estate practitioner for years in a row by major legal guides. A Canada-born, native English speaker, he began his career in the United States. He completed his undergraduate studies at the University of Pennsylvania, a graduate degree in Russian and East European Studies at the University of Toronto, and law degrees from McGill University in Canada. He is admitted to the New York and Bucharest Bars. Before joining Kinstellar, Victor had worked for law firms in Romania and the US. While he has been tasked with various managerial roles in the firm, Victor is a transaction lawyer at heart and enjoys what he does.
More »
What are some of the risks that property investors need to consider in Romania and the wider region?
Romania continues to have an image problem, a lot of it self-generated and perceived. Despite the fact that the market is solid, and actual legal risks are not present, the signals at times are mixed. Planning permissions and other issues, particularly in Bucharest, have stalled. Romania did not enter Schengen last year for migration issues that do not exist. Corruption is still seen as a problem; for example, although thankfully it was not passed, property investors do not understand our government's obsession with finding monetary thresholds for what constitutes bribery. Implementing legislation, including relating to FDI screening, often remains unclear and we have trouble advising our clients. The country needs to do a better job of sending the right signals because it has so much going for it at so many levels.
Beyond the image, personally, I think that labour shortages and wage inflation may continue to hamper expansion plans. Romania's long-term public spending will also impact its credit ratings unless it is reined under control.
Is the higher interest rate environment disrupting the transaction market?
It is not helping, as some will say that they may make more money by putting it in the bank. But I would not say that this is an overriding factor. At times lack of product and seller expectations on pricing is also not helping.
Which property segments have the biggest share in your client portfolio at Kinstellar?
Industrial forms a significant part, as does office and retail. Renewable energy is now a major part of our practice.
Will we see fresh international investors entering the Romanian property market this year?
There may be some, yes. Liquidity remains high, and I would expect that local CEE capital will continue to throw its weight around: they know our markets and are comfortable investing. New investors from farther afield are less likely, but there are some asking questions.
How can Romania develop its profile as a hub in the region, be it in the industrial or renewable energy fields?
Romania is a de facto hub already. Many investment decisions relating to Romania will be geopolitically driven, rather than simply market economics. Romania is at the border with Ukraine and is now seen, together with Poland, as a stalwart for the European Union. Nearshoring or friend-shoring is happening – industries are relocating to Romania as distant supply chains and the future of relations with certain countries are giving investors pause for thought. Romania is massively investing in renewable energy on all fronts as energy dependence is key. Infrastructure investment, military spending and other related areas are moving to the top of the priority list. In other words, Romania has enormous potential right now: Europe needs Romania and if the business community and government play their cards right, the country will only benefit.