There is increased demand for all categories of property assets in Romania, with office and industrial set to continue their growth streak this year. Property Forum talked to Victor Constantinescu, Managing Partner of Kinstellar's Bucharest office and Co-Head of the firm-wide Real Estate practice, about the impact of the pandemic on Romania's real estate market and how the country's property investment potential can be harnessed in the next years.
How has Kinstellar's real estate practice performed this year in terms of deal volumes compared to 2020?
We saw a steady growth in deal volumes from 2020 to 2021. We expect this year to break even more records. There is pent up demand in Romania for new projects, which continues to attract a lot of interest from investors. We are very positive about this year, and market sentiment is very good.
Has the pandemic economy led to changes in the demand structure of real estate assets in Romania?
The pandemic economy certainly slowed down the demand for real estate in 2020, because nobody knew where things would go. However, demand is high at present, and we are starting to see changes in the types of assets that investors are looking for. This includes, for instance, retail parks, logistics projects and other assets that are perceived as pandemic-proof. Also, residential is becoming important, as more people work from home. There are shifts in what is happening, but all sectors have performed well.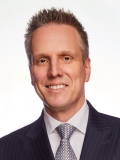 Victor Constantinescu
Managing Partner, Romania & Co-Head of Real Estate
Kinstellar
Victor Constantinescu is the Managing Partner of Kinstellar's Bucharest office and the Co-Head of the firm-wide real estate practice. Kinstellar is a leading law firm in Central and Eastern Europe and Central Asia, with offices in 10 countries and over 250 lawyers. Victor focuses on all aspects of real estate transactions in the region for a range of international investment funds and local developers and has over 15 years' experience locally and regionally. His particular emphasis is on transactional work: acquisitions and sales of commercial real estate, as well as joint ventures, across all asset classes: retail, office, logistics, and agricultural. Since joining Kinstellar in 2017, Victor has led transactions whose combined value exceed EUR 500 million. Leading international legal directories such as Chambers, Legal 500 or other benchmark publications all rank him among the top three real estate lawyers in the country. Recent editions of the guides recommend him as "an outstanding practitioner for his commercially-oriented approach", as well as for "his commercial and precise advice, flexibility and international experience". He is further described as "experienced, active and well connected'', with clients appreciating the "very easy communication" with him. Born in Canada, he is a native English speaker. He began his career practicing in the United States before moving to Romania full-time in 2004. He is admitted to the New York and Bucharest Bars.
More »
Is Romania's tax and legal environment attractive for newcomers in the property sector?
I think it is so far, but the legal environment can always be improved. Romania has a low tax rate, and this is very attractive. There are always concerns, for instance in Bucharest right now, of a slowdown in the issuance of building permits and related matters because of the political situation in the mayor's office. But otherwise I believe Romania remains very attractive. That said, internal and external political factors can influence the situation, and any government instability, as well as the situation in Ukraine, does not help. All in all, there are plenty of reasons for investors to come into the market.
How can the volume of property investments exceed €1 billion?
This really depends on how many property assets are up for sale. From what I am hearing about the types of projects coming to market, there are quite a few trading across all categories. This includes retail parks and offices, and this could help the market top €1 billion in investment transactions throughout 2022.
There is a perceived market risk in Romania related to corruption and government instability, also the fact that we are in the eastern part of Europe. This might be a reason why a lot of German funds and other large investors have not yet expanded into the country. The evolution of prime yields for assets is also driven by macro-economic figures related to the public debt volume, the spike in inflation and the high cost of borrowing, especially now that the National Bank of Romania has increased the key interest rate.
In the office segment, the yields for transactions are staying below 7%, which was not the case two years ago. We are also seeing a compression of yields in the retail and logistics segments as well.
Until now, offices have generated the bulk of investment transactions in Romania. Will this change, considering the increased flexibility in work arrangements?
From the perspective of offices as investment targets, I believe that buyers will become more selective regarding the type of projects they seek. In general, they are looking for pandemic-proof assets. This includes buildings that have good tenants—multinationals with good corporate guarantees and covenants—that have long-term leases for large surfaces. At the same time, you are starting to see a number of smaller office projects that are being retooled or reconfigured for flexible working.
Office developers need to understand these changes, but overall this category will continue to generate a significant volume of transactions. You are also going to see some retail parks and other non-traditional assets coming up for sale.
Is ESG becoming a strategic factor in the property transaction market?
Certainly. Up until now, many people did not understand what ESG is and how to quantify it or what standards to use. People are still trying to determine what is best practice. At present, a lot of investment funds are increasingly putting this on the table as an issue and they are asking about the ESG policies of projects. However, there is still work to be done on the creation of market standards.
Are regional cities getting enough attention from property investors? What needs to change so that smaller cities can attract more developers?
Regional cities are starting to get attention from property investors. For instance, Cluj-Napoca is very attractive, particularly because of the IT sector. Timișoara and Iași are also attracting a growing volume of investments.
Logistics centres have been built across the country, but the biggest issue hampering many of these investments is the lack of infrastructure. There is a lot of unrealised interest in regional cities, and the funding under the PNRR (the EU's Recovery and Resilience Plan for Romania) could help. It depends on the government's capacity to spend the funds wisely and expand the road infrastructure in the Moldova region, for instance, or to finalize the highway from Constanta all the way uninterrupted to the Hungarian border. We need to have more opportunities for people in these areas, to create jobs. This should be the priority.
Residential is very popular among investors nowadays. What are some of the legal aspects that need to be taken into account?
One of the challenges is to develop a private rental sector, which already exists in markets from North America, Germany, or the rest of Central and Eastern Europe (CEE). Romania has a very high home ownership rate and people are encouraged to buy, not to build to rent. There is a lot of appetite from investors for this type of product and we are starting to see some players in the Romanian market paying attention to this field.
How would you describe Romania's property market profile compared to other countries in CEE? What are some of the improvements that could support future development?
Every year that passes, it is getting better. If you look at Poland, or the Czech Republic, those markets are becoming very mature. The prices are starting to converge with those in Germany. In fact, a lot of investors do not see a difference now between Poland and Germany, for example. But Romania still offers a lot of value, and we are starting to see a lot of fresh players asking questions about Romania. This is a good sign.