Last year, international law firm Kinstellar played a vital part in closing two of the largest transactions on the office market in Romania: Floreasca Park, sold to Resolution Property (member of the Fosun Group) and Zeus Capital for more than €100 million and two Class A office buildings owned by Skanska sold to S Immo for €97 million. This was in addition to a series of deals in logistics and other asset classes. Property Forum talked to Victor Constantinescu, Managing Partner of the Bucharest office and Co-Head of the firm-wide Real Estate Practice, about how the first year of the pandemic was and what's next.
What are your investment market expectations given the fact that last year's concluded transactions were started before the pandemic?
I believe that even in the short term, more transactions will be concluded as there is a lot of liquidity on the market and real estate still offers a good opportunity for investors. However, investors will be much more selective from now on. They do not look strictly at yields or other historical data, but at the whole package, including how strong the guarantee offered by the tenant is in the respective building. This applies to all classes of assets: offices, logistics, and retail, up to a point.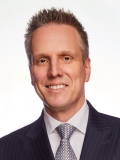 Victor Constantinescu
Managing Partner, Romania & Co-Head of Real Estate
Kinstellar
Victor Constantinescu is the Managing Partner of Kinstellar's Bucharest office and the Co-Head of the firm-wide real estate practice. Kinstellar is a leading law firm in Central and Eastern Europe and Central Asia, with offices in 10 countries and over 250 lawyers. Victor focuses on all aspects of real estate transactions in the region for a range of international investment funds and local developers and has over 15 years' experience locally and regionally. His particular emphasis is on transactional work: acquisitions and sales of commercial real estate, as well as joint ventures, across all asset classes: retail, office, logistics, and agricultural. Since joining Kinstellar in 2017, Victor has led transactions whose combined value exceed EUR 500 million. Leading international legal directories such as Chambers, Legal 500 or other benchmark publications all rank him among the top three real estate lawyers in the country. Recent editions of the guides recommend him as "an outstanding practitioner for his commercially-oriented approach", as well as for "his commercial and precise advice, flexibility and international experience". He is further described as "experienced, active and well connected'', with clients appreciating the "very easy communication" with him. Born in Canada, he is a native English speaker. He began his career practising in the United States before moving to Romania full-time in 2004. He is admitted to the New York and Bucharest Bars.
More »
Many companies are restricting their activities globally with a lot of talk about reducing office space because of work from home. Will this trend reach Romania at some point?
For sure, the impact of work from home is significant and we already see such examples. As I've said in the past, the triple net lease model is being challenged now. For example, we see many contracts with clauses that allow tenants to reduce their space after a period of time if such a decision is taken globally. We have also seen other clauses that say that if the company's headquarters decides to withdraw from Romania altogether, the local branch can get out of the contract. As supply grows, landlords will have to become more flexible.
But we won't see companies leaving Romania.
Not for the moment. There are two contradicting trends at play here. Certain companies that have been meaning to restructure used the pandemic to restrict their activities in Romania in favour of other locations in the region, such as Serbia or Bulgaria. At the same time, the pandemic also put pressure on certain companies to move production back to Europe from China, and for them, Romania is naturally a very attractive location.
How did the pandemic impact real estate investment activity in 2020?
At first, almost all transactions were suspended. Investors did not give up on them, but they simply suspended negotiations and adopted a wait-and-see attitude. Before the pandemic, we saw an extremely strong interest in Romania with many new investors looking at the market. They used the pandemic as an excuse to wait a little longer. But immediately after the pandemic-related restrictions were relaxed, they resumed negotiations and closed transactions in many cases.
Was there anything that hindered finalising the transactions? Does due diligence take longer now?
I wouldn't say so. Due diligence takes longer because you don't have the opportunity to travel. Unlike in other markets, such as Poland or the Czech Republic, which are arguably more mature, in our country it's almost essential for an investor to come and visit the properties, to get to know the seller, the consultant, the lawyers, the bankers, etc. I completed a few transactions last year strictly online but it's definitely a lot harder because Romania is a slightly more exotic destination and you need to visit it before you can commit to it.
Can you tell us which transactions did you complete fully virtually?
We concluded the sale of Floreasca Park, which was a transaction of over €100 million. It started before the pandemic, the buyer visited the site then, but after March 2020, almost everything was strictly online, both with the bank and with the seller. With Skanska's Campus 6 office buildings, sold to S Immo for €97 million, it was the same.
Do you expect fully virtual transactions to become common?
I think that's unlikely. Yes, the online part will replace some of the physical work, but not 100% of it. Even if travelling to another city for a meeting seems unnecessary in some cases, virtual meetings can't fully replace physical ones.
When do you expect the market to return to normal?
Now it all depends on the speed of the vaccination process and on how quickly the restrictions are lifted. It also depends on the sector. Logistics went at full speed during the pandemic, with many transactions concluded as online sales generated an increase in demand for warehouses. In the case of other asset classes, such as offices, many investors are still in a wait-and-see mode, even though there are discussions for some transactions. There are many questions marks around the future of the hospitality and retail sectors, especially in the case of shopping malls as open-air retail parks have been and probably will be in fairly high demand.
Do you think that the residential market will get a boost now that so many people are working from home and need an extra room?
From what I have discussed with several players on the market, there will be at most a day or two a week in which they will work from home, the rest of the week they want to spend in the office. Nobody expects not to come to the office at all.
Do you expect new players to enter the investment market in Romania?
Yes, and here I come back to the idea mentioned at the beginning: there is a lot of money on the market and investors don't know where to place it. For example, when we worked on the Floreasca Park transaction, the buyer was a new player, Resolution Property which is part of Fosun Group from China. We have also concluded other transactions recently and we have had discussions with new players (logistics and offices) who are interested. I expect there to be others.
Is it capital that comes from Asia or can we expect it from other countries?
China continues to be an important source, yes. Capital also comes from South Africa, although it has slowed down a bit recently. The presence of Western Europe and local players are also growing on the market.
When you talk to new investors that don't know the Romanian market, how do they see the business environment here? What are their questions?
Unfortunately, Romania has been severely affected over the years by a negative perception, often unreasonably. There are some labels, which unfortunately have been associated with Romania: that it's a corrupt country, where laws are not clear and are being changed all the time. Luckily, many have become accustomed to Romania as it's a country too big to ignore. Coming back to Romania, we have received questions about what happened to the commercial project in Băneasa, for example. How can the property title be cancelled after 20 years? What does this mean for me as an investor? I had a discussion with an insurer, who put a moratorium on underwriting in Romania for months so that it can better understand what's happening. In the past, many properties were acquired or developed by controversial people and it is very difficult to explain to an investor that the criminal prosecutors can cancel a title after 20 years, as was the case with the project in Băneasa. There are other examples that scare such investors and corruption, both public and private, is still a question mark for many of them.
If you were an investor wanting to invest in real estate in the region, what location you choose?
Honestly, South Eastern Europe: the Balkans area, Romania and Bulgaria.
Why and in which segment?
There are many opportunities in these countries that have been ignored so far. New players from Western Europe, with the exception of some Austrians, have not entered at all, nor will they. I would go into logistics first. I would not avoid hotels either, because this segment will recover at some point.