While investors in CEE are figuring out what is the best operating model for maximising hotel investments and returns, international investors are flooding the market to acquire assets. Marius Gomola MRICS, Managing Director of Horwath HTL Hungary and Founder of HOTCO talked to Property Forum about recent developments on CEE hotel markets.
How has the popularity of hotel as an investment product changed in recent years?
Hotels have always been an asset class for more selective investors. As the history of investing in hotels has varied widely over time in established real estate markets compared to emerging ones, it is important to distinguish investor behaviour from one market to the other. The popularity of hotel investments in Central and Eastern Europe has been driven by ambitious developers. Their ambitions have either been driven by strong hotel market performance or simply running out of other, more simple asset classes to develop. Today in CEE we have the best of both worlds. We experience strongly performing hotel markets and real estate owners and developers are attracted to hotels while opportunities are still abundant for other types of real estate. Hotels are viewed as sexy investments and by many for long-term hold.
The investor view on hotels is all about valuations. Few have the skills to help influence performance, hence profitability, which in turn directly impacts asset values. Hotels are valued on the basis of earnings, hence the real estate itself has much less impact on the asset value than the operating business behind it. For many investors such notions appear overly complicated, even if control mechanisms can be put in place to help owners without experience have top performing hotels. Perhaps the reliance on professionals is viewed as an additional, often wrongly-concluded unnecessary layer, which is not required with other real estate investments. The ability to maximize earnings from hotels requires more skills and attention to the asset than many investors have or willing to pay for professionals to provide.
While investors in CEE are figuring out what is the best operating model for maximising hotel investments and returns, international investors are flooding the market to acquire assets. All in all, the market is great, and hotels as investment products are available for investors of various risk tolerance.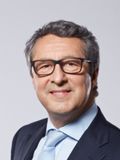 Marius Gomola
Managing Director, Horwath HTL Hungary
Founder, HOTCO
Marius is the managing director of Horwath HTL Hungary, the oldest hotel, tourism and leisure industry advisory in CEE. He has worked on four continents and has extensive experience in CEE, Russia and CIS. Marius is focusing on hotel branding, guaranteed management contracts, franchise deals, lease agreements, acquisition due diligence, transactions, single asset and portfolio valuations, hotel and resort concept and development advisory. Marius established HOTCO, the leading hotel investment conference for CEE and the Caucasus region.
More »
What makes hotels attractive investments in comparison with other asset classes?
Hotel investments are sexy. Nobody brags about owning logistics centres. But putting jokes aside, hotels can generate higher returns on investment. Such higher ROIs depend on the business model, hence risks an investor is willing to take. Those who opt for safety and security, such as fixed rental incomes, they need to settle for lower returns. Even under such scenario, a hotel could be a higher yielding investment compared to offices, as the building has one tenant, typically for 15 to 20 years, as opposed to multiple tenants, significantly shorter terms, and associated costs of replacing and finding new tenants to keep the building running at low vacancy rates. A hotel tenant results in a fully leased asset. A well-performing hotel lessee does not require such ongoing attention. Investors with higher risk tolerance can also opt for having their property operated on their behalf, hence they keep all operating profits less the fees paid to the operating companies. Returns from hotels under such scenarios significantly outperform yields from the rental of other asset classes, however, the owners are running the risks of lower returns in periods of downturn. With well-capitalized tenants, such risks from rental incomes are significantly lower, however. An experienced hotel owner with the required skills and with the support of professional asset managers can mitigate the risks, and manage the downsides as necessary.
What are the main criteria hotel investors consider when assessing investment opportunities in the region?
Market performance and the popularity of a destination. The more positive news and information are available about a city or a destination, the greater the investor interest. The logic is simple. Tourists flock to popular destinations, which in turn fill hotels, create high occupancies and hotels can charge higher prices. The longer the popularity, the longer the success of filling hotel rooms. Such popularities can last decades or even centuries. The investor psyche is easily trackable with the increase in popularity. Five years ago, practically nobody was interested in hotel investments in Budapest. Today, investor demand outnumbers supply 10:1.
Do you expect new investors to enter the local markets in the near future?
Absolutely, we see investor interest skyrocketing for hotels. Some, however, are living in the past, as they are looking for distressed or attractively priced assets, which are long gone from the major CEE markets, such as Vienna, Prague, Warsaw, Budapest and Krakow. We have serious investors, however, very often less serious sellers.
Is there a wide range of product available to hotel investors in CEE? How will supply change in the coming period?
Product is the biggest issue in the CEE. Less so significantly in the more developed market of Austria than in the other major markets. Very few assets are big enough to attract specialized hotel investors. Our role as advisors is to help developers build hotels that make sense from an exit point of view. The issue, however, is that developers in the CEE do not understand hotels enough to build assets that serious buyers will have the desire to acquire. Many are driven by the only currency they understand: leases. Conservative investors, such as funds, who are looking to acquire hotel assets with leases are not too keen on the region and less so on hotels in general, save the few, who have built serious portfolios in hotels across Europe, including appetite for the CEE region. We expect that the boom in hotel investment will attract more experience international hotel developers, who understand the requirements of sophisticated investors and build hotels, which will attract international and even global buyers.
CEE has a long way to go and this represents enormous potential. Over the last ten years, hotel investment volume only represented only 6% to 8% of total hotel transaction across Europe. With interest levels on the rise, and strong hotel performance, coupled with professionally developed hotels, we expect significant growth in hotel transactions. Considering, that Austria alone had the same number of transactions as Poland, Czech, Hungary, Croatia and Romania combined, we can appreciate the potential the market holds for hotel deals in this region.
How do you expect hotel markets in CEE and Hungary to perform in the next two years?
Hotel performance will continue to generate peak performance resulting in record-breaking earnings in the next two years. Supply increases are delayed due to lack of construction capacities and inflated construction costs, making developers contemplate completion or solving dilemmas relevant to financing and greater equity contribution to fill the gaps in original construction budgets. This is relevant to CEE as a whole and particularly severe in Budapest and Hungary. Innovations in construction such as modular solutions will gain a greater presence in the market to solve some of the issues created by the combination of the lack of construction labour and inflated costs. The fundamentals remain strong, demand will continue to be on the rise both from leisure and corporate segments. In addition to key markets, Asian travellers will continue to flood CEE destinations as more direct connections are established and traditional long-haul hubs, such as the Gulf region and Istanbul, increase seat capacities to the CEE capitals.
Several hotel chains have announced the opening of new units in Budapest recently. Do expect additional brands to enter the local market?
We expect a dozen new hotel brands enter the Budapest hotel market over the next five years. Some of these brands belong to global hotel chains, others to large international hotel groups or regional ones expending into or entering the CEE. These brands represent the full spectrum of hotel product quality and service offering from hostels to limited and select service mid-market hotels to full-service upscale and luxury hotels. The brands include: Meininger, Luxury Collection by Marriott, W, Hyatt Regency, InterCity, Unbound Collection by Hyatt, H-Hotels, Hard Rock Hotels, Hilton Garden Inn, Quality Inn, Express by Holiday Inn, Revo by Vienna House, Barcelo, Rixwell by Mogotel, ibis Styles and others yet to be announced.