Ziv Gigi, GTC's Executive Director for SEE, spoke with Property Forum about the new tenants attracted to the City Gate complex in Bucharest, the importance of amenities in boosting the work environment and the growing demand for ESG-ready projects.
This interview was first published in Property Forum's annual listing of "The 50 most influential people on Romania's real estate market".
What were GTC's main accomplishments in Romania during 2022 and what are the company's objectives for 2023?
Since the beginning of 2023, GTC has attracted seven new tenants to the City Gate complex. As for the other two office buildings GTC has in Bucharest – Premium Plaza and Premium Point – one is fully leased and for the other one there are currently discussions with an important tenant. One of the most important transactions of the last year is the one with Alpha Bank Romania, a financial institution ranked among the top ten banks in the country, part of the Greek Alpha Bank group, which is in the process of relocating part of its operations to City Gate North Tower.
Also, we are proud to mention among our new tenants Regus, part of YWG Group, the largest supplier of hybrid work solutions in the world, which will occupy 1,200 sqm in the City Gate South Tower, and Accion Labs, Dacas ResMin, Conef Gaz, Benephyts, Scan Global Logistics and The Majestic Beauty, will each occupy each between 300 and 600 sqm.
Some of the new tenants have already moved into the offices or will do so in Q2 2023.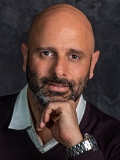 Ziv Gigi
Executive Director for SEE
GTC Romania
Ziv Gigi is GTC's Executive Director for the Southeast Europe (SEE) region, responsible for all operations of the office sector in Bulgaria, Romania, Serbia and Croatia. He is in charge of executing the company's strategy and development plan, as well as all of its operational activities, leasing and asset management. Ziv joined GTC in 2008 and has held positions as CFO for Bulgaria and Serbia, Country Manager for Romania, Country Manager for Bulgaria and Serbia, and in 2022 was appointed GTC's Executive Director for the SEE region. With more than 15 years of executive expertise in the Central and Eastern European real estate markets, Ziv Gigi has overseen the construction of 450,000 sqm of office and retail projects at GTC.
More »
What are some of the main categories of tenants that are present in your Bucharest-based office portfolio?
We have a wide variety of tenants, from all business sectors including retail, healthcare, natural resources, services, and manufacturing. This variety of tenants enables us to lower risk and provide a steady stream of rental income, both of which are essential for commercial real estate's positive cash flow. Our commitment to serving a diverse range of industries allows us to offer our tenants the necessary resources and infrastructure for their business operations, enabling them to thrive within our properties. We provide our tenants with the best possible service, as our leasing team has extensive experience in the commercial real estate industry and is highly knowledgeable of the needs of our tenants.
What are the expectations of companies and their employees from workspaces in 2023?
Our tenants want contemporary work environments with state-of-the-art facilities that promote the development of corporate cultures through face-to-face interactions rather than online communication. In the modern world, having a safe, healthy, and functional workplace is vital, as the well-being, development and satisfaction of employees greatly influence the core principles of any organization. Employee performance is enhanced in comfortable and socially accessible settings.
Do you have tenants that have adopted the hybrid work system for their teams?
Businesses are seeking to change from pandemic-response thinking to proactively designing the next version of their working environment, as hybrid work is no longer an exception but a reality. For the benefit of all people and all of our spaces, the future of work offers us all the chance to innovate. Every challenge that people are struggling with at work is an innovation opportunity and we provide solutions for diverse needs and environments.
Instead of trying to stem the stream of change, we found methods to channel it. Just to give you an example – one of our renters in City Gate is Regus, which offers flexible office space, coworking, virtual office locations and meeting rooms, so we diversified the offer in our complex.
Also, a switch to hybrid work does not necessarily mean a decrease in the number of square metres occupied by a company. Instead, many organizations are investing in office space to maximize the quality of time spent by employees in the office. By creating a more engaging and inspiring workplace, companies can increase productivity, job satisfaction, and attract and retain top talent.
How are you addressing the topic of ESG in your projects and are there certain demands from tenants in this regard?
ESG-friendly workplaces and buildings are becoming more and more in demand from renters as they realize how important sustainability and social responsibility are. In all of its markets in Central and Eastern Europe, GTC has a long-standing commitment to developing properties that are human-centric with an emphasis on environmental protection. In 2021, the Group lowered the carbon footprint of office buildings by 62% in Romania and 44% in Poland.
In 2023, almost 90 percent of buildings within the GTC Group portfolio are LEED/BREEAM certified or in the recertification process. Also, all our buildings in Poland, Hungary, Romania, Croatia and in the Advance Business Centre I and II buildings in Bulgaria use water & energy-saving technologies.
What kind of investments have you carried out in your Romanian portfolio in the past 12 months? Do you have new investments planned for the next period?
In 2022 we completed the City Gate Complex refurbishment, following an investment of €3.5 million. The money was used to entirely refurbish the units, and implement a new modern architectural concept, creating a unitary bond between design, functionality and efficiency that balances office work with a spectacular location. The buildings, which have LEED GOLD certifications, have also benefitted from exterior and interior improvements, such as the layouts of the main receptions and various facilities for the complex operating systems, automation, and efficiency. We are always alert and attentive to market developments, to emerging opportunities. At this moment, we do not have the coordinates of the next investments clearly drawn, but we will make them public as soon as they materialize.
How important are the facilities for office buildings and what is your vision for your Bucharest-based portfolio?
Amenities in an office building are critical in attracting and retaining tenants, who rightly have high expectations for their office space and the amenities that come with it in today's competitive market. Increased tenant satisfaction, higher occupancy rates, and increased rental income are all benefits of a well-designed and maintained facility. Location, a safe work environment, parking, green amenities such as electric car chargers, efficient lighting and HVAC systems are all must-have facilities in today's office real estate market.
Our entire Bucharest portfolio has some of the best locations in the city, which makes the buildings very popular choices for anyone looking for excellent workspaces.
How competitive is Romania's office industry compared to other markets in the region?
Overall, Romania's office industry is in good shape currently and has weathered the pandemic period better than we had initially thought, and it is becoming increasingly competitive compared to other markets in the region. If we analyze carefully, we can see that the country has a series of characteristics that brought it to the pole position – Romania is an affordable destination for companies wishing to establish a presence in the region thanks to its lower office rental costs when compared to other major European countries, highly educated and skilled workforce, well-developed infrastructure, and modern office buildings. Also, the country is well positioned in the CEE region, making it a hub for companies seeking to increase their activities in this area of Europe.